Renal Replacement Therapy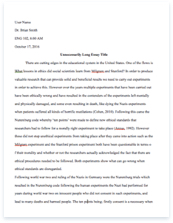 The whole doc is available only for registered users
Pages: 9
Word count: 2230
Category: Patient
A limited time offer! Get a custom sample essay written according to your requirements urgent 3h delivery guaranteed
Order Now
Abstract
Chronic kidney failure and its complications require a more integrated nursing approach so as to enable patients have a quality life even when undergoing dialysis or even after undergoing kidney transplantation. There are those who push for an effective evidence based approach that pay attention to holistic care of both the patient and the family of the patient. However, despite advances in technological machines and devices used in the treatment and management of the disease there is still varying practices and opinions regarding an effective optimal dosage, duration of therapy and choice of modality in the choosing of renal replacement therapy. This paper is an analysis of two other works that emphasized on these three important modalities critical for patient or kidney survival.
            All the world over patients with end stage renal disease(ESRD) are forced to proceed with their lives only with the help of some form of renal replacement therapy. Technology and medical research have for a long time mainly concentrated on the complexities of medical management of the disease without due regard to the renal patient. The renal patient's experience of the disease, his or her subjective attitude on living with dialysis have never critically been analyzed and inculcated in the disease management itineraries that are often released by practitioners and researchers. It is for this reason that even health care professionals find it very difficult in supervising therapies that are proven to be efficacious but which may sometimes have limitations with respect to the clients using them. Therefore, studies only deal with the failure of compliance to therapeutic measures such as dialysis that support the vulnerable minority that can only continue living under the influence of a 'renally replaced life'. These attitudes and subjectivities can only be established through the utilization of appropriate methodologies that operate in a specialized social context of the renal setting. Most often its always the nurses that have the real implifications of the real renal setting.
The professional practice of care for the renal patients is regulated but the prescription and delivery of various forms of renal replacement therapies is uncoordinated and varied in terms of the standards used  for dosage, intensity of duration of a given therapy and the choice of modality are also not standardized.   To sort out these issues for a more comprehensive dosage and intensity of treatment with particular emphasis on the correlation between these factors and the renal or patient survival a research was carried out to try and set out measurable modalities to provide an understanding on the pertinent issues(Andrew Davenport et al, 2008). Generally patients who reach stage three acute kidney injury are given renal replacement therapy(RRT). According to the RIFLE criteria(risk, injury, failure, loss,ESRD), stage F is the starting point for the initiation of renal replacement therapy. The most commonly accepted forms of RRT were the intermittent hemodialysis (IHD) and the acute peritoneal dialysis(PD). During those days, IHD was carried out thrice weekly by the use of an acetate based diasylate that was warmed to body temperature. One disadvantage of these low flux cellulosic diasylate  membrane dialyzers and the dialysis machines is that they both lacked accurate volumetric controls hence leading to complications such as hypotension mainly caused by ultrafiltration and parenteral nutritional supplements(Andrew Davenport et al, 2008).
            In an attempt to offset these disadvantages Continuous RRT was developed. These employed indwelling arterial catheters. Clearance of impurities from the blood was through arteriovenous hemofiltration (CAVH) circuits. However the inefficiencies still persisted. A diasylate was added hence (CAVHD) then continuous venovenous hemofiltration [CVVH]  and the progression in technological advancement led to the development of continuous venovenous hemodiafiltration [CVVHDF]). After t5his development what followed was the production of purposely built continuous RRT machines. Later on this sophistication was to move to the advent of duration dialysis (EDD) then sustained low-efficiency dialysis (SLED) together with the  the batch dialysate Genius system. However it should be noted that even though these developments have been on a progressive onward climb, matters as the optimal dosage have never been tackled neither the selection of treatment modality both of which have an effect on the renal or patient survival.
            The need for clear guidelines and standards to offer a defining  framework culminated to the collaborative forum intended to foster multidisciplinary interaction with the aim of improving the health care of those suffering from acute kidney failure. In line with establishing the dosage,  researchers were to establish the correlation of daily intermittent hemodialysis and acute renal failure as opposed to alternate day intermittent hemodialysis. Acute renal failure  occurs in a variety of settings with varying clinical manifestations. Progression of this disease so as to necessitate the adoption of dialysis as a renal replacement therapy has been to blame for mortality  and a subsequent association to chronic kidney disease that also progress to kidney dialysis dependency.
Emerging evidence is suggestive of the role of changes in the serum creatinine levels in the increase in inpatient mortality. A multidisciplinary approach consisting of American Society of Nephrology (ASN), the International Society of Nephrology (ISN), and the National Kidney Foundation (NKF), ARF Advisory group and KDIGO (Kidney Disease: Improving Global Outcomes) met to try and provide a uniform standard to regulate the renal replacement therapies as well as developing an Acute Dialysis Quality Initiative(ADQI) (Ravindra L. Mehta et al, 2007). According to the forum the diagnosis of acute kidney injury requires the employment of a measured criteria.  Serum creatinine levels together with the variations of in urine output should be considered as the most important measures of renal function.  On this model, small increments serum creatinine levels have been associated with short term morbidity and long term mortality.  There are other underlying issues in the diagnosis that may produce results that detect only small increases in serum creative levels due to volume status change.  Therefore the diagnostic criteria used should be employed only after an optimal state of hydration (Ravindra L. Mehta et al, 2007).
            A clinically relevant time period for instance 24-48 hours should be used so as to provide results that take into account both the de novo acute kidney injury as well as the underlying kidney injury.  In this instance the odds ratio necessary for mortality is 0.3mg/dl change in creatinine levels with a confidence interval of 4.1 (3.1-5.5) when adjusted with reference to CKD. Although the ADQI Group established that the diagnosis be based on the 48 hour course, staging the disease would require a slightly longer time; hence the proposal of one week period. In reaching this decision it was agreed that renal replacement therapy should not be used as a distinct stage in the characterization of the disease as this is basically an outcome of the acute kidney injury. Therefore, the new staging system mapped by the group agreed that the Risk category in RIFLE criteria of classification should map to the stage 1of AKI. The RIFLE stages Injury and Failure were mapped to stage 2 and 3 of Acute Kidney Injury. The stages, Loss and End stage kidney disease stages were eliminated from the staging system. At the commencement of renal replacement therapy whose variability among different populations is determined with different factors, the stage would be4 called stage three which is analogous to the stage five of CKD.
            For optimal dosages of RRT for patients with AKI and on IHD, hybrid techniques are limited.  Ultra filtrate flow rate of 35ml/kg/hour in acute kidney patients treated with treated with CVVH and with an additional diasylate clearance rate of  18 + 5 ml/kg/hour in acute kidney patients is associated with superior outcomes as compared to rates that vary between 20 to 25ml/kg/hour.
Additionally, as it is still difficult to determine optimal dosage so is the optimal modality because of their difference in sodium efflux and clearance of solutes.  The modalities chosen are therefore decided by nursing expertise, availability of the equipment or patients clinical status.  However, adjustment of both the duration and frequency of IHD or other filtration therapies should be adhered to minimize intradialytic hypotension.  This is done by avoiding ultrafiltration rates. The current clinical practice utilizes heparin an anticoagulant in RRT for Acute Kidney Injury bu citrate have been established to have some advantages especially during CRRT. Bicarbonate buffered fluids, though not associated with improved survival chances, they offer cardiovascular stability and the control of acidosis is improved significantly. There is a need to establish the effects of variable doses over fixed doses in CRRT together with the survival advantage when lactate based fluids are used in CRRT.
            The evidence suggests that the measurement of urea is unlikely to be utilized as a measurement to determine a pathogenic role due to the differences in the level of urea produced by different people and other patient specific factors. Its levels are also influenced by nutritional support administered as medical therapy. Traditionally dosage for treatment has always been determined by urea clearance in dialysis based modalities of renal replacement therapy, however it has been established that dialysis  dosage posses no impact on the renal or patient survival with the progression of the disease to its most severe stages. This is different in patients still at the intermediate stage of the illness. At this stage the delivery is approximately 1 Kt/V(50 percentile). This level is associated with lower mortality as opposed to lower dosages. In line with these findings ,Acute Dialysis Quality Initiative (ADQI)recommended a minimum dosage that is appropriate for patients with ESRD(Andrew Davenport et al, 2008).
            There are concerns that infrequent dialysis is to blame for the increase in the mortality rates, for instance from 22% to 24% percent in the United States in direct contrast to the existing recommendations on the same in which a Kt/V<1.2 is being said to be an indication of inadequate dialysis. As a nurse and in line with developments in other developed nations, it remains prudent that we push for advocacy on this issue so that more resources be allocated to help meet the objective of dialysis hence higher survival rates.  Due to loss of nutritional protein requirement in the form of amino acids during dialysis protein intake should be increased for dialysis patients with the aim of maintaining a positive nitrogen balance. Up to 15 grams of amino acid is lost during a normal dialysis session hence the recommendation of 1.5 grams of protein per kilogram. However, this provides significantly high protein consumption compared to the recommended one grams per body weight. In contrast to hospital based dialysis, home based dialysis units carried at home in most nights of the week will offer excellent health results than the frequent method of nocturnal dialysis that is used as standard therapy. However this can only be an effective viable option for only a small percentage of kidney failure patients  due to the fact that they will have  to operate the dialysis machine themselves.
            Mortality in kidney failure conditions is always mostly as a result of cardiovascular disease complications. Nocturnal dialysis has been shown to lead to an increase in heart thickness. A reduction in the thickness of the left ventricle has been associated with improved survival rates. Reduction in the left ventricular mass led to a marked reduction in the systolic and diastolic blood pressure. Improvements in mineral metabolism especially that of phosphate and calcium together with improvements in the quality of the lives of the patients are some of the advantages gained by nocturnal dialysis.
These variabilities in the clinical practice as concerns renal disease management calls for more planned conferences to facilitate the exchange of scientific knowledge, achieve a multi disciplinary consensus in cases of controversies and develop new research initiatives to develop evidence that can offer solutions to the questions in the clinical practice. Global collaboration and sharing of information should also be encouraged to foster the development of an international research effort aimed at improving the quality of care for renal patients.(Ravindra L. Mehta et al, 2007). Standards for diagnosis and classification of AKI would undoubtedly enhance renal management.
Such standards would also set the stage for the transition from the currently used criteria for diagnosis and classification to a more standardized and scientifically proven efficient standards without any loss of comparability. The development of these standards though novel and important in the clinical management of the disease have often met lack of adoption. This means that any future developments must chart a way of translating the evidence that show improved patient outcomes through a well designed, well conducted mechanisms of translation of research evidence to clinical practice. To achieve this the practitioners especially the nursing profession will have to be included in the charting of these comprehensive modalities for adoption.
References
Andrew Davenport, Catherine Bouman, Ashok Kirpalani, Peter Skipper, Ravindra and Paul   Pelevsky.2008.Delivery of Renal Replacement Therapy in Acute Kidney Injury: What Are the            Key Issues. Clin J Am Soc Nephrol 3: 869-875, 2008
Ravindra L Mehta, John A Kellum, Sudhir V Shah, Bruce A Molitoris, Claudio Ronco, David G       Warnock and Adeera Levin for the Acute Kidney Injury Network.2007. Acute Kidney Injury            Network: Report of an initiative to improve outcomes in acute kidney injury. Critical Care 2007,         11:R31doi:10.1186/cc5713
Related Topics