Recruitment and Selection Strategies Recommendations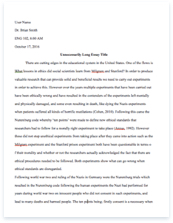 The whole doc is available only for registered users
A limited time offer! Get a custom sample essay written according to your requirements urgent 3h delivery guaranteed
Order Now
Formulating a thorough recruitment process is essential to ensure the right individuals are hired, efficiency and effectiveness are achieved, and subsequently organization goals are met. Considerations in the recruitment and selection plan include: organizational strategies; understanding the workforce, comprising projected needs, diversity objectives and demographic changes; company branding; recruiting approaches; screening procedures; and selection methods. While Landslide Limousine (LL) and Clayton Commercial Construction (CCC) have distinctly different requirements, both companies need to design a comprehensive recruitment and selection process as part of their overall business strategy to ensure they hire the best candidates and limit turnover. Organizational goals facilitate information exchange and influence performance. Prior to hiring staff, organizational goals should be well defined and related to various job descriptions, thus creating an understanding of required skills. LL, a startup limousine company, goal is to provide first class transportation services in the Austin area. They are looking to hire 25 people over the year and need to tie high customer service standards to all job descriptions.
CCC looks to provide quality construction while meeting deadlines and safety requirements. Their expansion into Arizona will require them to hire about 130 individuals with demonstrable proficiency. Demographically, "Austin continues to experience profound change" (austintexas.gov, April 1, 2014). Austin has seen continual, diverse population growth since 2008, low unemployment, and raising median household incomes. LL will need to attract a diverse staff to meet the various needs of the Austin populace. Arizona is "experiencing significant demographic shifts, with a population growth of approximately 25 percent from 2000 to 2010" (Center for American Progress, 2014). Arizona has experienced a decrease in unemployment, but still remains above the national average. CCC has the opportunity to draw from a diverse culture where numerous skilled individuals seek employment. Workforce planning anticipates staffing needs. "It is a multi-step process which involves gaining an understanding of the current workforce while envisioning what the operating environment will look like in the future" (HR.com, 2002). It identifies competencies to move the company forward, overcome challenges and seize opportunities.
Both LL and CCC are in diverse, changing environments where they are new comers to the market. It will be essential to monitor their progress, adjust their staffing as they grow, and follow industry trends to gain a competitive edge. There are a myriad of factors that make up workplace diversity, such as age, ethnicity, education, economic standing, and many others. Diversity will benefit LL because it will increase the pool of available employee talents and bring different ideas and experiences to the company that will increase creativity and productivity. CCC will need to hire a diverse workforce to ensure they are eligible for government contracts or commercial work for companies who bid for government contracts. A diverse workforce will also help CCC assimilate into the community. Organizational branding is not strictly the company's name, website, and logo. It is also includes public perception of the company. LL will need to set best practices and criteria to ensure the community and area businesses have a positive view of the company.
CCC will also need to provide quality service to develop a positive image in a new community. Both companies need to develop a positive brand image to attract quality individuals to their organization. The recruitment process includes three basic steps: resume selection – key components that satisfy job requirements, such as skills, experience and education; testing – determines skill levels; and interviewing – establishes qualification and whether the candidate is a good fit for the organization (Recruiter, 2014). Reference checks verify candidate information. LL should recruit experienced drivers from within the industry and other employees through local agencies. CCC should look to local unions, trade schools, industry associations, and local agencies for qualified candidates. Interviews are "a selection procedure designed to predict future job performance on the basis of applicants' oral responses to oral inquires" (HR Guide to the Internet, 2001). Once the candidate is selected to interview, the hiring manager should determine the interview format, (unstructured, structured, situational, behavior description, or comprehensive), based on job requirements.
Both LL and CCC should match interview methods with job specific requirements and have a prepared outline for each job description. Recruitment and selection tests "aim to provide a potential employer with an insight into how well you work with other people, how well you handle stress, and whether you will be able to cope with the intellectual demands of the job" (Psychometric Success, 2013). These tests are split into personality tests and aptitude/ability test. LL would benefit from personality tests for all employees to ensure they are customer services oriented, and aptitude tests for drivers to verify skill levels. CCC should concentrate on aptitude tests to confirm skill levels of tradesmen and supervisors in order to meet goals and deadlines. Interview process considerations outline responsible business practices. Considerations include a diversity strategy, hiring laws, equal opportunity employment, length of time an employee is needed, location of interviews, who will conduct interviews and how potential interviewees will be contacted (Oregon.gov, September, 2011).
As LL a startup, Stonefield will most likely conduct all interviews at his office by appointment. He should be aware of hiring laws, especially concerning drivers. CCC's supervisors should conduct interviews and be especially careful to verify worker eligibility and appropriate skills. Both companies should actively seek a diverse workforce. Selecting the best candidate is the key to retention and productivity. CCC would certainly bring experienced employees from Michigan to get the expansion off the ground, thus the majority of new hires will be tradesmen. An interview with the hiring manager and demonstration of skill level should sufficiently meet their selection needs. LL will need a multiple interview process for drivers and office management so Stonefield has a solid picture of the candidate's abilities. A structured interview focusing customer service would cover other positions.
Both companies should work toward hiring individuals whose personal philosophy is in line with the company's philosophy, meet job requirements, and fit well into the company culture. Doing so will help reduce poor hiring choices and turnover rates. Outlined recruitment and selection strategies encompass: company goals, demographic trends, projected workforce needs, workplace diversity, branding, and methods for recruiting, screening, and selecting candidates. Selecting outstanding employees is the key to superior customer service and organizational success. By developing these strategies in advance of hiring, LL and CCC will be able to ascertain which individuals have the skills and abilities for success, assist in achieving company goals, create diversity within the company, fit into the company culture, and remain with the organization.
References
austintexas.gov. (April 1, 2014). Demographics. Retrieved from http://www.austintexas.gov/demographics Center for American Progress. (2014). Arizona's Demographic Changes. Retrieved from http://www.americanprogress.org/issues/poverty/news/2012/02/28/11060/arizonas-demographic-changes/HR Guide to the Internet. (2001). Personnel Selection: Methods: Interviews. Retrieved from http://www.hr-guide.com/data/G311.htmHR.com. (2002). Workforce Planning: The Strategy Behind Strategic Staffing. Retrieved from http://www.hr.com/SITEFORUM?&t=/Default/gateway&i=1116423256281&application=story&active=no&ParentID=1119278077613&StoryID=1119650218718&xref=https%3A//www.google.com/Oregon.gov. (September, 2011). Interview Process Consideration. Retrieved from http://www.oregon.gov/DAS/CHRO/manual/docs/8_interview_process_considerations.pdfPsychometric Success. (2013). Recruitment and Selection Test. Retrieved from http://www.psychometric-success.com/faq/faq-recruitment-and-selection-tests.htmRecruiter. (2014). Articles and news on recruitment methods. Retrieved from http://www.recruiter.com/recruitment-methods.html
Related Topics