Recruitment and Selection – HRM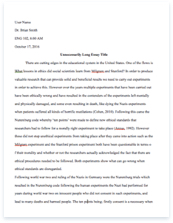 The whole doc is available only for registered users
A limited time offer! Get a custom sample essay written according to your requirements urgent 3h delivery guaranteed
Order Now
Employing the right individual has the potential to, in the long run save the organisation money by reducing turnover. This highlights the importance of recruitment and selection of sales people. Various techniques should be employed to best avoid selecting the wrong individuals for the job. Effective recruitment processes are vital in attracting and retaining high quality staff (Marterel2005).
This statement supports the argument that recruitment and selection is the main activity within human resources. Recruitment and selection are a set of activities and processes that are used to select qualified individuals for open vacancies within an organisation. Recruitment is the process of attracting individuals for vacant posts; the selection process measures these individuals and finds the best candidates to fulfil the job description. It is essential for organisations keep up with the changing business environment and amongst other factors organisations depend on their workforce to effectively respond to these changes, therefore there is a great need to employ highly skilled individuals.
There are different methods that an organisation can employ when recruiting and selecting applicants; internally and externally. Internal recruitment offers vacancies to existing employees, the job post are distributed through staff notice boards and company newsletters. This method is cost effective as it avoids using agencies having to pay consultant fees also the training and induction is eliminated. The employees already have knowledge of how the organisation operates making them easy to work with and their chance for a career development gives them an incentive to work harder as they feel appreciated. However, the limitations of this method are the lack of new skills or experience brought into the organisation which could differentiate from competitors, therefore the external method maybe more beneficial. The external process recruits applicants outside the organisation through agencies, national newspapers, specialist magazines and the internet, all of which increases the popularity of the organisation within the job market thus expands the level of eligible applicants. On the other hand external recruitment is ultimately expensive and is time consuming.
The selection process follows and the most common method is interviewing as shown in the graph below:
There are three main types of interviews; individual interview, this is where the recruit and the employer meet face to face and the rapport between both are developed, giving the employer a better understanding into what the recruit has to offer. Interviewing panels, this is where other members of the HR recruiting team gather to interview the recruiter. This process tends to be preferred over the individual interview as it reduces the chance of biased decisions. Selection boards are the final interview type, which involves a large interviewing panel due to the increased number of parties that are interested in the selection decision.
HRM is the systematic planning and control of a network of fundamental organizational processes affecting and involving all organization members (French, 1994).
Human resource managers must actively develop training and assist line managers in the performance appraisal process. Managers must effectively review employee performance to provide feedback to employees and address performance issues. Performance appraisals should be unbiased and focused on substantive performance issues. Managers should make sure employees understand what is expected of them and the requirements of their job (Armstrong 2006). This relates back to the importance of the recruitment and selection process being vital in making sure employee performance levels remain consistent, and that the staff remains motivated.
An appropriately functioning HRM system is an advantage that creates value and involves the achievement, development, reward and motivation, maintenance of an organization's human resources. This includes activities like job analysis, HR planning, employee recruitment, employee selection, performance appraisal and HR development, etc, (Stone, 2001).
On the other hand there are two extreme theoretical approaches to HRM that can be distinguished as "traditional" and "Processual" approaches. The traditional approach emphasises the "rational", quantitative and strategic aspects of managing human resources, where performance improvement and competitive advantage are highlighted. Conversely, the processual approach emphasises employee development and collaboration (Stone, 2001).
The Michigan model (Fombrun, Tichy & Devanna, 1984) (see appendix 2) focuses on selection, appraisal, development and rewards. It highlights the "interrelatedness" of HR development activities as well as aims to increase a company's effectiveness by expressing the reason for internal HRM policies and the importance of internal HRM policies and practices to the organization's external business strategy, this model seems to support the processual approach as it ignores different stakeholder interests, situational factors and ideas of management's strategic choice according to (Bratton and Gold, 1999).
The Comparative model (Guest 1997) (see appendix 3) focuses more towards a traditional type of approach consisting of an HRM strategy, a set of HRM policies, HRM outcomes, behavioural outcomes, a number of performance outcomes as well as financial outcomes. This is a more "authoritarian" theoretical framework, reflecting the view that a solid set of HRM practices can achieve better-quality individuals and organisational performances. Guest's model suggests that a set of HRM practices applied in a "SMART "(Specific, Measurable, Attainable, Realistic and timely) way, will result in a greater performance. (Bratton and Gold, 1999).
Harvard model & HRM cycle, (Beer et al, 1984) (see appendix 4) emphasises on situational factors, stakeholder interests, HRM policy choices, HR outcomes, long-term consequences and a feedback loop. It takes into account issues like workforce characteristics and management beliefs; recognising the importance of high employee commitment to organizational goals. This model leans more towards the traditional approach (Bratton and Gold, 1999).
The Warwick model developed by Hendry and Pettigrew (see apendix 5), refers to five elements; including outer context, inner context, business strategy context, HRM context and HRM content. It takes "cognizance" of HRM business strategy and HRM practices, the external and internal context in which these activities take place and the processes by which such change take place, including interactions between changes in both context and content, identifying and classifying important environmental influences on HRM. This model does not link internal HRM practices to business output or performance, but nonetheless supports the processual approach. (Bratton and Gold, 1999).
The Storey model (Storey centres) is another model in support of the processual approach; it evaluates four parts, which are; beliefs and assumptions, strategic aspects, line management and key levers. It shows that HRM attempts to increase trust and employee commitment and aims to go "beyond the contract", HRM central to corporate planning, gives HRM specialists a transformational leadership role in the organization and that general managers and line managers have emerged in almost all cases as the key players on HR issues (Bratton and Gold, 1999).
Overall, according to the processual models e.g. the Michigan and Warwick models ideas are reinforced based on reasonable and sensible measures, even whether factors are quantitative, calculative or business strategic. These models avoid, focusing on the use of HR policies, systems and strategic objective. In contrast, the traditional models like Guest, Harvard and Storey emphasise on the importance of integrating HR policies with business objectives. This involves treating employees as valued assets, seeing them as proactive rather than passive inputs and gaining their trust and collaboration through participation and informed (Legge, 1995)
When converting these theories and models into practice, it is clear that when an organization's HRM uses a "traditional" approach, employees will lack commitment, communication and motivation which in turn will contribute negatively to the recruitment and selection process. The "proceesual" approach, on the other hand, although may increase motivation and commitment since employees are involved in the organization, may on the other hand prove to be disorganised if clear-cut rules and goals are not made clear. This may also eventually affect the organisational goals and the whole recruitment selection process in terms of the employer's view of the company.
During recruitment and selection, the HRM is important for the reason that once a potential candidate is short-listed for selection; then both the employee and the management have a desire for action, and if there is a match, then the action plan is to employ the candidate.
The type of approach chosen by the HRM whether it is the traditional or the processual approaches can have a major affect on recruitment and selection as each approach highlights the suitability between the job environment and potential candidate (Heffner, lecture 3 & 4, 2010).
Since the traditional approach, is based more on a fixed view of both the job and the candidate with the organisation's management having the 'only say' when determining the 'fit; there is a potential that the approach might no longer work on employees today, as people are better educated and informed and know their rights and thus want to be treated better.
In contrast the processual approach, takes a process of exchange and negotiation in which both parties make decisions (Heffner, lecture 3 & 4, 2010).
Selection is about making choices between different alternatives in this case whether to choose or not to choose the potential candidate based on the assessment criteria for the job. However, this is full of problems and potential consequences. In addition, once a decision has been made the issue of evaluating how effective and efficient that decision was remains. Assessment, selection and evaluation are fundamental aspects within any decision-making process, permeating all stages of the process. Both the HRM manager and the line manager will be involved in this part of the process (Heffner, lecture 3 & 4, 2010).
In conclusion, it is evident that the field of HRM is emerging as one of the most important assets for organizational success as it is now more business oriented and strategically focused. Both HR managers and top personnel also need to work together in order to successfully tackle changes in the markets, people and competition as well as be aware of the need for an adaptive and flexible organisation. HR models and theories are also integrated into the workplace today, suggesting that the processual approach to management produces more positive results than the traditional approach as it involves employees and results in more commitment and motivation.
The line managers are not directly involved within the recruitment and selection process, therefore from their perspective recruitment and selection may not be seen as the main human resource activity as they do not participate within the process. Hutchinson and Purcell (2003) define line managers as those are 'who are responsible for work group to a higher level of management hierarchy.' Line managers know the importance of implementing HR policies and practices within the workforce, so from their perspective recruitment and selection is important in terms of gathering the right people that can be developed to fulfil the expectations of the organisation; this can be done using Blake and Mouton's Managerial Model.
The produce or perish leadership focuses on high productivity, this leadership style prevents the event of labour turnover, which CIPD (2000) reports; 'turnover may be a function of negative job attitudes, low job satisfaction.' In result there is a rise in recruitment, induction and training costs, as there is now a need for employees that are qualified to fulfil the requirements of the organisation and not set them back for achieving any possible ventures. Team leadership is the best style to be implemented as it focuses on high levels of production and employee work effort. It is vital to have this balance as, satisfied and happy employees create a positive working environment where their loyalty to the organisation increases.
Overall recruitment and selection is a very important activity within human resource management. There are essential factors that need to be addressed; the current position the organisation, where the aim to be I the future, how to achieve this and how much will it cost to receive the benefits. Using the supermarket Marks and Spencer, these factors have been addressed.
Current position
Marks and Spencer's positioning is currently exceptionally strong in the current market, with more than 120 years of history, as well as renown for one of the best known British retailers/supermarkets. The company has more than 450 stores within the UK and employs more than 65,000 people. It also has a developing business operating in Asia and places like Hong Kong (www.thetimes100.co.uk) .
Part of the reason why Marks and Spencer are where they are today is to a certain extent due to having a developed a promotional campaign that emphasised 'Your M&S'. This helped the company connect customers with the "tradition" of the business. It also linked the business in the minds of customers with its two other values of innovation and trust.
M&S's business strategy focuses on four main areas; developing value for money products that customers want, Training and development; contributing to bringing new skills and adding value to its products and services, Investing in the environment within stores, by having better skills in sales and stock management as well as providing good customer service, to look after a customer if a personnel has improved skills in for example communication, also has a positive impact on customer service. It is also an essential part of the Marks and Spencer's strategy to attract, train, develop and retain a large pool of talent at all levels within the company. The level of reward and benefits they are able to offer is a key factor in successfully achieving these objectives. The company sets out to provide highly competitive salaries and benefits for all its employees consistent with its growth, strategy and increasingly international dimensions (www.thetimes100.co.uk).
Future prospects
Marks and Spencer aim to be the, 'world's most sustainable retailer by 2015'
The diagram below shows how they have made plans to achieve their goal
Overall M&S aim to deliver and introduce a new range of products and services that will gain an estimated 21 million customer increase. To achieve this, the human resource management (HRM) must match the strategic and operational needs of the organisation to maintain the number and quality of staff and select those that are required to meet the requirements of the organisation. This supports the statement showing the importance of the recruitment and selection process to the overall success of any organisation.
How to achieve the goals
'Good practice' within HRM is the relationship between the HRM strategies and the organisations overall performance, the key to strong relationship is human resource planning. Human resource planning is defined as; 'A process which anticipates and maps out the consequences of business strategy on an organization's human resources. This is reflected in planning of skill and competence.' Resource planning considers approaches that are best suited to the organisations goal, for M&S they should execute internal resourcing, which seeks those from within the organisation to see if their skill match to the organisation new requirements. For M&S it would be best to recruitment internally, with large organisations promoting internally eliminates additional training proposes, the sole focus will be on the task at hand. However, with M&S aiming to continue their goal into 2015, external recruitment would be ideal, therefore a recruitment plan is essential.
Marks and Spencer's selection is based purely on talent screening, they recruit suitable individuals regardless of their age. They also analyse data from the online recruitment process to ensure that the use of the internet does not discriminate against any particular age group.
Furthermore the company runs training for recruiters about new legislations; which is designed to ensure that those individuals who conduct selection interviews do not discriminate on the grounds of age.
Marks and Spencer abide by the legal framework on selection, another contributing factor towards how they are going o achieve their goals.
The use of reward management within the company through rewarding their employees for their efforts towards the company also contributes to high morale and a driving force for the organisation. Marks and Spencer has a benefits package to help attract and retain staff by the generosity of benefits offered and by facilitating career longevity and work-life balance.
Marks and Spencer use the theory of Maslow's Hierarchy of Needs, they ask their workers to rank their needs in order of importance using a points system and then analyse their current situation against the points system. Marks and Spencer through performance management carry out regular interviews with employees to assess them for further training or promotion. This is a major motivating factor for Marks and Spencer workers and the company need to be aware that this is a possible area for conflict and de-motivation. According to Maslow, Marks and Spencer's workers are at the basic or safety needs level, however the aim is to make more workers want to achieve a higher level of needs such as social or esteem needs.
Marks and Spencer therefore train workers every now and then to keep these workers motivated. The personnel department find out which workers need more training by keeping track records on each employee, Marks and Spencer do this to increase their skills of the workforce in general but to increase the skills of the de-motivated employees more to increase motivation. According to Herzberg's (1957) 'motivation hygiene' theory; two groups of factors affect employee motivation. Herzberg suggested that achievement and recognition motivate employees rather than hygiene factors such as pay and working conditions. Marks and Spencer agree with this and have introduced performance related pay within the last few years (www.thetimes100.co.uk).
Employees who work hard receive a higher wage than those who do not which encourages all employees to work as hard as possible in order to gain extra pay. They also use appraisals as a form of performance management to analyse which areas the employees need to be motivated on. In many companies, appraisal takes place once or twice a year but Marks and Spencer carry it out every three months, the more frequently appraisals are carried out, the better (www.thetimes100.co.uk). Performance management allows Marks and Spencer to ensure that all of their employees are properly trained as a properly trained employee will be more confident in their job and will be better motivated to perform more efficiently. Marks and Spencer has a diverse range of employees committed to an active Equal Opportunities Policy. This covers their recruitment and selection procedures as well as its training and development, appraisal, promotion opportunities and retirement. They promote an environment free from discrimination, harassment and victimisation which they work hard to ensure everyone receives equal treatment (www.thetimes100.co.uk).
All the decisions they make relating to employment practices are objective, free from bias and based solely upon work criteria and individual merit. Not only are they responsive to the needs of their employees and customers but also take pride in the role they play in the community because of this they value diversity highly and it is important to them that they recognise and make full use of the wealth of talent they have within their organisation. Marks and Spencer places a lot of emphasis on developing initiatives and procedures that ensure equality for every member of the Marks and Spencer team (www.thetimes100.co.uk). Managers have a responsibility to ensure that employees are aware of health and safety regulations and the requirement to report all accidents and dangerous occurrences to the appropriate person/department. Marks and Spencer operates a system that ensures workplace health and safety is safeguarded and provides a range of professional health services to their employees (www.thetimes100.co.uk).
In conclusion Marks and Spencer's overall approach to employee resourcing focuses on attracting and retaining the right people needed to be successful by offering employees competitive rewards and benefits and providing their employees with guidance and information about their values as well as focusing on attracting and retaining people from a culturally and socially diverse workforce that allows them to recruit the best people from a wide pool of talent, Marks and Spencer is also concerned with ensuring that the health and safety of their employees and people are protected by well managed systems in all their places of work which all these concerns reflecting within their companies strategy add to propelling the company towards its overall goals including the vital part that HRM and Line manager play in recruitment and selection.
APPENDIX 1
(SUPERMARKET INDUSTRY) – CUSTOMERS VIEW POINT
POLITICAL
Employment legislations; the government encourages retailers to provide job opportunities (from flexible, lower-paid and locally-based jobs to highly-skilled, higher-paid and centrally-located jobs)
+10
Reduction of New store developments are often seen as destroying other jobs in the retail sector as traditional stores go out of business or are forced to cut costs to compete). -8
Supermarkets have to employ large numbers of students, disabled and elderly workers, and often offered lower rates. In an industry with a typically high staff turnover, these workers offer a higher level of loyalty and therefore represent desirable employees.
+7
TOTAL = + 9
ECONOMIC
High unemployment levels (decrease the demand for goods, furthermore affecting the demand required to produce such goods)
-9
International business for supermarkets is still growing
+10
Increase in amount of items available for sale
+10
TOTAL = + 11
SOCIAL FACTORS
Current trends indicate that British customers have moved towards 'one-stop' and 'bulk' shopping, due to various social changes (www.telegraph.co.uk)
-5
Consumers are becoming more and more aware of health issues, and their attitudes towards food are constantly changing, supermarkets having to adapt their product mix in order to accommodate an increased demand for organic products
+7
TOTAL = + 2
TECHNOLOGICAL FACTORS
Self check-out machine
+8
"Electronic Point of Sale", "Electronic Funds Transfer System" and "electronic scanners" has improved the efficiency of distribution and stocking activities
+10
Electronic shelf labelling
+3
Online shopping
+6
TOTAL = + 27
ENVIRONMENTAL FACTORS
Increased pressure on companies and managers to acknowledge their responsibility to society, and act in a way which benefits society overall
+10
New strategies for sustainable consumption and production to cut waste reduce consumption of resources and minimise environmental damage
+10
TOTAL = + 20
LEGISLATIVE FACTORS
Law, banning the demanding of payments from suppliers and changing agreed prices all together or without notice (Mintel Report, 2004).
-1
The government's policies for "monopoly" controls and reduction of buyers' power
+3
TOTAL = + 2
OVERALL "PESTEL" SCORE = + 71
SWOT ANALYSIS – MARKS AND SPENCER
STRENGTH
M&S are popular for their attention to detail in terms of supplier control, products and store layout
+5
Understanding of customer preferences and trends
+5
Provide high standards of quality
+10
Suppliers use the most modern and efficient production techniques
+10
TOTAL = +30
WEAKNESSES
Stocked "generic" clothing range with wide appeal to the public: buyers often had to make choices, which would outlast the fashion and trends seen in other high street retailers (http://bizcovering.com).
-4
This "lagging" behind in case of introducing up to dated fashionable clothing to keep pace with the environment made M&S vulnerable to their competitors
-7
They always used British suppliers believing that it would give them highest quality with low costs but actually sometimes made them weak to challenge its competitors -1
TOTAL = -1
OPPORTUNITIES
If to survive in today's industry M&S has the opportunity to go more global to improve and expand
+6
Consider more overseas supplier which will actually give them cost advantage, rather than suppliers available on a local level
+4
Opportunity to maximize the use of available technology to improve their functioning and to gain competitive advantage
+10
TOTAL = +20
THREATS
M&S is in threat from Tesco and Sainsbury's who moved into offering added value foods, which had originally been established by M&S.
-7
In competition from discount stores like Matalan, and "George" range at Asda.
-7
TOTAL = -14
OVERALL "SWOT" SCORE = +24
CONCLUSION – PEST AND SWOT
In suggestion to the overall PESTEL analysis, the Marks & Spencer company points out the problems they face politically such as limitations of new store developments as well as reductions in terms of un-employment levels affecting the organisation economically. Legal limitations such as the government's policies for "monopoly" controls and reduction of buyer power may cause a plunge in the growth of the company's market trends; however they still remain healthy in terms of PESTEL aspects as demonstrated via a +71 overall score. The high score as weighed out by the PESTEL analysis indicates that the supermarket industry is a positive industry.
In terms of SWOT the HRM of Marks and Spencer is regarded as constructive; covering everything from recruitment to management development; however some restrictions include failing to compete with other retailers in terms of fashion as well as merchant costs
.Marks and Spencer should use the opportunity to grow and expand its business as well as consider more overseas supplier which will actually give them cost advantage in order to gain a competitive advantage.
Marks and Spencer should continue to invest in customer service , where training is also linked directly to pay, so the staff are motivated to learn, and are encouraged to improve their approach to customers and service provision quality.
The continuous professional learning within the supermarket, will contribute to identifying external forces and sense important environmental trends and signals, which can set strategy accordingly to cope with environment, providing us a high performing organization. In conclusion the strengths of the supermarket Industry completely outweigh the weaknesses with a SWOT analysis score: +24.
APPENDIX 2
Michigan model (Fombrun, Tichy & Devanna, 1984)
APPENDIX 3
Guest Comparative model, source Guest (1997)
APPENDIX 4
Harvard model & HRM cycle, source: Beer et al, 1984, it works on commitment, congruence, competence and cost effectiveness
APPENDIX 5
The Warwick model developed by Hendry and Pettigrew
REFERENCES
Armstrong, M. (2009), Armstrong's Handbook of Human Resource Management Practice 11th Ed ,Kogan Page
Armstrong, M. (2006), Armstrong's Handbook of Human Resource Management Practice 10th Ed , Kogan Page
Bratton, J. and Gold, J. (1999), Human Resource Management – Theory and Practice, 2nd Edition, Palgrave, Great Britain
Foot, M & Hook C (2005). Introducing Human Resource Management, Fourth Edition, Prentice Hall, Pearson Education
French, W. (1994), Human Resources Management, 3rd Edition, Houghton Mifflin Company, United States of America Grout, J. (2002), 'How to recruit excellent people', People Management, 2nd May, pp.44). Gunnigle, P. Human Resource Management, 3rd edition (2006) Pg 117.
Human Resource Management 3rd edition (2006)Gunnigle, P.
Human Resource Management in Ireland (2006) pg. 104Gunnigle, P.
Human Resource Management, 3rd edition (2006) Pg 109As cited by Gunnigle, P.
Human Resource Management, 3rd edition (2006) Pg 115.
Legge, K. (1995), Human Resource Management – Rhetorics and Realities, MacMillan Press Ltd, Great Britain
Marterella, J 2005, 'The Eight Critical Success Factors of a High Performance Sales and Marketing Organization', Lincoln Consulting LLC, pp.1-4.
Prickett, R. 'Recruiters fail to check CV qualification claims' in People Management 29th October 1998, Pg. 13.
Schuler and Jackson (1999); Ulrich (1997); Storey (1992) As cited by Patrick Gunnigle in
Stone, R. (2001), Human Resource Management, 4th Edition, John Wiley & Sons Australia, Ltd, Singapore
WEBSITES
www.marksandspencer.co.uk
www.thetimes100.co.uk/studies.
www.workinfo.com
Related Topics