Recommendation for Compensation of Benefits Plan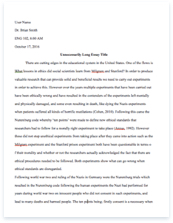 The whole doc is available only for registered users
A limited time offer! Get a custom sample essay written according to your requirements urgent 3h delivery guaranteed
Order Now
I am the new Vise president of benefits for R & J Mortgage Company. I am recommending a compensation program that will hopefully retain our employees and offer those benefits that are better then other companies. It is my responsibility as compensation and benefit specialist to conduct market pay studies, these studies determine what jobs that our company should pay, what benefits and incentives are appropriate. I start with a clearly define job description; insure comparable market information, base pay, salary compensation, salary trend and total compensation. Then I will study salary survey data, make a few phone calls to external sources and send out comprehensive questionnaires to companies and agencies to collect data relating to these job descriptions.
The description will have title of job, department, who the employee reports to, a job summary and the summary of the essential functions of the job. I then will compile my findings on a salary analysis form. "Position title, base pay, benefits such as medical, dental, vision, life, stock options, retirement benefits and other incentives. (Appendix A & B) This will make it easy to compare and analyze information in various salary categories". With well defined job description and great tools to help organize the information I can conduct a market pay study to help our company stay competitive (http://office.microsoft.com/en-us/FX011879991033.aspx).
The job evaluation is a tool used to evaluate the worth of each job in our organization and in the market. With a successful job evaluation system I can make our organization's pay system equitable, understandable, legally defensible, approachable, and externally competitive. "I will use the job evaluations to:
* Clarify job descriptions so that employees understand the expectations of their roles and the relationship of their roles to other jobs within the organization.
* Attract desirable job candidates.
* Retain high-potential employees.
The market comparison job will compare compensation for our organization's jobs to the market rate for similar jobs. This method requires accurate market-pricing surveys. Market pay is the compensation paid for a specific job, including information about bonuses and benefits that is determined by a continual analysis of the competitive job market. Market pay data is a part of our organization's overall strategy to determine equitable compensation. Otherwise, we may not remain competitive" (http://www.worldatwork.org).
In developing a market pay study I will obtain a list of companies that have positions similar to our company's positions, and then I would communicate job descriptions and pay ranges for each position. I will then have the market pay information needed to establish and communicate employee compensation. "In reality, collecting data that accurately reflects the market rates for jobs in our organization is more difficult. Because your organization's best comparable jobs are likely to be those of our main competitors. As I conduct the market pay study, I keep in mind that I should use market pay data as part of the overall strategy not as the sole strategy to determine equitable compensation within our organization. Our organization's compensation values and obligation to fair, equitable, and nondiscriminatory pay practices must also play a role, in addition to conducting market pay studies" (http://www.allbusiness.com/articles/Research/2269-2219-2228.html).
I have conducted this market data survey to offer employees compensation benefits competitive to relative markets. Here are some of the reasons for my recommendations to increase and improve our employer's benefits. To attract and hold capable personnel, keep up with competition, promote good morale, provide opportunities for advancement and promotion as older workers retire. A combination of these benefits is the most effective and efficient means of meeting employees' economic security needs. Salary should be tied to a person's skills and knowledge. Also Salary increases need to be based on an employee's performance, value and contribution to an organization.
The Compensation Benefits of R & J Mortgage;
– Health, Dental, Vision, Short Term and Long Term Disability.
– 410K Plan, Stock options and Season Tickets to Football/Baseball (lottery )
– Pay increased based on job description, and job market.
– Bonuses, Service awards
– Reimbursement of employee educational expenses
– Sick leave and vacation
– Travel Expenses
APPENDIX A
R & J MORTGAGE EMPLOYEE BENEFITS SURVEY
Statement Strongly Agree Agree Neutral Disagree Strongly Disagree
Health Benefits
I am satisfied with my health plan options.
I am satisfied with my dental plan options.
I am satisfied with my vision plan options.
I am satisfied with my long-term disability insurance.
I am satisfied with my short-term disability insurance.
I am satisfied with my options for life insurance.
Overall, I am satisfied with my health benefits.
Financial Benefits
I am satisfied with my retirement plan.
I am satisfied with my salary.
I am satisfied with the Employee Stock Purchase Program.
I am satisfied with my opportunities for promotion, raises, and bonuses.
Overall, I am satisfied with my financial benefits.
Paid Time Off
I am satisfied with the number of vacation, sick, and personal days that I receive.
Overall, I am satisfied with my paid time off.
Additional Benefits
I am satisfied with my continuing education and training opportunities.
I am satisfied with my tuition reimbursement options.
Overall, I am satisfied with my additional benefits.
Overall
I understand my benefit options.
APPENDIX B
R & J MORTGAGE COMPANY
Appendix B
Salary Analysis Template
This form will assist you with analyzing salary information you have obtained through salary surveys or other methods. Fill out the appropriate information for your business and your competitors in order to compare and analyze differences in the various categories.
Salary Comparison Sheet 1
Our Organization Local 1 Local 2 Industry 1 Industry 2
Position Title
Base Salary
Benefits (check if employer provides)
References
Heathfield Susan, Develop Pay Scales Data. Retrieved April 7, 2006 from
http://office.microsoft.com/en-us/FX011879991033.aspx
Jones, Heather. Business World. Retrieved April 9, 2006 from,
http://www.worldatwork.org
Newsweek Magazine, All Business. Retrieved April 7, 2006 from
http://www.allbusiness.com/articles/Research/2269-2219-2228.html
Related Topics