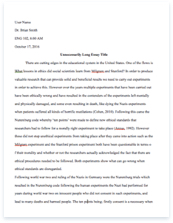 The whole doc is available only for registered users
Pages: 23
Word count: 5554
Category: Brand
A limited time offer! Get a custom sample essay written according to your requirements urgent 3h delivery guaranteed
Order Now
The history of the Ray-Ban aviator dates back to the 1920s, when new airplanes allowed people to fly higher and farther. Many US Army Air Service pilots were reporting that the glare from the sun was giving them headaches and altitude sickness. In 1929, when US Army Air Corps lieutenant, General John MacCready asked New York-based medical equipment manufacturer Bausch & Lomb to create army pilot sunglasses that would stop his men suffering headaches and nausea caused by the intense blue and white hues of the sky a new kind of glasses was introduced. The prototype, created in 1936 and known as 'Anti-Glare', had plastic frames and green lenses that could cut out the glare without obscuring vision. The sunglasses were remodeled with a metal frame the following year and rebranded as the 'Ray-Ban Aviator'. On May 7, 1937, Bausch & Lomb took out the patent, and the Aviator was born. In 1939, Ray-Ban launched a new version of the aviator called the 'Outdoorsman'.
It was designed for specific groups such as hunting, shooting and fishing enthusiasts, and featured a top bar called a "sweat bar" that was designed to catch sweat from falling into the eyes. They also featured temple end pieces to distinguish it from the standard aviator. A few years later, in the 1940s, Gradient lenses were introduced. These were mirrored lenses which featured a special coating on the upper part of the lens for enhanced protection, but an uncoated lower lens for a clear view of the plane's instrument panel. In 1952, Ray-Ban created another classic style, the Ray-Ban Wayfarer, this time with plastic frames. They soon became popular in Hollywood, and can be seen on James Dean in 1955's Rebel Without a Cause. The now-standard G-15 green and gray lenses were introduced a year after the Wayfarer, in 1953.
The brand remained popular during the 60s and 70s, and gained popularity during the 1980s with cameos in iconic movies such as 'The Blues Brothers' (1980), 'Risky Business' (1983) and 'Top Gun' (1986). In the 90s, Ray Ban came out with a series of innovation and sleek looking design shown in the series of the following models: Predators, Inertia, Prophecy, Gatsby, Sidestreet and Cutters, just to mention a few of them. During the late 90s, as rivals like Oakley gained popularity among younger customers, Ray-Ban started to struggle – and in 1999, owners Bausch & Lomb sold the brand to Italian eyewear company Luxottica for $640 million. The fifties was when Ray-Bans had gained recognition through American pop-culture endorsements for the first time. Kim Novak and Marilyn Monroe wore Wayfarers in public and movies.[citation needed] As the style grew in popularity, celebrities such as Roy Orbison, James Dean, Bob Dylan, and John F. Kennedy were seen in public and on television and movies wearing Wayfarers.
As the 1970s lacked public celebrity endorsements for Ray-Ban, the 1980s was the decade of revival for them. In 1982, Ray-Ban signed a deal with a California company[vague] for $50,000 a year in order to have product placement for the brand in movies and television programs. The media of the 1990s did not show many new celebrities wearing Ray-Ban sunglasses.; however, product placement in movies and television continued, such as in the 1997 American film Men in Black. Ray-Ban's "Never Hide" campaign was launched in March 2007. It consisted of a YouTube series and a film advocating customers to "Never pretend. Never be afraid. Never give up. Never Hide". The campaign also encourages people to live their lives with authenticity and no fear of judgment.
Short YouTube videos show musicians and bands such as Slash of Guns N' Roses and Two Door Cinema Club wearing Ray-Ban products and playing live shows In 2007 the company introduced a new campaign that aimed to make the brand more refreshing and compelling, especially toward younger people. Never Hide was its name; and it aimed to express the Ray-Ban ideology: "Sunglasses that place you at the centre of attention beyond trends, transcending time and strongly customising whoever wears them". Finally, in 2008 Ray-Ban presented Ray-Ban Remasters, a communication program that consolidated Ray-Ban's strong relationship with music, and its position as a global iconic Ray-Ban Remasters was a partnership with eight musicians who recorded a song of their choice from the '50s and '60s and remastered these songs exclusively for Ray-Ban. These songs were performed live in a series of three events in North America, China, and Europe Throughout the '50s and '60s the Ray-Ban Wayfarer sunglasses were the choice of various musicians such as Bob Marley to Bob Dylan.
Ray-Ban became more popular after the release of the movie Top Gun. The movie generated a 40 percent increase in sales for the Ray-Ban Aviator brand. The '80s garnered great attention to Ray-Ban through movies. John Belushi and Dan Akroyd wore them in The Blues Brothers. Bruce Willis wore them in his role as David Addison on Moonlighting. From 1982 through 1987 Ray-Ban placed their sunglasses in more than 60 movies and television shows, including Quentin Tarantino films such as the 1992 crime film Reservoir Dogs. Tom Cruise also wore Ray-Ban Wayfarer in Risky Business. Through virtual reality and online advertising Ray-Ban is now re-connecting with its customer/client base. Through augmented reality the company can demo products through the "Ray-Ban Virtual Mirror", which bridges the gap between viewing and actually trying the product. Through the virtual mirror the consumer seems to try on actual sunglasses Advanced polycarbonate lenses, also referred to as APX lenses, deliver maximum performance for minimum weight.
These lenses have been developed to overcome the well known problems polycarbonate lenses encounter in mounting; limiting their use in high quality sophisticated frame designs.The APX lens is constructed by injecting a molding which gives the lens a resistance to stress cracking as well as micro cracking. These lenses pass all high and low energy test required by the ANSI Z87.1-1989 standard for occupational eye and face protection. Ray-Ban's B-15 XLT lenses were originally created for the United States Air Force pilots.[citation needed] These lenses are brownish in color, block 100% of all UV rays and allow only 15% of the visible light to pass through them.[citation needed] The B-15 XLT lenses also offer more contrast by cutting down the amount of blue light, as opposed to the G-15 lenses. The G15 XLT lenses have the same properties as the B15 XLT lenses; however, they are composed of green and gray pigments.
This lens has a lower contrast than the B-15 XLT lens allowing for the color and brightness of objects to be softer and more natural. Ray-Ban polarized sunglasses have the transmission axis oriented vertically to block reflecting light. Because of these lenses' ability to block the reflecting light, many fishermen and water lovers favor this type of lens. Now that many others who spend time outdoors have discovered the benefits of polarised lenses, interest in these types of sunglasses has soared. These lenses are well known by outdoor enthusiasts such as bikers, joggers, golfers and gardeners looking to eliminate glare. Drivers benefit from these lenses as they reduce the glare from the road as well as the light reflecting from the hood of the car. Polarised lenses are also appropriate for indoor use and can be worn by those who are light-sensitive; including post-cataract surgery patients and those continually exposed to bright light through windows They may reduce the visibility of images produced by liquid crystal displays found on the dashboards of some cars or in other places such as the digital screens on automatic teller machines. Photochromic lenses are clear while indoor and automatically darken when exposed to sunlight.
These lenses allow for full ultraviolet radiation protection. Photochromic lenses are convenient as they reduce the need to switch from prescription sunglasses to indoor prescription glasses. They come in a wide variety of lens materials; whether you prefer polycarbonate lenses, high-index lenses, or regular plastic or glass lenses, you typically will be able to purchase a photochromic version of your preferred lenses. Experts say the risk for cataracts and other age-related eye problems is associated with a person's lifetime exposure to the sun's UV rays. In 2012, folding sunglasses were re-released by Ray Ban. This feature allows a smaller storage space when not in use.
The folding Aviator is a sample brand that featured this type of folding. Brawn GP announced the beginning of its partnership with Ray-Ban. Ray-Ban entered Formula One with the team in July 2004 and the relationship has provided a powerful global platform for promoting the brand's iconic identity In 2009, Executive Vice President of the Luxottica Group, Antonio Miyakawa, stated that this would be renewed. The red and white Ray-Ban logo is on the helmet visors of Brawn GP's race drivers Jenson Button and Rubens Barrichello. Ray-Ban commissioned Zone to develop a website for Ray-Ban Rooms, their summer music festival sponsorship. Ray-Ban Rooms support young musicians and record their sessions for online streaming. Ray-Ban products are advertised within the editorial mix, with many photographs. The standard is explained on this page of TASCO's.
Described here at wikinvest.com.
Zone's website is here.
Ray-Ban Rooms' website is here
Urban Optiques
"Company News: Bausch & Lomb Selling Sunglass Business to Luxottica". NY
Times. April 29, 19 99. Retrieved September 5, 2010.
Men's Health
The Gentleman's Topcoat
a b c d RAY-BAN: THE HISTORY OF THE TOP-SELLING EYEWEAR BRAND WORLDWIDE a b "Ray-Ban Never Hide Be Bold. Be You.". Smart Brief. Retrieved 28 March 2012. a b c "Ray-Ban: The History of the Top Selling Eyewear Brand World Wide". Retrieved March 28, 2012 Stewart, Michael. "When Was the Movie Top Gun Released?". Retrieved March 27, 2012. a b O'Brien, Cory. "Ray-Ban Uses Augmented Reality for Their Virtual Mirror". Retrieved March 28, 2012 Goldschneider, Dr. "The Latest Information about Eyes and Vision". Retrieved 27 March 2012 a b c Chan, Derek. "PPG acquires World's Leading Maker of Nonprescription Sunlenses". Retrieved 27 March 2012. Alcoz, J. "Water Reflections". Aflash Photonics. Retrieved 28 March 2012. a b c Morgan, Erinn. "Polarized Sunglasses". Access Media Group LLC. Retrieved 28 March 2012. a b Heiting, Gary. "Photochromic Lenses: An Overview of Transitions and Other Photochromic Brands". Access Media Group LLC. Retrieved 27 March 2012. "Ray-Ban extend sponsor deal with Brawn GP". Durham Associates Group. Retrieved 28 March 2012.
compititar resarch
· 4 sunglass brands in india
OAKLEY|Oakley is an American Sunglasses Brand and It was founded in California, USA (1975).Industry : Sports| PRADA|Prada is an Italian Brand. It was founded in 1913 (Milan, Italy).Industry : Fashionwebsite : www.prada.com[->0]| GUCCI|Gucci is an Italian based fashion and goods brand. It was founded in 1921.Industry : Counsmer Goods (Clothing, Sunglasses, watches, jewelry, shoes and leather goods)website : www.gucci.com[->1]| Polaroid eyewear|Polaroid is an USA based consumer electronis and eye wear company. It was founded in 1937 by Edwin H Land.Industry : Opticswebsite : www.polaroideyewear.com[->2]|
OAKLEY :
Oakley was started by Jim Jannard in 1975 in his garage with an initial investment of $300. The name Oakley came from Jannard's dog, an English Setter. Jannard began by selling what he called 'The Oakley Grip' out of the back of his car at motocross[->3] events. His motorcycle grips[->4] were unlike other grips available at the time, using a patented material known as 'Unobtanium', a unique creation by Jannard. The material is still used to make the earsocks on Oakley glasses, and many of the nose pieces.
Oakley went on to produce number plates, gloves, grips, elbow guards, chin guards, and goggles for the BMX and motocross communities. In 1980, Jannard released a pair of goggles[->5] called the O-Frame. With the 'Oakley' logo present on the strap, the brand garnered increasing recognition and prominence throughout the sports industry. In 1983 Oakley began selling ski goggles. The first Oakley sunglasses; Factory Pilot Eyeshades, were sport-oriented, resembling goggles. These were followed by the Oakley Frogskin, a casual sunglass style. The company went public in 1995, raising $230 million.
In the early 1996, Oakley had a pricing dispute with Luxottica[->6], one of the world's largest eyewear manufacturers and retailers. Luxottica stopped carrying Oakley's products in their stores, including Sunglasses Hut, and Oakley's stock market value declined 33% In 2001, Oakley bought Iacon, Inc., operator of mall-based sunglasses stores Sunglass Designs, Sporting Eyes, and Occhiali da Sole. Oakley signed a four-year agreement to manufacture eyewear designed by themselves and Fox Racing[->7] in September 2004. Starting in 2004, Jannard bought large quantities of Oakley stock; $2 million in 2004, $16 million in 2005, $4.6 million in early 2006, bringing his personal stake in the company to 63%. In 2006, Oakley acquired the Oliver Peoples[->8] group, a manufacturer of high-end fashion branded eyewear (under the Oliver Peoples, Mosley Tribes, and Paul Smith brands), and Optical Shop of Aspen, a luxury eyewear retailer with fourteen stores.
On June 21, 2007, Italian group Luxottica announced a plan to purchase Oakley in a cash deal worth $2.1 billion, paying a 17% premium over the current share price, and the deal was completed on November 15, 2007. Oakley is now in the portfolio of the Milan based company Luxottica Group[->9]. along with other brands such as Ray-Ban[->10], Persol[->11], and Vogue.
During the preparations for the ultimately successful rescue[->12] of thirty three miners trapped for ten weeks in a Chilean mine[->13] in October 2010, a journalist covering the story contacted Oakley about donating sunglasses to the rescue effort, aware that the miners would need eye protection after having spent weeks in darkness. Oakley donated 35 pairs of its Radar sports glasses, fitted with specially selected tints. Starting in January 2013, Oakley Sunglasses will no longer have "Made in U.S.A." imprinted on the frame for the majority of their sunglasses and instead the country where the product was produced is listed on the retail packaging. In August 2013, Oakley Inc., which is owned by Luxottica Group SpA, provided $20 million to Sequential Brands Group Inc. for the acquisition of the Revo sunglass brand.
PRADA :
The company was started in 1913 by Mario Prada and his brother Martino as a leathergoods shop – Fratelli Prada In Milan[->14],Initially, the shop sold leather goods and imported English steamer trunks and handbags. Mario Prada did not believe that women should have a role in business, and so he prevented female family members from entering into his company.
Ironically, Mario's son harbored no interest in the business, so it was his daughter Luisa Prada who took the helm of Prada as his successor, and ran it for almost twenty years. Her own daughter, Miuccia Prada[->15], joined the company in 1970, eventually taking over for her mother in 1978. Miuccia began making waterproof backpacks out of Pocone She met Patrizio Bertelli in 1977, an Italian who had begun his own leathergoods business at the age of 17, and he joined the company soon after. He advised Miuccia—and she followed the advice—on better decisions for the Prada company. It was his advice to discontinue importing English goods and to change the existing luggage styles.
Development of Prada
Miuccia inherited the company in 1978 by which time sales were up to U.S. $450,000. With Bertelli alongside her as business manager, Miuccia was allowed time to implement her creativity onto design She would go on to incorporate her ideas into the house of Prada that would change it She released her first set of backpacks and totes in 1979. They were made out of a tough military spec black nylon that her grandfather had used as coverings for steamer trunks. Initial success was not instant, as they were hard to sell due to the lack of advertising and high-prices, but the lines would go on to become her first commercial hit. Next, Miuccia and Bertelli sought out wholesale accounts for the bags in upscale department stores and boutiques worldwide. In 1983, Prada opened a second boutique in Milan reminiscent to the original shop, but with a sleek and modern contrast to it. It was opened in the shopping district of The next year, Prada released its definitive black nylon tote.
That same year, the house of Prada began expansion across continental Europe by opening locations in prominent shopping districts within Florence[->16], Paris, Madrid[->17], and New York City. A shoe line was also released in 1984. In 1985, Miuccia released the "classic Prada handbag" that became an overnight sensation. Although practical and sturdy, its sleek lines and craftsmanship exuded an offhand aura of luxury that has become the Prada signature. In 1987, Miuccia and Bertelli married. Prada launched its women's ready-to-wear collection in 1989, and the designs came to be known for their dropped waistlines and narrow belts. Prada's popularity skyrocketed when the fashion world took notice of its clean lines, opulent fabrics, and basic colors. The logo for the label was not as obvious a design element as those on bags from other prominent luxury brands such asLouis Vuitton[->18]. It tried to market its lack of prestigious appeal, including the apparel, was its image of "anti-status" or "reverse snobbery."
Prada's originality made it one of the most influential fashion houses and the brand became a premium status symbol in the 1990s. Sales were reported at L 70 billion, or US$31.7 million, in 1998. Partrizio di Marco took charge of the growing business in the United States after working for the house in Asia. He was successful in having the Prada bags prominently displayed in department stores, so that they could become a hit with fashion editors. Prada's continued success was attributed to its "working-class" theme which, Ginia Bellafante at the New York Times Magazine proclaimed, "was becoming chic in the high-tech, IPO-driven early 1990s." Furthermore, now husband and wife, Miuccia and Bertelli led the Prada label on a cautious expansion, making products hard to come by. In 1992, the high fashion[->19] brand Miu Miu[->20], named after Miuccia's nickname, launched. Miu Miu catered to younger consumers, such as celebrities. By 1993 Prada was awarded the Council of Fashion Designers of America[->21] award for accessories [->22]
Men's ready-to-wear collections were launched in the mid-1990s. By 1994, sales were at US$210 million, with clothing sales accounting for 20% (expected to double in 1995). Prada won another award from the CFDA, in 1995 as a "designer of the year" 1996 witnessed the opening of the 18,000 ft² Prada boutique in Manhattan[->23], New York, the largest in the chain at the time. By now the House of Prada operated in 40 locations worldwide, 20 of which were in Japan. The company owned eight factories and subcontracted work from 84 other manufacturers in Italy. Miuccia's Prada and Bertelli company were merged to create Prapar B.V. in 1996. The name, however, was later changed to Prada B.V. and Patrizio Bertelli was named Chief Executive Officer of the Prada luxury company. In 1997, Prada posted the revenue at US$674 million. Another store in Milan opened that same year. According to the Wall Street Journal[->24], Bertelli smashed the windows of the store a day before the opening, after he had become deeply unsatisfied with the set-up.
Prada also acquired shares in the Gucci group[->25], and later blamed Gucci for "aping his wife's designs." In June 1998, Bertelli gained 9.5% interests at US$260 million. Analysts began to speculate that he was attempting a take over of the Gucci group. The proposition seemed unlikely, however, because Prada was at the time still a small company and was in debt.Funding Universe states that "At the very least, Prada had a voice as one of Gucci's largest shareholders (a 10 percent holding would be required for the right to request a seat on the board) and would stand to profit tidily should anyone try to take over Gucci." However, Bertelli sold his shares to Moët-Hennessy • Louis Vuitton[->26] chairman Bernard Arnault[->27] in January 1998 for a profit of US$140 million.
Arnault was in fact attempting a take over of Gucci. LVMH had been purchasing fashion companies for a while and already owned Dior[->28], Givenchy[->29], and other luxury brands. Gucci, however, managed to fend him off by selling a 45$stake to industrialist François Pinault[->30], for US$3 billion. In 1998, the first Prada menswear boutique opened in Los Angeles. Prada was determined to hold a leading portfolio of luxury brands, like the Gucci group and LVMH. Prada purchased 51% ofHelmut Lang[->31]'s company based in New York for US$40 million in March 1999. Lang's company was worth about US$100 million. Months later, Prada paid US$105 million to have full control of Jil Sander A.G., a German-based company with annual revenue of US$100 million.
The purchase gained Prada a foothold in Germany, and months later Jil Sander resigned as chairwoman of her namesake company. Church & Company, an English shoes maker, also came under the control of Prada, when Prada bought 83% of the company at US$170 million. A joint venture between Prada and the De Rigo group was also formed that year to produce Prada eyewear. In October 1999, Prada joined with LVMH and beat Gucci to buy a 51% stake in the Rome-based Fendi S.p.A[->32]. Prada's share of the purchase (25.5%) was worth US$241.5 million out of the reported US$520 million total paid by both Prada and LVMH. Prada took on debts of Fendi, as the latter company was not doing well financially. These acquisitions elevated Prada to the top of the luxury goods market in Europe. Revenue tripled from that of 1996, to L 2 trillion. Despite apparent success, the company was still in debt. A new look into the 21st century
The company's merger and purchasing sprees slowed in the 2000s. However, the company signed a loose agreement withAzzedine Alaia[->33]. Skin care products in unit doses were introduced in the United States, Japan and Europe in 2000. A 30-day supply of cleansing lotion was marketed at the retail price of US$100. To help pay off debts of over US$850 million, the company planned on listing 30% of the company on the Milan Stock Exchange in June 2001. However, the offering slowed down after a decline in spending on luxury goods in the United States and Japan. In 2001, under the pressure of his bankers, Bertelli sold all of Prada's 25.5% share in Fendi to LVMH. The sale raised only US$295 million. By 2006, the Helmut Lang[->34], Amy Fairclough, and Jil Sander[->35] labels were sold.
Jil Sander was sold to the private equity firm Change Capital Partners, which was headed by Luc Vandevelde, the chairman of Carrefour[->36], while the Helmut Lang label is now owned by Japanese fashion company Link Theory. Prada is still recovering from the Fendi debt. More recently, a 45% stake of the Church & Company brand has been sold to Equinox[->37]. According to Fortune[->38], Betelli plans on increasing revenue of the company to US$5 billion by 2010. Prada is the main buyer from the Turkish leather factory DESA, which was found guilty by the Turkish Supreme Court of illegally dismissing workers who joined a union. The Clean Clothes Campaign, a labor rights organization based in Europe, has called on Prada to ensure that freedom of association is respected at the factory The brand listed on the Hong Kong Stock Exchang in June 2011 which raised about $2.14 billion GUCCI :
From modest beginnings at the end of the 19th century, the Gucci company became one of the world's most successful manufacturers of high-end leather goods, clothing, and other fashion products. As an immigrant in Paris and then London, working in exclusive hotels, young Guccio Gucci (1881–1953) was impressed with the luxurious luggage he saw urbane guests bring with them. Upon returning to his birthplace of Florence, a city distinguished for high-quality materials and skilled artisans, he established a shop in 1920 that sold fine leather goods with classic styling. Although Gucci organized his workrooms for industrial methods of production, he maintained traditional aspects of fabrication. Initially Gucci employed skilled workers in basic Florentine leather crafts, attentive to finishing.
With expansion, machine stitching was a production method that supported construction. Together with three of his sons, Aldo Gucci (1905–1990), Vasco Gucci (1907–1975), and Rodolfo Gucci (1912–1983), Gucci expanded the company to include stores in Milan and Rome as well as additional shops in Florence. Gucci's stores featured such finely crafted leather accessories as handbags, shoes, and his iconic ornamented loafer as well as silks and knitwear in a signature pattern.
The company made handbags of cotton canvas rather than leather during World War II as a result of material shortages. The canvas, however, was distinguished by a signature double-G symbol combined with prominent red and green bands. After the war, the Gucci crest, which showed a shield and armored knight surrounded by a ribbon inscribed with the family name, became synonymous with the city of Florence. Aldo and Rodolfo Gucci further expanded the company's horizons in 1953 by establishing offices in New York City. Film stars and jet-set travelers to Italy during the 1950s and 1960s brought their glamour to Florence, turning Gucci's merchandise into international status symbols. Movie stars posed in Gucci's clothing, accessories, and footwear for lifestyle magazines around the world, contributing to the company's growing reputation. [->39]
Gucci's distinctive lines made its products among the most frequently copied in the world in the early 2000s. Pigskin, calf, and imported exotic animal
skins were subjected to various methods of fabrication. Waterproof canvas and satin were used for evening bags. Bamboo was first used to make handbag handles by a process of heating and molding in 1947, and purses made with a shoulder strap and snaffle-bit decoration were introduced in 1960. In 1964 Gucci's lush butterfly pattern was custom-created for silk foulards, followed by equally luxuriant floral patterns. The original Gucci loafer was updated by a distinctive snaffle-bit ornament in 1966, while the "Rolls-Royce" luggage set was introduced in 1970. Watches, jewelry, ties, and eyewear were then added to the company's product lines. A particularly iconic touch, introduced in 1964, was the use of the double-G logo for belt buckles and other accessory decorations The company prospered through the 1970s, but the 1980s were marked by internal family disputes that brought Gucci to the brink of disaster.
Rodolfo's son Maurizio took over the company's direction after his father's death in 1983, and dismissed his uncle Aldo—who eventually served a prison term for tax evasion. Maurizio proved to be an unsuccessful president; he was compelled to sell the family-owned company to Investcorp a Bahrain-based company, in 1988. Maurizio disposed of his remaining stock in 1993. Tragically, Maurizio was murdered in Milan in 1995, and his former wife, Patrizia Reggiani, was convicted of hiring his killers. Meanwhile, the new investors promoted the American-educated Domenico De Sole from the position of family attorney to president of Gucci America in 1994 and chief executive in 1995. The company had previously brought in Dawn Mello in 1989 as editor and ready-to-wear designer in order to reestablish its reputation. Well aware of Gucci's tarnished image and the value of its name brand, Mello hired Tom Ford[->40] in 1990 to design a ready-to-wear line.
He was promoted to the position of creative director in 1994. Before Mello returned to her post as president of the American retailer Bergdorf Goodman, she initiated the return of Gucci's headquarters from the business center of Milan to Florence, where its craft traditions were rooted. There she and Ford reduced the number of Gucci products from twenty thousand to a more reasonable five thousand. There were seventy-six Gucci stores around the world in 1997, along with numerous licensing agreements. Ford was instrumental in the process of decision-making with De Sole when the Gucci Group acquired Yves Saint Laurent Rive Gauche, Bottega Veneta, Boucheron, Sergio Rossi, and, in part-ownership with Stella McCartney, Alexander McQueen and Balenciaga. By 2001 Ford and De Sole shared the responsibility for major business decisions, while Ford concurrently directed design at Yves Saint Laurent as well as at Gucci.
The French conglomerate Pinault-Printemps-Redoute, however, gained ownership of 60 percent of the Gucci Group's stock in 2003. Women's Wear Daily then announced the departure of both Domenico De Sole and Tom Ford from the Gucci Group when their contracts expired in April 2004. The last spring collection under the direction of Ford and De Sole was a critical and commercial success. Amid widespread speculation in the fashion press about Ford's heir, the company announced in March 2004 that he would be replaced by a team of younger designers promoted from the ranks of the company's staff. In 2005, Frida Giannini[->41] was appointed as the creative director for women's ready-to-wear and accessories, previously joining Gucci in 2002. In 2006, she also became the creative director for men's ready-to-wear and the entire Gucci label.
POLAROID EYEWEAR :
Polaroid Eyewear manufactures polarized sunglasses and polarized lenses, as well as optical frames, reading glasses, and lenses. The company also sells eyewear under the Polaroid Polarized Sunglasses, Polaroid Eyewear, Disney, Revlon, Hello Kitty, and Sunmate brand names. Polaroid Eyewear was a part of the StyleMark group and sold to the Safilo Group in November 2011. They have offices in the United Kingdom,Switzerland, Italy, Sweden, the Netherlands, Russia, Hong Kong, and theUnited States. Edwin Land, born in 1909 in Connecticut, invented Polaroid the world's first polarizing material for commercial use, in 1929.
He founded the Polaroid Corporation in 1937 in Cambridge, Massachusetts The company initially produced Polaroid Day Glasses, the first sunglasses with a polarizing filter. Petters Group Worldwide, the owner of the Polaroid brand at the time, sold Polaroid Eyewear to specialist eyewear company StyleMark in March 2007. StyleMark is a global distributor of fashion, sport, and children's sunglasses. With its headquarters in Zürich, Switzerland, Polaroid Eyewear operates as an autonomous business. The company manufactures its Polaroid polarizing lenses at its European Research Centre in the Vale of Leven, Scotland Polarization and eyes
Visible light waves from the sun travel in all directions. When this scattered light meets a horizontal surface, like a road or water, a large portion of the light is reflected with horizontal polarization. This horizontally-polarized light is seen as white glare, and masks light that is useful to the human eye, reducing visibility. By using a sheet of vertical polarizing material, the horizontally-polarized component can be significantly attenuated, reducing the overall light level reaching the eye. This improves contrast, and thus perception of the scene. Manufacturing techniques
Polaroid Eyewear uses press-polishing to manufacture their polarized lenses. Press-polishing preserves polarizing capability. It also allows Polaroid Eyewear to produce lenses that are thicker at the center and tapered towards the edges Greater degrees of curvature in polarized lenses for 2-, 6-, and 8-base frames and 6-base masks, plus toric lenses, are possible
CAMPAIN IMAGES :
Ray-Ban Colorize Campaign
[->42]
[->43]
Ray-Ban Colorize Campaign
Agency: Cutwater
Photographer: Thomas Rusch
Director: Psyop
Art Director: d.kele
Copywriter: Noah Phillips
BRAND IMAGES :
Sunglasses are now a must-have commodity for all age groups of people starting from tiny tots and exuberant youth to responsible middle-aged adults and retiring old citizens. Thanks to the phenomenon of global warming and some other climatic changes, the world is becoming hotter and hotter day by day. As a result, harmful sun rays and other chemical substances in the atmosphere have an adverse impact on your eyes. To deal with this crisis,
Ray Ban sunglasses offer some innovative and breakthrough products that have taken the fashion world by storm Ray Ban sunglasses have a special coating that prevents moisture and grease from sticking to the lense. They are ideal for sportspersons as well as water loving people on the beach. Ray Bans are also designed to withstand serious impacts.
The uniqueness of Ray Bans lies in their suitability and adaptability to various extreme conditions like extremely cold climate of high altitudes, sultry conditions of deserts and dusty metropolitan roads. Ray Ban sunglasses are created with outdoor environmental factors in mind: high levels of light and probability of impact. When engaging in Skiing, snowboarding, mountain biking and hiking, Ray Ban sun glasses meet the mandatory demands in eyewear such as shock resistance, anti-scratch, anti-fog, polarized lenses and flexibility in the frames. For minimum glare Ray Ban's sunglasses can not be beat. You choose your lens color that will ultimately improve depth perceptions and clarity in the outdoors. Its products lead the industry standards in creating optical protection wear for world-class athletes. That same optimum expectation is produced for the rest of us who are active in the great outdoors. Celebrities from around the world, especially film personalities from Hollywood have been strong advocates of Ray Bans.
MEDIA RESEARCH AND PLANING :
[->0] – http://www.prada.com/
[->1] – http://www.gucci.com/
[->2] – http://www.polaroideyewear.com/
[->3] – http://en.wikipedia.org/wiki/Motocross
[->4] – http://en.wikipedia.org/wiki/Motorcycle_handlebar
[->5] – http://en.wikipedia.org/wiki/Goggles
[->6] – http://en.wikipedia.org/wiki/Luxottica
[->7] – http://en.wikipedia.org/wiki/Fox_Racing
[->8] – http://en.wikipedia.org/wiki/Oliver_Peoples
[->9] – http://en.wikipedia.org/wiki/Luxottica_Group
[->10] – http://en.wikipedia.org/wiki/Ray-Ban
[->11] – http://en.wikipedia.org/wiki/Persol
[->12] –
http://en.wikipedia.org/wiki/2010_Copiap%C3%B3_mining_accident#Rescue_.E2.80.93_Operaci.C3.B3n_San_Lorenzo [->13] – http://en.wikipedia.org/wiki/2010_Copiap%C3%B3_mining_accident [->14] – http://en.wikipedia.org/wiki/Milan
[->15] – http://en.wikipedia.org/wiki/Miuccia_Prada
[->16] – http://en.wikipedia.org/wiki/Florence,_Italy
[->17] – http://en.wikipedia.org/wiki/Madrid
[->18] – http://en.wikipedia.org/wiki/Louis_Vuitton
[->19] – http://en.wikipedia.org/wiki/High_fashion
[->20] – http://en.wikipedia.org/wiki/Miu_Miu
[->21] – http://en.wikipedia.org/wiki/Council_of_Fashion_Designers_of_America [->22] – http://en.wikipedia.org/wiki/File:Prada_storefront_724_Fifth_ave_jeh.jpg [->23] – http://en.wikipedia.org/wiki/Manhattan
[->24] – http://en.wikipedia.org/wiki/Wall_Street_Journal
[->25] – http://en.wikipedia.org/wiki/Gucci_group
[->26] – http://en.wikipedia.org/wiki/LVMH
[->27] – http://en.wikipedia.org/wiki/Bernard_Arnault
[->28] – http://en.wikipedia.org/wiki/Christian_Dior_SA
[->29] – http://en.wikipedia.org/wiki/Givenchy
[->30] – http://en.wikipedia.org/wiki/Fran%C3%A7ois_Pinault
[->31] – http://en.wikipedia.org/wiki/Helmut_Lang_(artist)
[->32] – http://en.wikipedia.org/wiki/Fendi
[->33] – http://en.wikipedia.org/wiki/Azzedine_Alaia
[->34] – http://en.wikipedia.org/wiki/Helmut_Lang_(fashion_brand) [->35] – http://en.wikipedia.org/wiki/Jil_Sander
[->36] – http://en.wikipedia.org/wiki/Carrefour
[->37] – http://en.wikipedia.org/wiki/Equinox
[->38] – http://en.wikipedia.org/wiki/Fortune_(magazine)
[->39] – http://en.wikipedia.org/wiki/File:Str%C3%B8get_-_Gucci_shop_IM8165_C.JPG [->40] – http://en.wikipedia.org/wiki/Tom_Ford
[->41] – http://en.wikipedia.org/wiki/Frida_Giannini
Related Topics