Promote Professional Development Reflective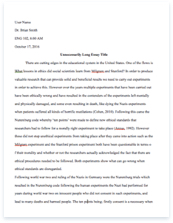 The whole doc is available only for registered users
Pages: 7
Word count: 1630
Category: Skills
A limited time offer! Get a custom sample essay written according to your requirements urgent 3h delivery guaranteed
Order Now
This essay will consider the importance of professional development, the sources of learning, styles of learning and barriers to continual development. Continual development is the key to the maintenance of standards and the promotion of high quality care, alongside job satisfaction and career progressions as supported by government and regulatory bodies (RCN 2007, Department of Health (DoH) 2004 and 2007) . As Kirwin et al (2012) state there are numerous benefits of continual personal development.. The most obvious and important benefits are to the residents whom we care for and ensures quality, effective care is delivered. Other benefits stated by Kirwin et al (2012) include staff related aspects for example increased job satisfaction, increased self-awareness, and potential for career development. Undertaking professional development may also bring different groups of professionals together and improve joint working. Kirwin et al (2012) describe research that has shown that professional development may prevent burn out and stress however, asking staff to add training to their busy lives may cause extra burdens and stress in themselves and this needs to be monitored.
Some staff may be reluctant to attend training due to lack of facility with language and illiteracy and may feel embarrassed and wish not to have other staff aware of their predicament. Staff may believe that they already know everything pertaining to a specific area of training, described as unconscious competence, this we will consider this aspect later. Although the benefits of continuous learning are clear one of the key barriers for homes is cost. Not only in staff time but also in the acquisition and provision of high quality training material. I would argue that working for a large organisation negates this issue however staff in in other organisations may not be afforded the same opportunities. Having considered the benefits of professional development, the principles behind learning for adults need to be considered. Research has shown that adults learn in a mixture of ways. These different principles relate to adults learning through their work, their motivations and willingness to learn and their experience of learning.
For example when considering purely personal factors, adults motivation is important and is related to the individuals own perception of the importance, use and relatedness of the training being undertaken. There are a number of models to promote learning which relate to the care sector, these models are based on the variety of theories and principles of adult learning. The models incorporate the principles, mentioned previously, in a variety of ways to develop strategies for development and learning. Through applying these models improvements can be obtained in both the quality of care provided and the enhanced satisfaction for staff their jobs. Whilst it could become confusing to try and incorporate all of the models I believe there are some key areas around promoting learning from all the models that can be incorporated into each home, and that would drive improvements. Many of the models (for example Kolb (1984) ) presented are based on a 'feedback loop' approach – that is do, learn, re-apply the experiences you have had.
This is based on the principles of practical learning and then reflection. Kolb (1984) in his model proposes that in order to learn effectively adults progress through a cycle. The model begins with the individual have experience a new or different skill for example, the person then reflects on this experience, what they learnt, what was the purpose, what was the use, was it effective, did it promote better practice etc. By undertaking this reflection the individual is then able to make links with other experiences they have had previously and from there be able to draw conclusions. The final step is to experiment with the conclusion and apply the new learning. Kolb (1984) makes the point that to achieve learning the individual must go through each of the steps. Therefore to learn individuals must experience, reflect, conclude and apply conclusions /changes to practice. However in a care home setting the consequences of learning through experimentation and error can have grave consequences and so we need to be careful in how we promote and apply these methods.
For example, we can't ask staff to 'try out' different methods of dealing with residents that could impact their physical and mental wellbeing, we can only use experimentation for learning in areas where at worst there is no drop of current levels of care and service, but that have some potential upside to them. Honey and Mumford (1982) developed a model with four distinct learning styles related to adults, which they describe as activists, reflectors, theorists and pragmatists. These are related to the feedback loop models. Honey and Mumford (1982) state that people with different styles will be more comfortable in different parts of the cycle and it may therefore be difficult for some people to complete the cycle to learn. For example activists enjoy 'doing' and are keen and enthusiastic but once the practical activity stops they tend to get bored and move on to the next activity. Therefore, they fail to complete the reflective cycle and complete learning. It is important therefore when proposing training for staff that these varied styles along with the feedback cycle need to be considered in order for each individual to derive as much learning and benefit as possible. This may involve incorporating aspects of 'doing' ie practical demonstration, written information and the use of more visual aspects ie DVD, posters etc.
Other useful sources for staff may be through e-learning as this can be visual, written, sound and taken at their own pace, however there is no practical element within this source. In terms of regulatory driven development, the learning styles are important. However, there will be occasions where staff need to attain a defined level of skill and accommodation for learning style may be difficult to implement. For example, in medication, we cannot accept a learning attitude from staff that means they make frequent errors on the job whilst learning the right thing to do. This means that learning around critical skills we have to ensure we understand the legal requirements and that staff are formally assessed. Where skill levels are below expectation we need to apply methods to encourage staff, but at the same time make it clear they have to work through the requisite material and demonstrate in practice they have learned and improved skills. An essential component in preventing staff from coming identifying their own learning needs is the theory surrounding cognitive dissonance devised by Festinger (1957) as described by Kirwin et al (2012).
Festinger (1957) described four steps or stages in his model from 'unconscious incompetence' through to 'unconscious competence'. Festinger (1957) described the third stage 'conscious competence' as the safest stage to be in. This can be explained through the example of nursing staff, who have achieved a formal qualification, and fall into the trap of 'unconscious competence'. They will be extremely familiar with the task at hand; there is then the risk that they will take 'short cuts' or fall into bad habits. As this stage is unconscious the practitioner will not realise that they are practicing poorly. They may slip back into incompetence as described by Festinger (1957). Often this type of lack of awareness will be highlighted through best practice updates and teaching. 'Conscious competence' as described in the model is when the nurse will still be questioning practice and is aware of how they are practicing, ensuring continuous reflection on and in practice. This means we need to be vigilant not only with others, but also around how we maintain learning and skills ourselves. We should also not forget that it is not just nursing areas that need skills maintenance, for example kitchen hygiene is another critical area that all homes need to ensure is being managed effectively by staff with the right formal qualifications and day to day behaviours.
It can be argued that most staff within a care home tend to rely on 'intuitive learning' and very often do not reflect on the outcomes of their decisions, nor do we find a very strong approach to 'prospective' learning through creation of scenarios and working through what they know and don't know to manage a successful outcome. To encourage more thoughtful approaches we typically apply a number of methods, including, Team meetings including daily handover, where we review current and impending issues, discuss how best to deal with them, and communicate past learning's across the team. One to ones with team members, historically these have focused on 'errors' and avoiding them in future. However clinical supervision and appraisals are used to identify training issues and staff career aspirations and are therefore more of a coaching exercises to develop skills and perspectives on learning.
Interventions, where a particularly significantly event has occurred with an actual or potential negative impact on the home. These are typically similar to an 'after action review' where we ask: What did we set out to do? What actually happened? What did we learn? In conclusion, continuous learning and development is not only important for residents but also for the staff themselves. However, adults do not all learn the same way nor do they have the same motivations, styles, or ability. When devising or using any learning opportunity we must consider all the aspects mentioned in this essay: learning styles, models of learning, sources of learning and any barriers that may be encountered. To incentivise staff we need to show that additional learning is essential to them being seen as competent in their existing job, provide opportunities for learning within work, use external sources as well as internal for training and open up future opportunities for promotion and personal growth.
Related Topics