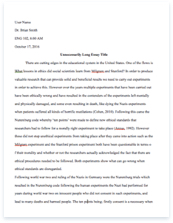 The whole doc is available only for registered users
Pages: 2
Word count: 384
Category: Skills
A limited time offer! Get a custom sample essay written according to your requirements urgent 3h delivery guaranteed
Order Now
"Productive skills" is the term for speaking and writing, skills where students actually have to produce language themselves. Although the productive skills of writing and speaking are different in many ways, we can still provide a basic model for teaching and organizing them.
I. A basic methodological model for teaching productive skills A key factor in the success of productive-skill task is the way teachers organize them and how they respond to the students' work. Here we set down a basic methodological model for the teaching of productive skills.
1. Lead-in stage:
Teachers engage students with the topic. Teachers can ask them what they know about the certain subject. Ex: we ask them what experience they have of tourism if we are going to have a tourism debate. Teachers might get students think about the kind of conversation that usually takes place when people check in if we are going to role-play checking at an airport.
2. Set the task
In this stage, we explain exactly what students are going to do. We may need to demonstrate the activity in some way. Ex: if we want students to work in pairs, we can be one of a public pair ourselves so that everyone in class sees the procedure in action and they know how the activity works. We might get the students to repeat the task instructions back to us. We will also make sure that students are given all the information they need to complete the tasks.
3. Monitor the task:
Once students have started, we will monitor the task. We can go round the class, listen to students working and help them where they have difficulties. With writing tasks, we can respond to the student's work and point them in new directions.
4. Task feedback:
When the activity has finished, we give task feedback. This is where we may help students to see how well they have done. We will respond to the content of the task and show positive aspects of what they have achieved. Finally, we may move on from the task with a task-related follow-up. 5. Task-related follow-up:
As we know that, repetition has always played a part in language learning. In this stage, we may re-set the task and go through the sequence again.
Related Topics