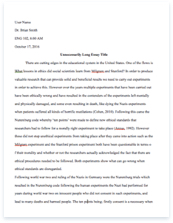 The whole doc is available only for registered users
A limited time offer! Get a custom sample essay written according to your requirements urgent 3h delivery guaranteed
Order Now
Procter & Gamble Co., also known as P&G, is an American multinational consumer goods company headquartered in downtown Cincinnati, Ohio, United States, founded by William Procter and James Gamble, both from the United Kingdom. Its products include pet foods, cleaning agents, and personal care products.
William Procter, a candle maker, and James Gamble, a soap maker, both born in the United Kingdom of Great Britain and Ireland, emigrated from England and Ireland respectively. They settled in Cincinnati initially and met when they married sisters, Olivia and Elizabeth Norris.[5] Alexander Norris, their father-in-law, called a meeting in which he persuaded his new sons-in-law to become business partners. On October 31, 1837, as a result of the suggestion, Procter & Gamble was created.
A.G. Lafley, the company's chairman, president and CEO said the future P&G would be "a much simpler, much less complex company of leading brands that's easier to manage and operate."
P&G remains a highly selective employer as less than 1% of all applicants are hired annually.
The 4 P's of the Marketing Mix
Product – The products or services offered to your customer: Their physical attributes what they do, how they differ from your competitors and what benefits they provide. Price – How you price your product or service so that your price remains competitive but allows you to make a good profit. Place – Where your business sells its products or services and how it gets those products or services to your customers. Promotion – The methods used to communicate the features and benefits of your products or services to your target costumers
4 P's of the Marketing Mix with reference to P&G
Product:
P&G Manufacture's products in following categories.
Beauty and Grooming Brands
Products in this category include Anna Sui, Fekkal, Naomi Campbell, Safeguard, Fusion, Natural instinct, Nice and Easy Gillette, Olay, Puma , Pert, Zest, Cover girl, Dunhill fragrances, Herbal essences etc ( Dyer, Frederick & Rowena ,2004).
Health and Well Being Brands
Products in this brands category include Align, Always, Scope, Oral-B, Crest, Pur, and Vicks etc.
Household care Brands
Brands in this category are Ace, Charmin, Ariel Downy, Gain, Tide, Lenor, Tempo, Fairy and many more. All these products are produced with greater variety in between them . For Instance, Safeguard which is soap has soaps of difference varieties like safeguard white and safeguard pink,P&G manufactured products are popular for their excellent packaging and design, features and strong brand name.
Price:
In 1990's era, P&G incorporated value pricing strategy. The company adopted this strategy by cutting by cutting its coupon ,production and logistical cost by effectively increasing efficiency and it increased its advertising by 20%
Within the period of six years this strategy resulted in higher brand loyalty and stronger brand image
The strategy of P&G was quite opposite to that of competitors and marketing practices on that time but resulted in greater success. Now days P&G has the most effective pricing of its brands and customer loyalty is as enough that they are willing to pay extra for company's brands.
P&G gives discount offers on its different products time to time but not frequently as it experienced in 1990s that coupon and discount only decreases customers brands loyalty Example for this point???
P&G maintains a special website, which gives updates to its costumers regarding the offers and discounts it provides. https://www.pgpro.com/offers/
Procter & Gamble Co. is waging one of the most aggressive market-share wars in years, cutting prices, accelerating product launches and spending more on advertising in an effort to win over shoppers slowly reawakening from their recession-induced coma.
Place: need some more information about where the products are available in market , what kind of stores ??
P&G products are advertising. Companies have to do huge advertisings to sell their products to the consumers. EXAMPLe It was the first company to advertise nationally direct to consumers (in 1880) and it literally created the concept of "soap opera" by sponsoring radio and television dramas targeting women.
DHL courier is a service provider to the company through which it ensure its logistical efficiency
Company has manufacturing and distribution networks in all major countries where it runs its runs its operations like China, USA, UK and India.
P&G's unique organizational structure offers the global scale benefits of an international company and the local focus to be relevant for consumers in roughly 180 countries where our brands are sold.
Promotion: this point requires specific marketing strategies that the company follows and the ways they advertise their productS
This era is an era of advertising. Companies have to do huge advertisings to sell products to the consumers.
P&G has an effective promotions strategy with an advertising budget of approximately 8.68 billion dollar in 2009 which makes it world's numbers one advertiser ( Michelson, Barbara and David 2005)
Advertising initiatives taken by P&G to establish Tide as market leader.
P&G is mostly known for its mobile ad campaigns that focus on branding for specific products. None of the campaigns to date have been really engaging or a great example of building loyalty.
SWOT ANALAYSIS
A SWOT analysis is a structured planning method used to evaluate the strengths, weaknesses, opportunities and threats involved in a project or in a business venture.
A SWOT analysis can be carried out for a product, place, industry or person. It involves specifying the objective of the business venture or project and identifying the internal and external factors that are favorable and unfavorable to achieve that objective.
Parent Company
Procter and Gamble (P&G)
Category
Consumer Products
Sector
FMCG
Tagline/ Slogan
Touching lives improving life
USP
One of the oldest and most stable consumer products company spread over 180 countries
Strength:
P&G has over 300 brands globally which are available in over 180 countries Over 125,000 people are employed in P&G globally
It has around 24 brands which have annual sales over a billion dollars Its brand has a high recall, high visibility due to excellent marketing and advertising P&G has operations in over 80 countries
P&G brand has also contributed as sponsors in major sporting and entertainment events
Weakness: need more specific weaknesses.
Fake products sold under the name of their brands. Examples for this point n 1998, a clothes manufacturer from Shantou city in Guangdong successfully registered the two Chinese characters that spell Baojie – pronounced the same as P&G's Chinese name – as its trademark. In the early 1990s, the Internet domain names of some of P&G's brands – such as safeguard.com.cn, tide.com.cn – were unlawfully registered by domestic companies.
Its products have stiff competition from big domestic players and international brands
The company's business does not benefit substantially from pickups in the economy, due to the necessity label that is given to the majority of P&G's products
The company's products are already available in nearly every country in the world, so there is not much room left to grow for the company, so P&G must rely on growing populations
The stock carries a price to earnings ratio of 22.66, making the stock appear extremely pricy as the company only possesses single digit growth
The company faces incredible amounts of competition in all the sectors it operates in.
Opportunities:
Tap rural markets and increase penetration in urban areas
Mergers and acquisitions to strengthen the brand. More elaboration on this point Increasing purchasing power of people thereby increasing demand
Threats: need more specific threats to the company
Intense and increasing competition amongst other FMCG companies. Fullform of FMCG FAST MOVING CONSUMER GOODS FDI in retail thereby allowing international brands. need Little elaboration on this point.P&G will be investing in setting up one of our manufacturing facilities in Hyderabad, in keeping with our purpose of touching and improving the lives of consumers, in more parts of India and more completely," P&G India Associate Director (Product Supply), Mr Madhav Rao, told PTI. Competition from unbranded and local products. Example
Boston Matrix
The Boston Matrix is a more informal marketing tool used for product portfolio analysis and management, developed by the Boston Consulting Group in the early 1970s. It considers the degree of market share and market growth and helps identify where best to use resources to maximize profit from a product management perspective
Related Topics