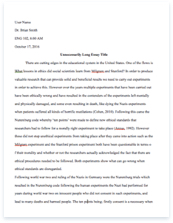 The whole doc is available only for registered users
Pages: 5
Word count: 1012
Category: Service
A limited time offer! Get a custom sample essay written according to your requirements urgent 3h delivery guaranteed
Order Now
A service guarantee is a statement that clarifies to the customers the quality of service that they should expect, and what the restaurant or hotel will do in future so as to rectify the situation if the services fails to meet the customer's expectation. The guarantee has several impacts on the management services, as they clearly states the level at which the service will be delivered to the customers and indicates the cost that hotels or restaurants will bear if they fail to do so.
Some of these effects include increasing customer's satisfaction and retention, serving as a competitive advantage, setting service delivery standards for both customers and employees, serving as a competitive advantage, and learning from failure of services (Thomson 2002 pp 15-17). The following are the main types of service guarantee: unconditional guarantee, specific guarantee, satisfaction guarantee, internal and implicit guarantee.
A specific guarantee shows a strong commitment on specific performance attributes such as price or the quality of food. Specific guarantee gives customers a chance to evaluate the quality of services through disconfirming attributes performance expectation. From the perspective of hotel or restaurant management, a specific guarantee serves both as a measure of performance and as a benchmark that guide the hotel or restaurant decision making process and employee efforts.
Unconditional guarantee pledges performance on all service aspects and in a form that is pure, it promises a complete customer satisfaction at a minimum or no cost problems resolution for the payout. Unconditional guarantees calls for a different hotel/restaurant approach because variables that determine customer's satisfaction e. g. cognitive and effects evaluations of performance attributes cannot be controlled by the hotel/restaurant.
To implement unconditional guarantees, hotels/restaurants have to focus their efforts on managing customer interaction rather than on a specific service attributes. Implicit guarantee refers to an unspoken or unwritten guarantee that fosters understanding between hotel/restaurants and its customers. Customers conquer that an implicit guarantee is in a place when a hotel/restaurant as s good reputation for the quality of their service. The main focus for implicit guarantee is to satisfy customers.
According to Wirtz et al, customers usually rely heavily on explicit hotel/restaurant promises rather than on implicit cues whenever they are making decision. An internal guarantee refers to the commitment or promise by a hotel/restaurant to another to deliver its services in a certain manner or else incur a monetary penalty (Clark et al 2005 p 8 -10 ) A good service guarantee should have the following characteristic: it should be unconditional, it should be easy to understand, it should be easy to invoke, and it should be credible and easy to collect (Benson et al 1999 p 15)
Discussion The service guarantee can be reinforced by the management and the employees. Whenever they are drafting there business plan the management should ensure that the include service guarantee in their plan. Employees can reinforce service guarantee whenever they are motivated. This is because employees always work at their best whenever they are motivated; working at their best includes providing quality services to the customers and helping the hotel to achieve its business mission and vision (Bart et al 2003 pp. 1)
Service guarantee are used by hotels and other companies: in eliminating the perceived risk of customers, in reinforcing the service promise, in enhancing immediate customers feedback, identifying points that fail in the hotel, communicating service standards to customers and employees, increasing customer satisfaction, developing a service oriented culture and lastly in communicating the hotel's commitment to the consistent quality of service that they are offering (Williamson 2001).
Hotels/ restaurants uses leverage to generate a greater income returns on the assets that they have invested on their business. However, using leverage does not guarantee a hotel/restaurant success and the possibility of losses are enhanced whenever the leverage position is higher. For hotels/ restaurants there are two main type of leverage these are: operating leverage and marketing leverage. Operating leverage usually relates to the outcome of combining variable costs and fixed costs.
To be specific, the ratio of variable costs and fixed cost that a hotel/restaurant uses in determining the cost of operating leverage employed. A hotel that has a greater ratio of fixed cost to variable cost is said to be employing more operating leverage. If a hotel's fixed cost is smaller than the variable costs, the hotel is said to be employing a less operating leverage. The way that hotels make their sales also plays a pivotal role in determining how much leverage it uses.
A hotel with a high margin and few sales is referred to as a highly leveraged while a hotel with a lower margin and a high volume of sales is referred to as a less leveraged. A high operating leverage implies that a hotel is making few sales at a very high margin. This can bring a significant risk in the event that a hotel forecast its future sales incorrectly. Marketing leverage refers to the ability of a hotel to control and generate maximum profit from no cost or low cost marketing methods (Gianna et al 2006 pp. 26 -36)
Service guarantee should be used by consumers whenever they want a reliable source of information that shows them the various specifications of the services that they should expect from a hotel. For a hotel, service guarantee helps them to identify and rectify the mistakes in their services. The business should take advantage of the service guarantee by improving on the mistakes that they have identified. If this is done, they will most likely improve the quality of their services, this will translate into increase in profitability (Berry et al 2008 pp 12).
Conclusions While service guarantee might be perceived to be an advertising strategy, it can also significantly shape the quality strategy of a hotel/restaurant. A service guarantee can also exert a positive impact on the employee's vision and motivation and thus increasing customer satisfaction and the quality of service. Service guarantee also has the ability of providing the impetus for a hotel to focus its operations on the improving the quality of their services through learning from the failure of their services.
Related Topics