Empowerment in nursing practice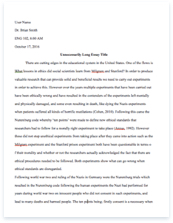 The whole doc is available only for registered users
A limited time offer! Get a custom sample essay written according to your requirements urgent 3h delivery guaranteed
Order Now
The purpose of the assignment is to explore the principles of empowerment in nursing practice. This essay will discuss the definitions of health promotion and empowerment, and how the two are interlinked. I will also be talking about my artefact and which health promotion models have been used to enable the production of my artefact, together with the reason behind my design. The main topic within this essay focuses on testicular cancer awareness because it is widely believed to be on the increase, and psychologically this is a difficult subject to discuss with men; this issue will also be addressed.
My clothing tag booklet is designed to increase testicular cancer awareness, provide information on self examination and stress the importance of early detection. Testicular cancer remains one of the leading cancers in young men ages 15- 35 years (Cancer Research UK 2003). Since the late 1970s incidence rates have doubled, however there is no evidence to suggest the cause behind this increase. (Orchid Cancer Appeal 2005).
It is estimated that 1 in 210 men in the UK will develop this form of cancer by the time they are 50. Orchid cancer appeal 2005). My artefact will therefore be designed to target young men between the age of 15-35. Research suggests that a large percentage of men are unaware of the risk of this disease and only 3% regularly check themselves Wardle (1994 p. 338). Webb and Holmes have stated 'for successful early detection plans need to be implemented, there needs to be more education about self examination and awareness of the disease'.
My concept is for the artefact to be distributed with all major brands of boxer shorts sold in shops, however to promote this artefact it would be distributed in fresher weeks at universities. Cook, R (2000:48) states that this method of distribution is a very beneficial one, as many men are easily embarrassed by this subject and the artefact could help overcome this barrier, as they don't need to ask the information, it is easily accessible. Health promotion is used to raise awareness and educate individuals about the necessity to change their lifestyles.
The World Health Organisation (1986) defines health promotion "as the health and well being of the whole population rather than a specific disease, and it enables people to take control over their own health to help to improve it," whilst Naidoo and Willis (2001) focuses on the individual taking more control and becoming more aware of heath issues that are relevant to themselves and their community. The similarities of these health definitions can be seen as providing information to allow the person to make the necessary choices to improve their lives.
Naidoo and Willis inform the reader about educating the individual to make choices whilst the World Health Organisation concentrates on empowering the nation to live a healthier lifestyle. In 1986 the Ottawa Charter was published. Its aims were to empower people to have more control over all aspects of their lives that affect their welfare, and it consists of five actions (see appendix 1). The main aim of the artefact is to incorporate the principles of empowering people to change their behaviour and attitude toward their health.
Health promotions are an important aspect in the health sector; it encourages individuals to make the right choices as long as they have the capacity to do so. Empowerment is an aspect to health promotion which is used to enable people to decide on the appropriate choices to their health once all information is given. The link between health promotion and empowerment is defined by Nutbeam (1998) as 'a process of increasing the capacity of individuals to make choices'. The nurse plays an important role in health promotion.
They aim to promote self esteem and autonomy amongst clients, to provide accurate and appropriate information that flows between members of public. Their main roles are to educate the patient and to provide preventative measurement. The Royal College of Nursing (RCN 2003) describes that the purpose of nursing is to 'promote health, healing, growth and development and prevent disease, injury, illness and disability'. Health promotion models are essential to indentify pathways to tackle health issues. Ewles and Simnett (2000) state that there are five approaches to health promotion (appendix 2)
Naidoo and Willis (2009) argue that "Each approach has different objectives like to prevent disease, to ensure that people are well informed and able to make health choices. To enable people the skills and confidence to take control of their health and to change policies and environment in order to facilitate healthy choices" My models for my artefact are based on Tannahill and Ewles and Simnett models. Tannahill model consists of three overlapping spheres (see appendix 3) and seven sub domains. My artifact will focus on positive health education.
This consists of health education aiming at changing the behaviour of the individual and to help individuals to develop a positive health attribute. For example teaching an individual health related life skills. The artifact is also based on the prevention side; it aims to teach preventative measures to an individual. However this is a secondary prevention approach, because testicular cancer can not be prevented by being detected in its early stages (Ewles and Simnett 2000 b). Secondary prevention is used to reduce the risk of disease and increase the success rates through early detection.
As mentioned earlier the Ewles and Simnett approach consists of five approaches, I have chosen the educational approach for my artefact. The purpose of the educational approach is to provide information and the skills to help people make an informed choice about their health. As nurses we are in the position of providing health education to patients. They aim to educate patients the importance of prevention techniques such as healthy eating, affects of smoking, the importance of self examination, so they can detect any abnormalities and get treatment quicker.
The educational approach is based on the relationship between knowledge and behaviour in that by increasing knowledge there will be a change in attitude which can lead to a change in behaviour. This is so the individual can make an "informed choice on their health" (Ewles and Simnett 2000c p. 44). My clothes tag booklet will be based on this approach to empower my target group to change their attitude about testicular self examination (TSE) and to examine themselves regularly, appropriately and react if any changes are found.
The artefact is based on men aged 15-35 years of age. Cancer Research UK (2003) states that incidence rates are increasing. In 1997 the department of health and social services started too focus on reducing these rates by early diagnosis screening and to increase the community awareness of the disease. A report by Baker (2002) explains that men are reluctant users of primary care services, making little use of preventative services and often presenting late in the course of an illness. This is why male's success rates of cancer are lower than females.
Therefore it is important to empower the target population about testicular cancer and self examination. It is important for men of all ages to regularly check themselves for testicular changes, however only a small percentage of men regularly check themselves. This is either because they do not know how to correctly examine themselves, or they are too embarrassed to do so. There is also the possibility that they do not have the physical ability to examine themselves. TSE is a good approach to prevention; the information is straight forward and put into practice with the right approach.
This essay shows an alternative way to empower men to perform TSE based on this evidence. Males tend to get embarrassed around this subject, which makes health promotion a lot harder. Butler (1999) has found that building a good rapport with the patient can help men feel less embarrassed. For my clothes tag booklet to be effective to my target population access to this information needs to be discreet and easily readable, this is why my idea is to hand the boxer shorts out for free in fresher week.
Men are more likely to look at the guide in the privacy of their bedrooms or share it with their partners. It would also be available for nurses to hand out to patients of any ages. The booklet will contain basic information about testicular cancer and how to perform TSE. The design of my artefact is to keep it simple to promote TSE in a simplistic way. Plain language has been used to make it easy to read. I have decided to use the slogan "look after your testes" with a picture of golden balls.
The reason I have chosen golden balls is because it is eye catching and bright. The term itself is borrowed from mass media and a game show known as "Golden Balls". Due to this diagram being in the media it could draw people's attention, then the slogan is used to promote testicular awareness and tell people what the topic is about. A diagram of the TSE procedure has been added to help the individual to visually see how to perform the procedure correctly and also written text has been added with step by step information.
Hubley and Copeman (2008 p. 67) explains that the use "of diagrams can be misunderstood, this can happen when people from one culture see printed material that is intended for those from another culture". Following the National Health Services (NHS) toolkit guidelines I have used the font size of 12 due to it being easy to read, key words are in blue bold text to provide empathise. Blue is commonly used in the NHS guidelines and doesn't fade quickly. Men tend to prefer this colour and blue can be described as a calming colour (www. precisionintermedia. com 2008).
Dyslexic people find it hard to read writing against a pure white background, I have accommodated this by producing my leaflet on cream card, and this is aimed to enable people of all disabilities to easily read the leaflet (Hubley and Copeman 2008b). The leaflet has given direction to people on how to obtain further information in the hope that this will allow the reader to take action on what they have read. The Department of Health (2003) stated that leaflets should be short, to the point and that colour should be kept simple, because people could lose interest quickly.
Using a basic style of font, such as Arial, is recommended in the NHS toolkit guidelines. To address any discrimination for people with learning disability this clearly gives accessible information for this group of people. The booklet is attached to a pair of boxer shorts that is available in any size and can be found in shops or from the nurse after the promotional week. "Research has shown that the use of clothing items can be personal and be used to cement attitudes and commitment to ideas" (Egger Et al 2005 p. 114).
I decided to use the idea as it is discreet as well as a fun way to promoted TSE, and hopefully men will take more notice of it. The use of boxer shorts could make a difference in promoting awareness. The use of leaflets in health promotion is a useful way of providing information; however it has limits of not being able to provide a lot of information and they are easily lost and not very durable (Ewles and Simnett 2003d p. 206). My artefact could be improved by making a design in Braille for people who have visually impairment.
As ethnic minorities now make up 9% of the UK population (Census, 2001), the booklet would also be made available in different languages and the use of different culture diagrams would need to be used to avoid bias. It could also be made into a female friendly copy as a male's partner is vital in assisting in detecting this disease. This booklet could be produced in a larger form and found in doctor's surgeries or leaflet stands or in men magazines. The more places available the more likely it would be taken notice of.
Leaflets are not the best form of promotion health; however a study carried out by the British Medical Journal (1997) stated that people found leaflets that were provided by post useful, and this will help males overcome any issues they may have with embarrassment. In summary the use of the two health promotion models have worked well to help produce a self awareness leaflet to promoted testicular cancer. The artefact was aimed to be a fun way of promoting a serious disease, to enable men to discreetly access relevant information.
It would, however, be hard to measure the effectiveness of this leaflet. The only way it could be measured is by monitoring the volume of males contacting their local doctor or NHS service seeking more advice on this subject and presenting the early stages instead of later ones. My goal of changing the target populations behaviour and educate them about the importance of TSE was hopefully achieved. I have learned the importance of empowerment and health promotion, and how a nurse uses these health aspects to improve an individual's health.
Related Topics