Character Sketch on Creon in Jean Anouilh's version of Antigone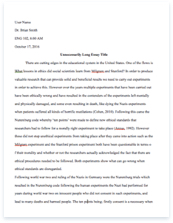 The whole doc is available only for registered users
A limited time offer! Get a custom sample essay written according to your requirements urgent 3h delivery guaranteed
Order Now
Jean anouilh's "modern" version of Antigone is an adaptation of the version written by Sophocles for the Athenian theatre. Anouilh's play was first performed in Paris in 1944 during the Nazi occupation of France. This performance was permitted and encouraged by the Germans because the ideas expressed by Creon, the king of thebes, were thought positive by the local Nazi governants. Anouilh's version of the play differs from Sophocles's one in that the French author adapted the play by rewriting most of the speeches between the Characters.
This adaptation has made the two main characters: Creon and Antigone, somewhat different than what they were originally. In Sophocle's version Creon lacked some more emotional speeches which were then included by Anouilh; the additions made Creon more real as a human being. The King Creon of the later version is a character, which doesn't have a definite personality; he presents various different shades, which sometimes are in contrast with each other.
These contrasts in his personality make Creon a more interesting character shaping his as suspicious, confident of himself and his power, loyal to his job and practical. The most evident contrast occurs between Creon's loyalty to the state and his practical mentality. This occurs because of the quantity and quality of speeches on the duty towards the law and the state made by Creon in his effort to dissuade Antigone in contrast with his meditated actions in order to preserve his interests.
Surely the most important and most picturesque monologue regarding Creon's conception of duty to the state is the description of a naval scene of despair where Creon impersonates a sailor who "agrees to captain the ship" during a storm when the boat had "sprung a hundred leaks, was loaded to the water line with crime, ignorance, poverty" and "shouts an order, and if one man refuses to obey, he shoots straight into the mob. " Creon states his innocence in the treatment of polynices and its need by explaining that the dead person "has no name.
And you, have no name, either. Nothing has a name – except the ship, and the storm". This great imagery demonstrates how seriously Creon accepts the task and how necessary his edict was to maintain the integrity of the weak Theban government. Of even greater importance is the behaviour adopted by Creon before his departure form stage when, after the death of Antigone, Haemon and Euridice, he decides to continue his life as a King for the good of Thebes and Thebans by just saying "Cabinet meeting.
Then we better go along it. To his page. When it comes to his own concern though, Creon seems to "forget" his well stated principles in favour of personal interests. In Antigone's case, Creon is determined to spare her life: "there is still a chance that I can save you; but only if you keep this to yourself and give up your crazy purpose. " because he wants her to marry his son Haemon and give him a child to make king. This behaviour by a king ideally is incorrect and in tolerable but, if thought in practical terms is is completely rational.
Creon's great self confidence and consciousness of power is initially very evident and seems to define his character. When the guards originally bring Antigone to the palace with the claim of her guilt, Creon is astonished by the idea of someone defying his orders. He thinks that Antigone disobeyed his orders because of her "special" status in the city, while if she were to be a "scullery maid" she would have had "no doubt about the seriousness of the edict" and she "would have known that it meant death and would have been satisfied to weep for her brother in the kitchen".
This speech demonstrates Creon's conviction in his authority over Thebes; he gives the impression of a powerful Monarch who is feared and respected by all. When he confronts Antigone though, his power and authority are useless in dissuading her from her intent. In the moment he declares he is "Afraid that if she insists upon it, he shall have to have her killed", his virtual power is blown to pieces because even though he is the mighty ruler of Thebes he can do nothing about the situation.
For someone that had initially shown such a consciousness of his power by statements as "who could have dared? , his great suspicion makes Creon a more difficult character to interpret. After receiving the report on the criminal burial of the body, Creon shows an obsession towards conspiration by imagining "A kid! I can imagine what he is like, their kid: a baby faced killer, creeping in the night with a toy shovel …. A free gift to their cause: the precious, innocent blood of a child on my hands. " This sense of persecution shows Creon as weaker than he projects himself to be and shows a fundamental insecurity which is then proved throughout the play in his failure to dominate over Antigone.
The various shades in Creon's character which arise from the contrasts in his personality turn out to make him an effective ruler who anyhow presents some flaws justifiable by his human nature. The most important and evident traits in Creon's character are surely his loyalty to his job, his self-confidence and consciousness of his power, his practical mind, suspicion and determination to reach his objectives. These qualities show up in Creon's most important speeches and so prove to be necessary for his role in society but useless in convincing the utterly different mentality of Antigone.
Creon's personality is not constant throughout the whole play (Anouilh succeeded in making him more human that in Sophocles by making him adapt), in the beginning he appears to us as a loyal and stubborn ruler which knows how to deal with his job and is determined to succeed. As the play evolves Creon's firm personality shatters in front of the absurd Antigone turning him into a despaired father who goes against all his principles to accomplish his interests. The ultimate transformation occurs in the final scene when the emotional and human Creon is forced to "forget" his sufferings to dedicate himself for the benefit of his country.
Related Topics