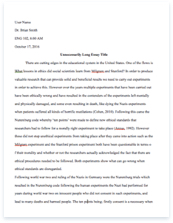 The whole doc is available only for registered users
Pages: 17
Word count: 4038
Category: Pregnancy
A limited time offer! Get a custom sample essay written according to your requirements urgent 3h delivery guaranteed
Order Now
INTRODUCTION- Obstetrics is largely preventive medicine , the age old concept that obstetrics is only antenatal, intranatal , and postnatal care, and is thus concerned mainly the technical skill, is now considered as a very narrow concept , and is being replace by the concept of community obstetrics which combines obstetrical concerns with concept of primary health care. India accounts for over 20% of the world's maternal death an incredibly high MMR which is unacceptable when compared to current indices elsewhere in Asia. Reduction in MMR by three quarters between 1990 and 2015 is one of the millennium development goals of United Nation . PREVENTIVE OBSTETRICS-
* PREVENTIVE – Preventive is the term used to prevention or slowing the course of an illness or diseases. * OBSTETRICS – The branch of medicine that deals with the care of women during pregnancy, child birth and puerperium period following delivery is known as obstetrics. * PRENTIVE OBSTETRICS – Preventive obstetrics is the term for prevention of the complication that may arise during antenatal, intranatal and postnatal period. OR
Preventive obstetrics is a art and science of preventing or managing the complications of pregnancy, labor and the puerperium. AIMS –
The aim of preventive obstetrics is to ensure that through pregnancy and puerperium, the mother will have good health and that every pregnancy may culminate in a healthy mother and a healthy baby. OBJECTIVES:
* To assess the current perspective of regional obstetrician on providing preventive health care. * To provide primary care .
FOOTNOTES- GHAI O. P. GUPTA PIYUSH ,'' TEXT TBOOK OF PREVENTIVE AND SOCIAL MEDICINE'', CBS PUBLICATION AND DISTRIBUTON, SECOND EDITION,PG NO.-351
PREVENTIVE CARE INCLUDE-
* Antenatal care
* Intra natal care
* Postnatal care
ANTENATAL AND PRENATAL CARE-
DEFINATION -The antenatal care is defined as systematic supervision (examination and advices) of a woman during pregnancy. it include- * Careful history and examination (general and obstetrical). * Advice given to the pregnant women.
OR
Antenatal care is the care of the women during pregnancy.
AIMS- The Primary aim of antenatal care is to achieve at the end of a pregnancy a healthy mother and a healthy baby, and others are- * To screen the 'high risk' cases and give them special attention. * To prevent or to detect and treat at the earliest any complications. * To ensure continued medical surveillance and prophylaxis. * To educate the mother about the physiology of pregnancy and labour by demonstrations, charts and diagrams (mother craft classes) so that fear is removed and psychology is improved. * To discuss with couple about the place, time and mode of delivery, provisionally and care of the newborn. * To motivate the couple about to the need of family planning and also appropriate advice to couple seeking medical termination of pregnancy. FOOTNOTES- PARK K. TEXTBOOK OF PREVENTIVE AND SOCIAL MEDICINE, BANARASIDAS PUBLICATION , 19TH
EDITION pg no.-417
OBJECTIVE –
The objectives of antenatal care are:
* To promote, protect and maintain the health of the mother during pregnancy.
* To detect 'high risk' cases and give them special attention. * To foresee complications and prevent them.
* To remove anxiety and threat associated with delivery.
* To reduce maternal and infant mortality and morbidity.
* To teach the mother elements of child care, nutrition, personal hygiene and environmental sanitation.
* To sensitize the mother to the need for family planning including advice to cases seeking medical termination of pregnancy; and
* To attend to the under-fives accompanying the mother.
The objectives are achieved by the following programme of health care services- ANTENATAL VISITS-
IDEALLY-
1. To attend antenatal clinics ones a month during first 7th month of pregnancy. 2. To attend antenatal clinic twice a month during 8th month. 3. To attend antenatal clinic every week in 9th month.
CONSEQUENTLY, it is difficult for the mother who is working. In this case, a minimum of 3 visit covering the entire period of pregnancy should be the target, as below – * First visit at 20th week as soon as pregnancy is known. * Second visit at 32nd week
* Third visit at 36th week
FOOTNOTES- MATHUR J.S. TEXTBOOOK OF PREVENTINE AND SOCIAL MEDICINE, SATISH KUMAR PUBLICATION , FIRST EDITION PG NO,-322.
In case a pregnant woman is not visiting antenatal clinics, then it is the duty of female field staff to pay home visit, which is the key for antenatal services. It is often the practise that pregnant women do not register at antenatal clinic nor pay regular visits and report in the hospital in urban areas for delivery with the onset of labour pain. PREVENTIVE SERVICES FOR
MOTHER –
PRENATAL SERVICES- (BEFORE DELIVERY)
1. At first visit, irrespective of when it occurs , should include the following components :
* Health history
* Physical examination
* Laboratory examination –
* Complete urine analysis
* Stool examination
* Complete blood count
* Blood grouping and Rh determination
* Chest x ray if needed
* Serological examination
* Gonorrhea test.
on subsequent visit:
* physical examination( weight gain, blood pressure)
* laboratory tests should include
* urine examination
* hemoglobin estimation
2. Iron and folic acid supplementation and medication as needed
3. Immunization against tetanus.
4. Group or individual instruction on nutrition, family planning, self care, delivery and parenthood.
5. Referral services, where necessary.
FOOTNOTES- J.E.PARK "TEXTBOOK OF PREVENTIVE AND SOCIAL MEDICINE" PUBLISHED BY M/S BANARASIDAS, EDITION 13TH PG NO.-302.
RISK APPROCH – The central purpose of antenatal care is to identify "high risk" cases (as early as possible) from a large group of antenatal mother and arrange for them skilled care, while continuing to provide appropriate care for all mothers. These cases comprise the following; GENERAL FACTOR-
* Maternal age < 18 years or > 35 years espeacially if she is a primigravida. * A parity of more than 4.
* Short stature with height < 145cm.
* Weight <40 kg or weight gain <5 kg during pregnancy. ON THE BASIS OF PAST OBSTETRICAL HISTORY
* Previous 2 consequative first trimester abortion or even a single mid trimester abortion. * Preterm delivery, intrauterine death or intra partum death leading to still birth, prolonged labor with birth asphaxia and neonatal death. * Previous caesarian section, post partum hemorrhage, manual removal of placenta. * Delivery of growth retardate babies or very large babies or babies with congenital malformation. ON THE BASIS OF MEDICAL DISORDERS-
* Cardiac, endocrine, or renal disease.
* Hypertension and severe anemia.
* Rh negative mother
* Maternal infection,
* Acute maternal fever, diarrhea , dysentery.
COMPLICATION DEVLOPING DURING PREGNANCY-
* Bleeding during any trimester, excessive vomiting in first trimester. * Severe anemia, excessive weight gain, presence of palpitation, rapid respiration and edema beyond the dependent part. * High blood pressure: 140/90 or more at any gestation. headache, epigastric pain or convulsion. FOOTNOTES- GUPTA PIYUSH , GHAI O.P. TEXTBOOK OF PREVENTIV AND SOCIAL MEDICINE , SECOND EDITION ,CBS PUBLICATION,PG NO-355. * Multiple pregnancies, uterus larger or smaller than period of gestation with a disparity of 4 weeks or more. * Abnormal presentation detected during the 9th month.
* Preterm labor or premature rupture of membrane.
* Urinary retention , fever with chills and rigors , jaundice, etc * Acute abdominal pain at any gestation.
PORPOSES OF RISK APPROCHES-
* To provide maximum services to all pregnant women
* Maximum utilization of all resources
MAINTANENCE OF RECORD:- The 'antenatal card' is prepared at the first examination. It contains registration number, identifying data, previous health history and main health events. The record is kept at the MCH/FP centre. Maintenance of records is essential for evaluation and for further improvement of MCH/FP services. HOME VISITS:- home visit is the back bone of all MCH services. Even if the expectant mother is attending the antenatal clinic regularly, it is suggested that she must be paid at least one home visit by the health workers female. More visit required if the delivery is planned in home. The home visit will provide an opportunity to observe the environment and social condition at home and also opportunity to give prenatal advice. PRE NATAL ADVICES: – A major component of antenatal care is antenatal or prenatal advices. The mother is more respective to advice concerning herself and her baby at this time at other time. The following advices are:- * Diet
* Personal hygiene.
* Drugs
* Warning signs
* Special protections include anaemia, other nutrition deficiency, toxaemia of pregnancy, tetanus, syphilis, German measles, Rh status.
FOOTNOTES- PARK K. TEXTBOOK OF PREVENTIVE AND SOCIAL MEDICINE, BANARASI DAS PUBLICATION, 18 EDITION PG NO-444.
1 .DIET- The diet during pregnancy should be adequate to provide for –
* The maintenance of maternal health.
* The strength and vitality required during labour.
* The need of a growing foetus.
* Successful lactation.
During pregnancy there is increase calorie requirement due to increase growth of the maternal tissue, foetus, placenta and increased basal metabolic rate. The increased calorie requirement is to be 300 over then non pregnant state during second half of pregnancy. The pregnancy diet should be light , nutritious , easily digestible, and rich in protein, minerals and vitamins. 2 .PERSONAL HYGIENE-
* PERSONAL CLINLINEES- The need to bath every day and wear clean cloths should be explained. The hair should also be kept clean and dry. * REST AND SLEEP- Mother should take 8 hours sleep, and at least 2 hours rest after mid day meals should be advised. * BOWEL- constipation should be avoided by regular intake of green leafy vegetable's, fruits and extra fluids. purgative like Castrol oil should be avoided to relive constipation. * Exercise- light household work is advised, but manual physical labour during late pregnancy may adversely affect the foetus. * SMOKING- It should Be cut down to a minimum . expectant mother who smoke heavily produce babies much smaller than the average. It is because nicotine has a vasoconstrictor, influence in the uterus and induce a degree of placental insufficiency. * DENTAL CARE- the dentist should be consulted at the earliest, if necessary.
This will facilitate extrication or filling of the caries tooth, if required , comfortably in the 2nd trimester , the best for such procedure. * TRAVEL- Travel by vehicles having jerks is better to be avoided specially in 1st trimester and the last week. The long journey is preferably be limited to the 2nd trimester. Rail route favourable to bus route. Travel is prescribed aircraft offers no risk. FOOTNOTES- DUTTA D.C. TEXTBOOK OF OBSTETRICS , NEW CENTRAL BOOK AGENCY PUBLISHED, 6TH EDITION , Pg NO,- 101. 3. DRUGS –The use of drugs that are not absolutely essentital should be discourage. certain drugs taken by the mother during pregnancy may affect the foetus adversely and cause foetal malformation.
Ex. Thalamide hypotonic drug which caused deformed hands and feet of the babies born. 4. RADIATION – The exposure to radiation is a positive danger to the developing foetus. The most common source of radiation is abdominal x-ray during pregnancy. Case cohort studies have shown that mortality rates from leukaemia and other neoplasm's were significantly greater among children exposed to intrauterine x-ray. 5. WARNING SIGNS – The mother should be given clear cut instruction that she should report immediately in case of the following warning signs – (a) blurring of vision. (b) Swelling in the feet. (c) fits. (d) bleeding or discharges per vagina . 6. CHILD CARE – The art of child care has to learn special classes are held for mother attending antenatal clinics. Mother craft education consist of nutritional assessment, education, advice on hygiene, cooking demonstration, family planning education, family budgeting. 7. SPECIAL HEALTH PROTECTION-
* ANAEMIA-
* survey in different parts of India indicate that about 50 – 60% of women belonging to low socio economic groups are anaemic in the last trimester of pregnancy . * The major etiological factor being iron and folic acid deficiency. * This will cause premature births, PPH, puerperal sepsis, and thromboembolic phenomena in the mother. * The government of India has initiated a programme in which 100 mg of elemental iron and 500 mcg of folic acid are being distributed daily to pregnant women through antenatal clinics, primary health centres' and their sub enters. * OTHER NUTRITIONAL DEFICIENCY –
* The mother should be protected against other deficiency that may occur, particularly protein, vitamin and minerals especially vitamin A and iodine deficiency. * In some MCH centres fresh milk is supplied free of cost to all expectant mothers, where this is not possible skimmed milk should be given . FOOTNOTES- PARK K. TEXTBOOK OF PREVENTIVE AND SOCIAL MEDICINE , BANARASIDAS PUBLICATION, 20TH EDITION, PG NO-523
* TOXEMIAS OF PREGNANCY-
* The presence of albumin in urine and an increase in blood pressure indicates toxaemia of pregnancy. * Efficient antenatal care minimises the risk of toxaemia of pregnancy. * SYPHILIS-
* Syphilis is an important preventable cause of pregnancy wastage in some countries. * Pregnancies in women with primary and secondary syphilis often end in spontaneous abortion, still birth, prenatal death, or the birth of a with congenital syphilis. * It is routine procedure in antenatal clinics to test blood for syphilis at the first visit since the mother can subsequently get infected with syphilis, the ideal procedure would be to test blood for syphilis both early and late in pregnancy. * The congenital syphilis is early preventable. Ten daily injection of penicillin (600,000 units) are almost always adequate. * GERMAN MEASELS –
* Rubella was contracted in the 1st 16 weeks of pregnancy, foetal death or death during the first year of life occurred in the offspring of 17% of the pregnancies. * Ideally we should prevent infection during pregnancy by preventing and controlling the disease in the general population. * Rh STATUS –
* The foetal red cells may enters the maternal circulation in a number of different circumstances, during labour, and caesarean section , therapeutic abortion, external cephalic version, and apparently spontaneously in the late pregnancy. * The intrusion of these cell, if the mother is Rh negative and the child is Rh positive provokes an immune response in her so that she forms antibodies to Rh which can cross the placental and produce foetal haemolysis. * If the mother is Rh negative and foetus Rh positive mother is given Rh anti D immunoglobulin during 28th week and 34 week to prevent Rh – incompatibility. * TETANUS-
* If the mother was not immunized earlier, 2 doses of absorbed tetanus toxoid should be given- the 1st dose at 16-20 weeks and 2nd dose at 20-24 weeks of pregnancy. * The minimum interval between the 2 doses should be one month. FOOTNOTES – SURYAKANTH A H TEXTBOOK OF COMMUNITY MEDICINE WITH RECENT ADVANCES, JAPEE PUBLICATION , FIRST EDITION PG NO- 523
INTRA NATEL CARE- It means care taken during delivery . This consists of taking care of not only but also the newborn at the time of child birth. OBJECTIVE-
* To promote clean and safe delivery.
* To prevent infection (complication) in both mother and newborn. * To recognize the danger signals and be ready to manage them. * To take immediate and essential care of the newborn at birth. * To reduce infant and maternal mortality rates.
CLEAN AND SAFE DELIVERY- It means preventing and minimizing injury to the mother at the time of birth. The traditional birth attendant who conduct the delivery at home in rural area is trained to conduct safe delivery with good perineal support without episiotomy to prevent laceration of the perineum. Episiotomy is given only in institutional deliveries. The room where delivery is conducted should be clean and dust free and warm. DOMICILLARY CARE – The delivery may be conducted by the female health worker or assistant nurse midwife or trained dais is known as domiciliary midwifery services. ADVANTAGES-
* Remove her fear associated with delivery
* No Chances of cross infection
* Mother is able to keep an eye upon her children and domestic affairs
* Fear associated with hospitals is eliminated
* Financial strain on the family is reduced.
DISADVANTAGES-
* Less medical and nursing supervision
* Less rest
* Diet and medications may be neglected
* Many homes in India are unsuitable for even a normal delivery
* Everything may be normal every time
FOOTNOTES – SURYAKANTH A H TEXTBOOK OF COMMUNITY MEDICINE WITH RECENTIRST ADVANCES, JAPEE PUBLICATION , FIRST EDITION PG NO- 523
RISK FACTOR-
AT THE HOME-
* Over crowding
* Presence of infectious disease
* Poor environmental condition.
MATERNAL FACTOR-
* Cephalo -pelvic disproportion
* Pregnancy induced hypertension
* Eclampsia
* Multiple pregnancy
* Hydramnios
* Rh isoimmunization
* Elderly prime gravida
* Grand multipara
* Associated medical disorders
FETAL FACTOR-
* History of previous still birth
* Malpresentation
* Premature
* it Intrauterine growth retardation
THE DANGER SIGNALS-
* Sluggish contractions or no contraction after rupture of membrane. * Good contractions for an hour after rupture of membranes, but no progress. * Prolapsed of cord/ hand.
* Meconium stained liquor/a slow irregular/excessively fast fetal heart rate. * Excessive show/ bleeding during labor.
* A placenta which is not separated within half an hour after delivery of the baby. * Postpartum hemorrhage/ collapse.
FOOTNOTES – SURYAKANTH A H TEXTBOOK OF COMMUNITY MEDICINE WITH RECENTIRST ADVANCES, JAPEE PUBLICATION , FIRST EDITION PG NO- 523 INSTITUTIONAL DELIVERY- The delivery which is conducted in well organized setup or a hospital its known as institutional delivery, about one percent of delivery tend to be abnormal and four percent , difficult requiring the services of a doctor . Institutional care is recommended for all high risk cases where home conditions are unsuitable.
ADVANTAGE-
* All high risk cases can be managed.
* Medical and nursing supervision is constantly available. DISADVANTAGE-
* Cross infection can occur.
* Associated with tension.
POSTNATAL CARE – This include taking care of the mother after delivering and also the newborn. OBJECTIVE-
* Prevent complication or post natal period
* Promote rapid restoration of the mothers health
* Provide family planning instructions
* Provide basic health education
* To check the adequacy of breast feeding
* To reduce IMR & MMR
PROMOTION OF SPEEDY RECOVERY PHYSICALLY BY-
* Regular postnatal check up.
* Postnatal advices.
REGULAR POSTNATAL CHECK UP- After delivery the mother is examined regularly and periodically twice daily for first 2 days and then once daily for one week. At each of these examinations , seven thing must be positively looked for i.e. T.P.R., B.P., breast, abdomen, and perineum.
FOOTNOTES – SURYAKANTH A H TEXTBOOK OF COMMUNITY MEDICINE WITH RECENTIRST ADVANCES, JAPEE PUBLICATION , FIRST EDITION PG NO- 523
* Increase in three (TPR) indicates infection (puerperal sepsis). * Breast to be examined for engorgement and tenderness, position of the nipple and cracks or sore nipple. * Abdomen for assessing the involution of uterus and for tenderness. Perineum to be examined for the nature of the lochia and episiotomy wound if any. * Normally the lochia will be reddish during 4 days (lochia rubra), pale red during next 4 days (lochia serosa ) and whitish during last 4 days (lochia alba). Foul smelling lochia with yellowish colour indicate infection of the genital tract.
POSTNATAL ADVICE- it is given on the following points
* ON NUTRITION-
* No restriction except for first 2-3 days.
* Balanced diet should provide 2,700 kcal of energy per day.
* ON REST AND EXERCISE-
* Since she has undergone stress and strain, she must take absolute rest on first day and from the second day onwards she must be up and about. * Postnatal yoga exercise after a few days helps in restoration of the tone of the stretched abdominal and pelvic muscles, she can resume back to routine house – hold activities gradually.
* ON PERSONAL HYGIENE-
* She must maintain a high standard of personal hygiene by daily bath. she must not to be concerned to use soap to be nipple because it may predispose
of for sore nipple.
* ON SEXUAL RELATION-
* She can resume, preferably after 6 weeks of delivery.
FOOTNOTES – SURYAKANTHA'' TEXTBOOK OF COMMUNITY MEDICINE WITH RECENT ADVANCES", JAPEE PUBLICATION , FIRST EDITION PG NO- 527.
PROMOTION OF SPEEDY RECOVERY PSYCHOLOGICALLY-
If a woman is to endure cheerfully the emotional stresses of childbirth, she requires the support and companionship of her husband. Fear and insecurity may be eliminated by proper prenatal instruction; postnatal enforcing and supportive care. TO CHECK ADEQUACY OF BREAST FEEDING-
* Postnatal care includes helping the mother to establish successful breast feeding. Breast milk provides the main source of nourishment in the 1st year of life. Mothers are advised to provide exclusive breast feeding in the initial 6 months. * The adequacy of breast feeding can be checked by asking the mother how many times the child passing the urine per day . If the child is on exclusive breast feeding and passes urine about 8 times per day that means mother is secreting adequate amount of milk. EXCLUSIVE BREAST FEEDING –
IT INCLUDE-
* Initiation of breastfeeding within the first hour of life * Exclusive breastfeeding – that is the infant only receives breast milk without any additional food or drink, not even water * Breastfeeding on demand – that is as often as the child wants, day and night * No use of bottles, teats or pacifiers .
BENEFITS OF BABY-
* Complete food for the first six months
* Perfect nutrition
* Higher IQ
* Emotional bonding
* Prevents infection
* Prevents chronic diseases
* Easily digested
FOOTNOTES – SURYAKANTHA" TEXTBOOK OF COMMUNITY MEDICINE WITH RECENT ADVANCES", JAPEE PUBLICATION , FIRST EDITION PG NO- 527.
BENEFITS OF MOTHER-
* Reduces post delivery bleeding and anemia
* Helps delay next pregnancy
* Protective effect against breast and ovarian cancer
* Helps to lose weight
* Emotional bonding
* Needs no preparation.
BENEFITS TO THE SOCIETY-
* Reduces absenteeism of mothers from work as they are less prone to disease.
* Economical
* Enhances Bonding.
BABY FRIENDLY HOSPITAL INITIATIVE-
Hospitals have a lot of influence over mother and their ability to breastfeed. The baby friendly hospital initiative (BFHI) is a program for the W.H.O. and UNICEF designed to help hospital maximize their ability to help mother breastfeed. The ten steps to become designated a baby friendly hospital are- Step 1.Have a written breastfeeding policy that is routinely communicated to all health care staff. Step 2.Train all health-care staff in skills necessary to implement this policy. Step 3.Inform all pregnant women about the benefits of breastfeeding. Step 4 .Help mothers initiate breastfeeding within a half-hour of birth. Step 5.Show mothers how to breastfeed and how to maintain lactation, even if they should be separated from their infants Step 6.Give newborn infants no food or drink other than breast milk unless medically indicated. Step 7.Practice rooming-in allow mothers and infants to remain together
24 hours a day.
Step 8.Encourage breastfeeding on demand.
Step 9.Give no artificial teats or pacifiers (also called dummies and soothers) to breastfeeding infants. Step 10.Foster the establishment of
breastfeeding support groups and refer mothers to them on discharge from the hospital or clinic.
FAMILY PLANNING:
Every attempt should be made to motivate mothers when they attend postnatal clinics/during postnatal contacts to adopt a suitable method for spacing the next birth/ for limiting the family size as appropriate. On the 2nd day after delivery, postpartum tubal ligation . Contraceptives that will not affect lactation may be prescribed immediately following delivery after a physical examination.
CONCLUSION- obstetrics is largely preventive medicine. The aim of obstetrics and preventive medicine is the same, via to ensure that throughout pregnancy and puerperium. The mother will have good health and that every pregnancy may culminate in a healthy mother and a healthy baby.
BIBLIOGRAPHY-
1) A.H.SURYAKANTHA'' TEXTBOOK OF COMMUNITY MEDICINE WITH RECENT ADVANCES", JAPEE PUBLICATION, FIRST EDITION PG NO- 523-528. 2) DUTTA D.C."TEXTBOOK OF OBSTETRICS" NEW CENTERED BOOK AGENCY PUBLISHED, 6TH EDITION PG. NO-101. 3) GUPTA PIYUSH, GHAI O.P. "TEXTBOOK OF PREVENTIVE AND SOCIAL MEDICINE" , SECOND EDITION ,CBS PUBLICATION,PG NO-355. 4) JACOB ANNAMMA "TEXTBOOOK OF COMPREHNCIVE MIDWIFERY" JAPEE PUBLICATION, 2ND EDITION PG NO-615 5) J.S. MATHUR "TEXTBOOK OF PREVENTIVE AND SOCIAL MEDICINE" PUBLISHED BY SATISH KUMAR JAIN, 1ST EDITION PG NO-322 6) PARK K."TEXTBOOK OF PREVENTIVE AND SOCIAL MEDICINE" , BANARASIDAS PUBLICATION, 20TH EDITION, PG NO-448-553.
Sl.No| Contents| Page no.|
1234567| IntroductionDefinition * preventive * obstetrics * Preventive obstetricsAntenatal care * Definition * Aims * Objective * Antenatal visit * Preventive services for mother * Prenatal advicesIntranatal care * Definition * objective * clean and safe delivery * domiciliary and institutional deliverypostnatal care * Definition * Objective * Promotion of speedy recovery * Postnatal care * Psychologically recovery * Exclusive breast feeding * Baby friendly
hospital initiative * Family planningconclusionBibliography| |
Related Topics