Placement of Animals In Society (PAWS)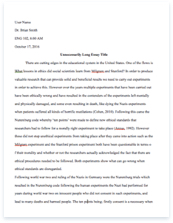 The whole doc is available only for registered users
A limited time offer! Get a custom sample essay written according to your requirements urgent 3h delivery guaranteed
Order Now
Do you like animals if so P.A.W.S. animal shelter does to and here's why. Placing Animals Within Society (P.A.W.S.) animal shelter has been a staple in the Swain County area for years and has been a great help for the animals and people living in and around the area. Animal shelter has been around since 1995. P.A.W.S. was founded by three women one of them being Anne King who recently passed away(beth cline has since been the director of P.A.W.S.). P.A.W.S. Is a no-kill non-profit animal shelter (it is also classed as a 501(c)3 meaning no tax is deducted). P.A.W.S. Has been saving animals even before there shelter was built. By having a low cost spay and neuter program back in 1990 they were saving unborn dogs and cats from being hit by cars and suffering from dehydration, starvation and, abuse. In 1993 P.A.W.S. bought a piece of land at 110 Bryson Walk and built the P.A.W.S. thrift store. The store still stands today and gives them 43% of the money to run their shelter. In 1995, P.A.W.S. Thrift store raised enough money to be able to buy property to open their shelter(their shelter was built by an all volunteer group of people).
TodayTheir shelter is found at 57 Lemons Branch Road Bryson City North Carolina as of nov 29th 2018. Before their shelter P.A.W.S. was still around but it was just three women negotiating for cheaper spay/neuter cost. To date P.A.W.S. has saved 10,751 animals (not including H.S.U.S rescues or spay neuter programs) from implorable conditions and abuse. This impacts our society because we now have less stray wild and feral animals around Swain County. "Swain also now has seen more compassion for animals". They also participate in strut your mutt competitions which has a five dollar entry fee and all donations go to paws (it is held four times during summer twice in fall if weather is good, never in winter and three times during spring). They also have silent a wine auction and purebred dog auction(the silent wine auction made them a profit of $1,750 last fall when it was last held).
In 2016, P.A.W.S. saved a total of 350 animals in Swain County and assisted in two Humane Society of the United States rescues saving 1,186 animals. They spayed and neutered 110 feral cats 27 wild dogs and 128 stray dogs and cats. In 2017, P.A.W.S. spent $20,000 on medical bills (not including spay and neutering). They also spent $4,500 on their broken furnace. Some other expenses were fixing their fence, spaying/neutering, water, power, food and, dog/cat houses (keep in mind no government funding included as all was raised/donated by the community). I chose P.A.W.S. for my service project because I felt like it was going to be the best one for the community. P.A.W.S. has done a lot for the community with free or reduced spay/neuter free dog/cat food and free hay/straw. I figured it was time I gave back to them. It was also the most local one available.
My plan to do the two hours of required community service is to go up to the shelter and volunteer. I have already called them and my plan is to go up their on December 9, 2018 for two hours and help out with the cats and dogs. I am also planning to go and help out out at the thrift store just in case it snows heavily Saturday and we can not get out to town. The P.A.W.S. staff already know that I'm coming saturday (I am also bringing some dog leads and I am planning to walk some dogs. If I can not make it to either of them before the deadline I will try to go volunteer at their fundraiser event in Sylva held on the 12th). In conclusion P.A.W.S animal shelter has been around for a long time and it given us so much it's time we give back. So I have chosen P.A.W.S. animal shelter because it gives so much to the community its the most local and the one I, was most interested in.
Related Topics