Pilot's Medical Conditions Cause Collision into Mountainous Terrain in Alaska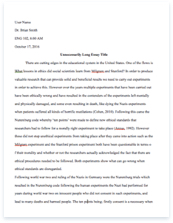 The whole doc is available only for registered users
A limited time offer! Get a custom sample essay written according to your requirements urgent 3h delivery guaranteed
Order Now
It seems as if accidents are a necessary evil in the world of aviation. One would say that the only way to learn is to fail first. This is exceptionally true in regards to the world of flight. Many times a crash or an incursion or accident has to occur in order for the Federal Aviation Administration, (FAA), or National Transportation Safety Board, (NTSB), to come up with a plan of action to mitigate future problems. However, does this make every accident a means to an end? Will the human race one day see a world of flight where there are no crashes or loss of life or limb? Arguably, the concept is obscure due to the imperfections of human decision-making. This study involves a pilot that decided to fly in conditions calling for Instrument Flight Rules, (IFR), in an airplane that was not rated for such conditions. Pilot Medical Conditions
Four years prior to this accident of a small single engine de Havilland DHC-3T crashing into a mountain side in Aleknagik, Alaska, the 60 year old seasoned 737 pilot experienced an intracerebral hemorrhage in his brain, also known widely as a minor stroke. The NTSB report states that after losing his flight qualifications, the accident pilot actively strived to re-obtain his flying status with a FAA first-class airman medical certificate (NTSB, 2011). After multiple exams from medical flight doctors, the accident pilot was finally granted his certification but with a warning, "[Y]ou are eligible for a first-class medical certificate.
Because of your cerebrovascular accident, operation of aircraft is prohibited at any time new symptoms or adverse changes occur" (NTSB, p 10, 2011). Some might say that this is a valid granting of medical certificate while others may argue that there is no method of checks and balances involved in the said process. Whether or not this played into the role of the accident is uncertain, however the decision was made to grant the accident pilot a license to fly, which makes this topic a risk. Hazard and Risk
The aircraft that the accident pilot flew during the time of the crash, though well outfitted with navigation and communication equipment, was not rated for IFR conditions. Evidence is shown that the accident pilot neglected to obtain a weather briefing from the FAA before the flight. Further information regarding meteorological data is shown in the NTSB accident report as having high gusts and overcast weather with scattered rain. "An airman's meteorological information (AIRMET) Seirra for instrument flight rules (IFR) conditions and mountain obscuration was issued at 1136 for the Bristol Bay zone, which includes the accident flight's intended route" (NTSB, p 19, 2011). Risk has already been established multiple times. According to the FAA Pilot's handbook of Aeronautical Decision-Making, risk was not accurately assessed. "For example, the pilot flying from point A to point B (50 miles) in MVFR conditions has several ways to reduce risk: Wait for the weather to improve to good visual flight rules (VFR) conditions" (FAA, p 17-6, 2008). Conclusion
The accident pilot in this scenario was flying a group of people out to a fishing bay in Alaska. The weather report indicated IFR conditions in which the pilot did not properly prepare for. The accident pilot also had a history of brain trauma due to a stroke. The conclusion could be assessed that his decision-making was affected by the pressure to fly the individuals to the fishing point. This is a good lesson in aeronautical decision-making and risk mitigation and assessment. In the end, people died, which is unfortunate, however, new safety recommendations are routed up to the FAA from the NTSB so others do not also risk their lives.
References
Federal Aviation Administration, FAA (2008). Pilot's handbook of aeronautical knowledge. Retrieved from http://www.faa.gov/regulations_policies/handbooks_manuals/aviation/pilot_handbook/ National Transportation Safety Board, NTSB (2011). Aircraft accident report: collision into mountainous terrain GCI communication corp. de Havilland DHC-3t, N455A aleknagik, Alaska august 9, 2010. Retrieved from http://www.ntsb.gov/doclib/reports/2011/AAR1103.pdf
Related Topics