Personal Cloud for Educational Institutions – NAS Storage Device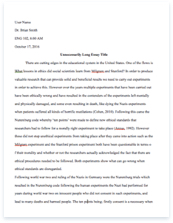 The whole doc is available only for registered users
A limited time offer! Get a custom sample essay written according to your requirements urgent 3h delivery guaranteed
Order Now
The world is changing and putting a step ahead in the world of technology which is an important element in today's changing educational system. Educational institutions have been facing the data storage challenges when the consumption and usage of data are increasing – students bring their own devices, campus security personnel are seen wearing body cameras and professors are collaborating on research work with colleagues and more. As colleges and universities continue to reach towards more online access to all aspects of the institute, it is important that institutions should completely think how they will use, manage and store the data.
Data Storage Is Increasing Exponentially
In a previous couple of years, Information and Communication Technology (ICTs) has enhanced the style of education in a few different ways, teaching and learning styles are changing rapidly so the learning environment is also changed. E-learning's progression and its related use of electronic devices to support the learning process is becoming a popular and powerful trend nowadays. The use of digital devices like computers, notebooks, and smartphones to study and access the resources at the institution are allowed for students and faculty by most of the educational institutions. As the uses of the digital devices are increasing for the education purpose among the students and authorities, so is the amount of data storage increasing exponentially.
With the increasing data storage issues and adoption of newer technologies, it is also necessary to adopt network attached storage for educational institutions where Institutes can get better services at lesser cost using conventional computing and NAS storage. Now schools can accelerate learning, increase flexibility, and cut costs using such new technology models. Not only the cost, but there are many other reasons why educational institutions should go for NAS.
Adapting to new technology like NAS will help institutions in taking green initiatives by reducing the use of paper and help the environment.
Creating Your Own Private Cloud Through NAS
Privacy has always been important for everyone. Nowadays people are more connected to online so data gets more digitized and having more fear of losing privacy. Cloud-based storage service who rent space on someone else's network connected drives are available, but the security concern has been a debate for a long time now. However, anyone who is storing sensitive data in a cloud-based system has fear of having access to others. But fortunately for someone with such fear, a NAS device will allow efficient cloud-based storage without snooping. A NAS gives similar functionality without assigning data to a hosting company, thus reducing any concerns about privacy or cost. It can also protect the data stored on it, configured to support Redundant Array of Independent Disk (RAID).
Accessing Data Anywhere, Anytime
One of the major advantages is that NAS can be customized on increasing the storage front, adding more hard drives when configuring the setup. So having that extra solution can be considered a lifesaver. The data saved in the NAS drive can be accessed from any universal location, anytime, anywhere.
Big data storage and management have been always a challenge. NAS devices come as lifesavers which address these issues by providing personal storage, which also acts like personal cloud storage for executing tasks from anywhere. A wide range of technologies have been developing, it is worth opting Personal NAS, which is reliable in terms of installation and maintenance.
The smallest NAS drive is as small as 132 x 88 x 63 mm (LxBxH) which can be kept in any corner of your house, offers two hardware bays, each bay can accommodate 2 TB or more capacity storage hard drive which can hold a lot of data. A copy of your data will always be saved on the secondary drive. In case, your primary drive fails, you will still have access to your data backup on the secondary drive.
Educational organizations and academic institutions are home to large-scale data. If someone is looking for security and stable platform for their data then NAS could be one of the best solutions as it offers reliability, automated online backup, and storage solution. Choosing a NAS device for educational institutions will help to store and access data right from the administration department to the academic department. Moreover, the teaching staffs and students also have a lot of data that need to be secured, which will also be addressed through NAS.