Patton-Fuller Network Integration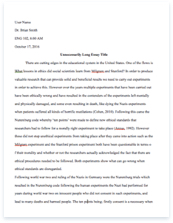 The whole doc is available only for registered users
Pages: 10
Word count: 2499
Category: Hospital
A limited time offer! Get a custom sample essay written according to your requirements urgent 3h delivery guaranteed
Order Now
Hospitals like any commercial business interest rely on the principles of best practices in the treatment of its patients. Without a standard of care provided through these practices, hospitals would fail to provide the basic service that they are designed to provide. Similarly, these standards of best practices extend across the entire organization from clinical functions to administrative operations and none is more publically evident than PFCH's Internet website. Again, not adopting even the most basic best practices leaves PFCH isolated from its suppliers and the community.
In order for PFCH to best exploit the success and capabilities of the Internets power a review of the current PFCH website will identify what public, patient and, supplier services are currently available on the website. These results will be compared to several equally-sized hospitals across the nation to identify services that would be beneficial to PFCH and its business partners. Finally, we will look at phenomenon of social networking as a tool for expanding and improving PFCH's relationships with its stakeholders.
Patton-Fuller Community Hospital (PFCH) is a large 600-bed community hospital serving the city of Kelsey and its surrounding area. Since 1975, PFCH has brought the residents of Kelsey needed medical services in the most modern facility of the day. PFCH currently finds itself in transition and requires not just improvements in its clinical and administrative capabilities but also in its approach to interactions with the public, suppliers and, more importantly, the patient.
PFCH currently maintains a simple website that provides a brief view of the hospitals administrative and clinical functions, an overview of the PFCH philosophy, a small location map and four inactive links (Patton-Fuller Community Hospital, 2011). None of the websites pull down menus provides access to any form of electronic commerce or electronic business functions, which are a mainstay of today's hospital websites.
Understanding PFCH's need for a fully integrated website that provides services to its stakeholders is critical to the hospitals continued success. The PFCH website should invite the public to explore health options and beneficial services PFCH offers. Patients or former patients should be welcomed to engage in activities that support their health and promote better lifestyles. Vendors and business suppliers require portals that allow them to engage in their core business function in a secure proficient environment. The public, including Kelsey community members should be able to easily access generalized information about PFCH that may facilitate the choice of PFCH as their treatment solution. Additionally, the PFCH website must engage the patients and public with valued tools to monitor and improve their health care as well as their overall experience with PFCH.
Each interaction with anyone of these stakeholder groups is an opportunity for PFCH to develop a positive relationship and engage the group in a form of electronic commerce or business. Electronic commerce or e-commerce may be defined as any type of business, or commercial transaction, which involves the transfer of information across the Internet. These transfers are unrestricted by time or distance and are perceived as one of the most important actions that can be undertaken on the Internet. Electronic business or e-business generally refers to interactions between two or more business entities and is commonly referred to as business-to-business (B2B) transactions. Both e-commerce and e-business are electronic transactions that provide a distinct competitive advantage over traditional methods of business (marketing, accounting, and finance) and treatment. * In determining the wide range of available interfaces for stakeholder groups, a general review of similar-sized hospitals in necessary.
According to the American Hospital Association (n.d.), PFCH is considered a 'General' hospital as opposed to a 'Special' hospital. The distinction because PFCH provides 'general' "patient services, diagnostic and therapeutic, for a variety of medical conditions" whereas, a 'specialized' hospital's "primary function of the institute is to provide diagnostic and treatment services for patients who have specified medical conditions" (AHA registered Hospitals, Types of Hospitals). Further, PFCH meets the criteria to be a 'Community' hospital, defined as all nonfederal, short-term general, and other special hospitals as opposed to a 'Special' hospital that offers diagnosis and treatment of specialized conditions (American Hospital Association, n.d.).
* According to U.S. Department Of Health And Human Services, Agency For Healthcare Quality, Hospital Survey On Patient Safety Culture: 2011 User Comparative Database Report (n.d.), PFCH is considered a large hospital with a capacity of 600 beds (Appendix C: Trending Results by Hospital Characteristics), (Table 1). PFCH, unlike most hospitals of this size, is not part of a larger healthcare network that traditionally dominates the large hospital market. Finally, the service area covered by PFCH is unusual in that traditionally large hospitals are clustered in expansive metropolitan areas whereas, PFCH serves a considerably smaller community and surrounding area. Given these specific considerations, the comparisons made between PFCH and the contrasting hospitals, Banner Health, Legacy Health, and Mayo Clinic will focus strictly on the web-based portal offerings themselves. * Banner Healthcare
* Banner Healthcare is a network of hospitals located in Alaska, Arizona, California, Colorado, Nebraska, Nevada, and Wyoming. Banner provides a complete network website (http://www.bannerhealth.com/) with links to each of its hospitals and affiliated care facilities. Banner's website offers specific portals for patients, visitors, professionals, prospective employees, and vendors. Additionally, Banner's site provides a health information portal complete with helpful health tools and health topics for both patients and public consumption. Banner employees have their own web portal that allows them to log into the Human Resources site and manage their benefits through the Employee/Manager Self-Service (EMSS) portal, Banner Benefits, Banner Learning Center (BLC), or skills center. Employees may also access, e-mail, and employee intranet and, secure VPN (Banner Health, 2012).
* Banner Healthcare is a clinical partner with several local schools and to provide the Clinical Training required through these academic programs, Banner provides student, faculty, and student coordinator links into the Banner Learning Center (Banner Health, 2012). * The patient portal provides a wide range of supportive and informational services and e-commerce functions. Banner's e-commerce function supports bill pay, online registrations, and donations but does not directly support gift shop purchases. Further, the patient portal provides links to Care Pages, a patient driven personalized website that enables patients to keep friends and family connected and up-to-date on his or her hospitalization. * Legacy Health
* Legacy Health is a hospital network located in the Pacific Northwest (Portland, Oregon, metropolitan area) and is composed of four separate hospitals and a children's research facility. The Legacy Health website (http://www.legacyhealth.org/) provides links to the individual hospitals in Legacy's Oregon network. Legacy's website also offers specific pages, for patients, and visitors, professionals, prospective employees and vendors but does not appear to offer specific portal access for many of the stakeholder groups. Each of these links provides information for those making inquiry but the majority of these pages are references to contact information and not physical portals. * Legacy has adopted several VPN-based care programs for physicians and specialists, including a complete electronic health record provided by the vendor Epic, an affiliated physician interface called Legacy Epic for Affiliated Physicians (LEAP), a remote interface for treating and consulting physicians called EpicCare.
* Patients and enrolled members can access a portal that provides two innovative tools. The first, MyHealth is an Internet connection for patients, connecting them with their doctor's office. The MyHealth link allows a patient, to schedule appointments, request prescription refills, and review health history. The second tool, CarePages, is a widely used personal patient website that allows hospital patients to create and maintain a web portal through which patients can stay connected with friends and family during his or her hospitalization (Legacy Health, 2012). * Legacy's patient page does not support online registration or e-commerce to access purchase flowers or gifts. Legacy's only e-commerce function supports bill pay, for services and, medical records. * Legacy has begun to engage in social networking through YouTube, Twitter, and Facebook. Each of these mediums is primarily used for marketing purposes, physician location, or bill pay. * Mayo Clinic
* Mayo Clinic is a private network composed of six clinical facilities in three states. Mayo Clinic provides a complete network website (http://www.mayoclinic.org/) with links to each of its clinical facilities. Mayo's website offers individual portals for both American and international patients, referring physician, and staff physicians. Additionally Mayo Medical Laboratories has a secure portal through which an authorized physician can order lab tests and view the resulting lab work. * Mayo employees have their own web portal that allows them to securely access the portal and view their pay checks, compensation packages, plan and submit travel expenses, and review job postings. This same employee portal provides registered employees online medical courses, books, related education, and newsletters. * Mayo's e-commerce function supports bill pay, online registrations, and donations but there is no evidence of support for gift shop purchases or other e-commerce or e-business functions.
* Mayo Clinic promotes and encourages the use of their free mobile patient app to view online clinical notes, submit an online request for eVisit, get lab results as soon as posted, track appointments, ask questions, pre-register for clinic visits, pay bill, and requests medication refills. * A secondary companion website maintained by Mayo Clinic is Mayo Clinic Health Solutions
(http://www.mayoclinichealthsolutions.com/products/products-main.cfm) a commercially focused website that offers businesses access to the Mayo Clinic wellness solutions focused on mitigating employee health issues. Products include a custom portal, content syndication, telephonic nurse line, and third party health benefits administration (Mayo Clinic, 2010). * Finally, Mayo Clinic maintains a Facebook page that promotes the clinics, offers supportive stories of patient successes, and offers Mayo Clinic educational forums, and reference links to various treatment modalities. * Unlike Banner and Legacy, Mayo Clinic makes good use of the Mayo Clinic Channel on YouTube to provide more than 2,000 clinical and educational information videos. Mayo Clinic divides these videos into distinct categories for medical treatment, patient guides, patient success stories and wellness programs. Several of these videos are presented in Spanish language format to engage a broader audience.
As previously noted PFCH's website does not have any active links to functions that patients, the public, or vendors find particularly helpful. Patients and consumers cannot engage in any e-health activities that would inform or promote wellness and lifestyle improvements. Vendors are cannot leverage e-business functions that would to lower costs and improve management of inventories, supply chains, or claims processing.
To further support the desire of becoming a state-of-the-art hospital, PFCH must engage in functions that increase both the clinical capabilities and business opportunities of the PFCH website. Successful use of e-business and e-commerce solutions will allow PFCH to automate processes, reduce administrative complexity and, achieve improved clinical outcomes.
An increasing expense at PFCH is the inventory costs associated with medication and supplies. Over the last decade, medication costs in have continued to rise and as the complexity of pharmacology increases, the growing costs show no sign of receding. PFCH has relied upon an outdated and poorly coordinated supply management system in the Pharmacy. This ineffective system has resulted in oversupply and increased physical requirements while failing to take advantage of technological innovations that would streamline the entire supply management process.
Adding a secure e-business portal for current and potential suppliers and vendors would allow PFCH to streamline the medication and supply delivery process, improve management of pharmacy and hospital supplies, and minimize errors in the entire supply chain. Establish a unified view of medication inventory and utilization will also provide PFCH with improved tools for managing the relationships between vendors and suppliers.
Administrators, in particular those concerned with the financial operations of the hospital will be able more efficiently manage
A/P activity by moving pharmacy and the hospital supply chain payables to a Web-based process. The improvement will streamline both internal and external reporting requirements, improve payment processing, enable faster cash flow and improve cost efficiencies, reduce the risk of paying claims incorrectly, and lowering associated administrative costs throughout the hospital.
Most recently with the passage of the Affordable Healthcare Act (ACA) in 2009, and it the subsequent ruling by the U. S. Supreme Court, there are new demands on PFCH to dramatically improve the entire IT operation. PFCH, like hospitals across the country, is required to implement vast improvements in all areas of operations to reduce costs and inefficiencies, improve access, and ensure secure data management through the Electronic Health Record (EHR). In making these substantial investments, PFCH must make the most of the opportunity and leverage the redevelop to provide not only improvements in the clinical functioning but also the entire hospital.
PFCH, unlike a number of hospitals nationally has no social networking presence at this time. Many, as exemplified by both Banner and Mayo, provide substantial social networking functions to promote both the hospital itself and health education. Unfortunately, most consumers indicate that the option of 'socializing' with the hospital is not a particularly desirable and prefer that hospitals provide meaningful options, including access to patient records, e-registrations, multiple e-commerce options, medication refills, and e-appointments (Huang, Chang, Khurana, P., 2011).
In conclusion, it is evident the PFCH has not paid particularly close attention to the development of its web-based interfaces to improve patient, customer, or vendor interactions. Many improvements are possible and considered a vital part of most comparable hospitals across the county. Each stakeholder group has different needs and expectations of the portal access and close attention must be given to identify and meet these needs in a meaningful way compatible with best practices. Development however, must be done in a planned well defined process to avoid expectations and interfaces that over stretch the physical capabilities of PFCH.
Table 1
[Write out numbers under 10] US Hospitals by Bed Size| Hospital Bed Size| Number of Hospitals| Percent| <100| 3422| 48.6| 100 – 199| 1326| 23.7| 200 – 499| 1336| 22.3| >= 500| 323| 5.4| Total| 6407| 100.0| U.S. Department of Health & [Use an ampersand (&) only in a company name or inside the parentheses of an in-text citation. Anywhere else, spell out "and"] Human Services Agency for Healthcare Research and Quality
Hospital Survey on Patient Safety Culture: 2011 User Comparative Database Report
http://www.ahrq.gov/qual/hospsurvey11/hosp11appc.htm
Reference
American Hospital Association. (n.d.). Registration Requirements for Hospitals. Retrieved from http://www.aha.org/research/rc/stat-studies/REGISTRATION_FY_08.pdf
American Hospital Association. (2012). Fast Facts on US Hospitals. Retrieved from http://www.aha.org/research/rc/stat-studies/fast-facts.shtml
Banner Health. (2012). Banner Health, Home. Retrieved from http://www.bannerhealth.com/
Huang, E. (n.d.). Healthcare New Media Marketing. Retrieved from http://www.iupui.edu/~j21099/hospitalwebsites/
Huang, E., Chang, C. A., Khurana, P. (2011). Healthcare New Media Marketing. Retrieved from http://www.iupui.edu/~j21099/hospitalwebsites/interactive2/index.html
Legacy Health. (2012). Legacy Health, Home. Retrieved from https://www.legacyhealth.org/
Mayo Clinic. (2012). Mayo Clinic, Home. Retrieved from http://www.mayoclinic.com/
Mayo Clinic. (2010). Mayo Foundation for Medical Education and Research. Retrieved from http://www.mayoclinichealthsolutions.com/
Patton-Fuller Community Hospital. (2011). Patton-Fuller Community Hospital, Home. Retrieved from https://ecampus.phoenix.edu/secure/aapd/cist/vop/Healthcare/PFCH/index.asp
U.S. Department of Health and Human Services, Agency for Healthcare Quality, Hospital Survey on Patient Safety Culture: 2011 User Comparative Database Report. (n.d.). Retrieved from http://www.ahrq.gov/qual/hospsurvey11/hosp11appc.htm
Related Topics