Pain: a Balance Between Analgesia and Side Effects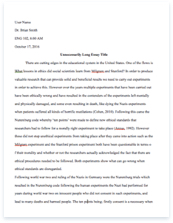 The whole doc is available only for registered users
Pages: 2
Word count: 336
Category: Pain
A limited time offer! Get a custom sample essay written according to your requirements urgent 3h delivery guaranteed
Order Now
What are the main ideas of this theory?
* Patient Participation – The proposal that patient teaching and goal setting contribute to a balance between analgesia and side effects. * Multimodal Intervention – The proposal that nursing use of potent pain medication, plus pharmacological and non-pharmacological means will achieve a balance between analgesia and side effects. * Attentive Care – The proposal nursing assessment, intervention, reassessment, and reintervention will achieve a balance between analgesia and side effects.
What are the assumptions of this theory?
* The nurse and physician will collaborate to effectively manage acute pain. * Systemic opioid analgesics or epidural opioids or anesthetic agents are identified * Medication for side effects is given as needed.
* Patients are adults with ability to learn, set goals, and communicate symptoms. * Nurses have current knowledge of pain management.
What are the concepts of this theory and how do they relate?
The concepts of this theory are the balance between analgesia and side effects, pain, and side effects themselves. Opioid analgesics often have very unpleasant side effects, so the end result is often patients taking less medication than they actually need, which results in pain not being effectively relieved. The combination of potent analgesics, pharmacological and non-pharmacological adjuvants can allow for the pain relief needed and also help minimize or eliminate unwanted side effects. Nurses can work with the patient to educate them on the side effects of potent medication and help them set realistic goals. This will entail working with both the patient and physician to achieve the results desired.
Diagram of Theory
This theory is a result of previous work done by both Marion Good and Shirley Moore. One previous work is entitled Clinical Practice Guidelines as a New Source of Middle-Range Theory: Focus on Acute Pain by both Good and Moore in 1996. The other is Good's A Middle Range Theory of Acute Pain Management written in 1998. Both of these helped formed the basis for this middle range theory.
Related Topics