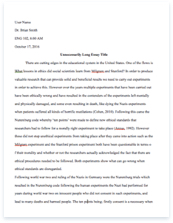 The whole doc is available only for registered users
A limited time offer! Get a custom sample essay written according to your requirements urgent 3h delivery guaranteed
Order Now
Organisational dilemma is a challenge for every organization nowadays; it is all about how to match discrepancy between individual needs and aspirations on the one hand and the organizational goals on the other. Organizational dilemma may include different types of problems, which are connected with recruitment and hiring, promoting within or from outside, job satisfaction and dissatisfaction. The process of making decision where the important issue is connected with dilemma of whether promoting from within or look elsewhere had always been as a long term decision making process for Chief Executive Officer (CEO). In 2010, Mike Joseph was faced with this dilemma while appointing the successor for its chairman and CEO, for his organization.
1.1 Recruitment and selection process
Creating a personal plan is the first step of the recruitment and selection process. Organization has to start searching for prospective employees, driving them to apply for a job and when they get the desired amount of candidates they start selection process. For recruiting process first of all organization has to identify the required qualifications; they must make sure they give the whole information to applicants to let them fully understand what they are wanted to be hired for. In our case Mike Joseph, who was orchestrating the organization between 2005 and 2010, was looking for a new candidate to fill the vacancy of the new chairman and CEO. The second step for managers is building a pool of candidates that can contain of both internal and external one, choosing them in terms of selection tools, such as tests to screen out most applicants, background investigations and physical exams to identify viable job candidates. The case took into consideration two candidates from both inside and outside of the company. After this, supervisors and others interview final candidates to make the final choice. According to our case the decision of Mike Joseph was in favor of an outsider Mike Ullman, passing over Jessica Robert, who was instrumental in turning around the company from 2005 to 2010. This case wants us to identify whether it was a correct decision or not, considering and identifying the reasons why outsider was selected for the particular vacancy passing over the experienced and instrumental worker of the company.
Question 1
"HR managers facilitate plans to integrate diverse talents to work productively towards a common goal". Sunita Devi (2012 p19) The importance of a proper hiring has become on the first place for every company nowadays. There has been a huge amount of researches that justified how important it is to have the right person on the right place. Considering the situation that happened in our case, I can say that choosing the new candidate for the CEO position can be considered as a wise and proper choice. This choice can be viewed in terms of diversity at work. If this or that organization doesn't have enough candidates to fill the needed vacancy they can start looking for employees from outside. Outsider is a new person, who can provide new knowledge, skills and experience. He or she can be a new component for organization that can provide updates for the company, bring it up to a new level by upgrading its structure. According to the book "Principles of Human Resource Management" 15th edition by Snell & Bohlander 2010, it was said "When the president or CEO of the organization retires, a chain reaction of promotion occurs.
Everyone moves up a slot, and someone new is hired into a starting position in the mailroom". Undoubtedly this almost never occurs, but this quote can show in what way some companies approach recruiting. Bringing in to a company a new staff means a wish to change and refresh it. Choosing outsider Mike Ullman as a new CEO can start a new chapter for the company and progress the development of it. Well-known thought leader in HR Dr John Sullivan once said that hiring from outside is a great way to get proven talent for the organization. His words can be considered as a good advice for those companies who has dilemma of either promoting within or from outside. A talented candidate who has already shown his or her skills in another company can be a valuable worker for the organization. They can perform even much better comparing with existing employees who has been working for the company for quite long time, bringing diversity to it.
Chief Executive Officer of the ICLIF Leadership and Governance Centre said: "The key question about HR is, whether or not it is keeping up with the changing world and responding effectively to the business leaders' cry to help" (2011). In my opinion the same situation was in the case. As it is known a turnaround was orchestrated by Mike Joseph, Jessica Robert and Allen White, where Jessica Robert and Allen White were brought from outside and were the first outsiders to join in their respective positions. Company also wanted to differentiate the structure of their organization by bringing in new kinds of skills and knowledge. Promoting candidate from outside can also be used as a valuable source of information about their competitive organizations, using any tools of a competitive company's strategy can be useful for an organisation, by differentiating and expanding it.
Question 2
Employee morale
Employee morale is an illustration of a worker's behavior, their emotions, attitudes and overall outlook during the process of their work in the workplace environment. Considering the situation that happened in the case there should be viewed advantages and disadvantages of both insider and outsider to see the impact of such decision on the morale of the employees.
2.0 Insider
Promoting employees from within rewards them for their performance in the past and intendeds to encourage their valuable inputs to organization, providing opportunities to continue their efforts. It also plays as an example for other employees, who can see all the encouragements and rewards and be inspired to work at the same level.
2.1 Advantages
Filling the vacancies using inside candidates has some advantages, and they can be listed in terms of several areas such as 1-recruiting, 2-retention, 3-cost savings, 4-flexibility, 5-culture fit. The first area where the advantages can be found is recruiting. Recruiting employees from within is considered as a good way of hiring as it provides opportunities for career advancement and it motivates and drives employees even more as they can see their career growth. Secondly, having already been with an organization for some time, inside candidates are tend to stay and try to make input to achieve organizational goals rather than leaving it, this provides retention for an organization. Promotion from within enhance employee commitment and provide a manager a long-term relationship.
The third one is also very important issue for an organization, it is cost saving. The price of finding, hiring, testing a new employees can exceed the price that can be spent for training the existing staff. It can take much less time to train and orient a candidate within, as they are already familiar with the whole structure of an organization, its culture and goals. The fourth advantage is flexibility. It is very convenient for a company when a candidate within can train and share their experience with their replacements. They are always available for questions and can fill in their old position in case of emergency. The fifth one is culture fit. Every company has their own culture of organization. It is obvious that an inside candidate will cause less problems in case when the company may have new challenges. An inside candidate can orient according to organization's culture. It is not fact that a new member of staff can be a good culture fit.
2.2 Disadvantages
Considering all the advantages of promoting employees within the company, managers need to be aware of potential limitations. For example, there can be a case when training an employee within or even their experience is not enough for easy way of filling the vacancy and here an outsider can bring much more advantages for the company. Starting consideration of all the disadvantages of promoting an employee within the company it can be said that this action can first of all cause "inbreeding" of ideas and attitudes, and create the risk of "employee cloning". Being in a company for quite long time, employees tend to work in similar way all the time and generalize the ideas without providing any innovations to a company.
Taking into account the case with Jessica Robert, who was instrumental in turning around the company between 2005 and 2010, it can be supposed that the company might have the need of innovation something new. Staying for quite long time on the same position and having the same types of ideas can prevent the development and growth of the company that is usually known as the worse outcome for any organization. Another disadvantage for promoting an employee within is the moment when this or that employee is rejected from getting an applying job, this may cause disconnection, when a manager shows all weak sides of an employee and what remedial actions they can take to improve may sometimes get them unmotivated. Yet the manager knows ahead what type of employee he or she wants to hire, testing the existing employees can be just a waste of time for the managers. One more disadvantage is that group of employees is usually not satisfied when their new boss is appointed from within their own ranks; this may cause tension for the employees who were also trying to fill this vacancy.
3.0 Outsider
"Never hire someone who knows less than you do about what he's hired to do." (Said Malcolm Forbes, Former Publisher of Forbes). In case when a company wants to take company up to a new level considering new candidate is a good decision for it. If this or that organization doesn't have enough candidates to fill needed vacancy they can start looking for employees from outside, because sometimes new talented people can do things current employee cannot.
3.1 Advantages
As it was already said above, hiring an employee from outside may bring differentiation into the ranks of existing employees, new knowledge and experience. This is very important for all companies, by refreshing and obtaining the person with another experience who brings a company new information, causes the growth of the company and takes it up to a new level. With every day development of the world, companies need to be aware of new technologies and new kinds of skills that can be used in order to provide prosperity for a company. Refreshing the structure of the company by appointing the candidate for CEO position from outside can just start new page of development of the company.
3.2 Disadvantages
One of them main disadvantage of promoting an employee from outside is a long term process of forecasting the supply of outside candidates. The manager has to do a research of the particular candidate he or she wants to hire. This may require spending lots of time and not guarantee the choice was correct. But in our case, the position for COO was orchestrated by Jessica Robert during 5 years; the fact of experienced work with a company for quite long time does not provide the needed change the company is looking for. Undoubtedly it is not a secret that the particular situation that happened in our case may cause demotivation for an experienced worker Jessica Robert. Working for quite long time for the company and contributing to its success there was an expectation that the particular vacancy will be filled by her. The decision that was made in favor of an outsider surprised the staff of the company but it does not mean the end of a career for Jessica Robert, it can also be a new start with new achievements of goals at any other organisation, where she also can be appreciated as a new source new skills and the main reason of company growth.
Conclusion
"I am convinced that nothing we do is more important than hiring and developing people. At the end of the day you bet on people, not on strategies." (Lawrence Bossidy, Former COO of GE and author) Taking into account all the advantages and disadvantages of both sides I can conclude that our case shows that the company already had experience of bringing outside candidates, and it did not have a bad influence on the company, conversely this way of management demonstrates how to keep the organization up to date. Supporting the structure of the company by refreshing it with a help of new candidates, company keeps moving up being aware that the process of updating the company with new staff is the key of success for their company.
References
Aaron Green. (2007). On Staffing. (Online)
http://www.boston.com/jobs/on_staffing/111907.shtml. [Accessed 16th Jan 2013].
AcademiaHR. The 5 Best Hiring Quotes. (Online) http://www.smartrecruiters.com/blog/the-5-best-hiring-quotes/. [Accessed 20th Jan 2013].
Alexis Writing. What Are the Benefits of Hiring Externally?. (Online) http://www.ehow.com/list_6618089_benefits-hiring-externally_.html. [Accessed 21th Jan 2013]. Nandini Rajagopalan . (2011). Hiring An Outsider CEO: Change Is Not Always Good. (Online) http://www.businessworld.in/en/storypage/-/bw/hiring-an-outsider-ceo-change-is-not-always-good/369411.37482/page/0. [Accessed 20th Jan 2013].
Books
Snell, Bohlander, 2010. Principles of Human Resource Management. 15th edition. South-Western.
Journal articles:
Rajeev Peshawaria, 2011. To maximise growth… You need a Brave New HR. HR Matters, 13 issue, and pp 14-15.
Suita Devi, 2012. Diversity at work. HR Asia, 12 issue, p19.
Related Topics