Organizational Culture and Its Relevance for Organizations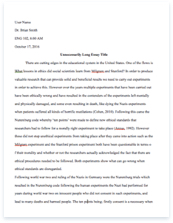 The whole doc is available only for registered users
A limited time offer! Get a custom sample essay written according to your requirements urgent 3h delivery guaranteed
Order Now
This research paper enunciates the paradigm of organizational culture and its relevance for organizations in general and health maintenance organizations (HMOs) in particular. The sheer necessity of management, development, and preservation of organizational culture from root level is alluded to simultaneously. Furthermore, with regard to the provided case study, elements to ensure an improved system for Healthdyne are provided with the assistance of core factors and forces that stand as prerequisites to an efficient, robust and fluid managerial apparatus in any institution. Change, concerning the division of responsibility, work jurisdiction and time investment, is suggested throughout the course of this research paper in order to overcome the rising disparities in any corporation especially HMOs.
​An organization is a body of individuals committed to achieving a common goal, unanimously completing a task, or collectively providing a service. The primary requirement for the existence of such a group is the attribute of being organized. Therefore for a culture that imparts a set of values, norms and beliefs in formulating a work ethic and agenda, there is a demand for consensus and responsibility within an institution. It is crucial to note that both organization and organizational culture complement each other; a smooth flow of operations is imminent should there be a correlation between what is done and what is taught.
​Subsequent to that, the relevance of organizational culture is paramount in ensuring efficiency for a conglomerate's practical machinery. There are intriguing reasons for that: educating and informing the work force with a status quo of the organization frames a vision, leading on towards the creation and achievement of common goals and impactful objectives. An addition is the creation of a free space for thinking, evaluating and acting for employees, resulting in behavior that is coherent with standards and policies.
​Moreover, the most significant consequence of a culture to exist and to be applied in an organization is a vigorous understanding of its purpose and service. In the case of a Health Care Organization, the workers are introduced to the moral implications of operations and are embedded with ideas which are pivotal in creating a better system of health care for the masses.
​Corporate organizational barriers are therefore obstacles that limit the operations and advancement of the corporation. Such limitations take birth from issues such as cultural differences, resistance to changes, and lack of adequate facilities and skills. Prevention of corporate organizational barriers is essential for an effective positive culture that enhances its long-term growth objectives.
Organization Change at Health Dyne
​With reference to the case study, it is important to note the forces and factors that contribute to an organizational culture, particularly that of a health maintenance organization.
​Primarily, the services rendered under the HMOs are based on societal demands and basic law and standards. This constitutes to the provision of both basic and necessary health care to individuals. For Healthdyne, the tilt towards change can be achieved through a systematic assessment of interest-wielding prerequisites: what is required by the market it provides to is to be put under the microscope in order to formulate new agenda for the board. Also, a consistent reminder of the organizational mission, providing health care to the Northern California Bay Area that is, should aid in rejuvenating the dedication essential for the execution of services.
​Secondly, developing a cultural transformation program for dealing with areas identified to be receptive to constraints simplifies the conundrum of lackluster work ethic and motivation. Involving the management and employees in the formulation of structural changes can very much prohibit any collective or individual resistance to transformation within the organizational structure and change. In order to implement such an amendment, the presence of motivation, mostly through leadership, that of Mr. Brice, is of substantial value.
​Motivation as such has a trickle-down effect, which tends to influence every designation in the organization hierarchy. Top executives motivate their management team and organization; middle managers motivate employees in their departments; lower-level managers motivate workers in their work units. There is an opportunity amidst every level to incorporate and carry out their own respective work rigorously, wholeheartedly, and most of all, thoroughly to satisfy the requirements of their work jurisdiction and position entirely.
​Besides, reorganizing the hierarchical structure of administration, and adapting a lateral structure to prevent bureaucratic red tape would largely benefit the workplace environment and effectiveness at Healthdyne, whilst ensuring firmer responsibilities upon the workers. A bureaucratic red tape is the long procedures of approving and clearing an order before it can be carried out, which is mostly associated with a hierarchical structure where power is concentrated at the top. A lateral structure has power delegated to various heads. By resorting to equity in distributing powers and responsibilities, Mr. Brice can vent off surmounting pressure upon his own shoulders and trust the heads of finance, marketing, advertising, distribution, and services department to engage and carry out activities altogether in an absolute manner.
​Simply put, the hiring of skilled personnel to prevent lack of expertise and employee fatigue is crucial in encouraging change and boosting the percentage of a positive outcome it brings. Following this, the creation of training programs and tasks pertaining on keeping the employees updated on the latest practices in their field of expertise prevents stagnation in growth both of employee and organization.
​Encouraging feedback, interpersonal and top-down communication to prevent communication breakdown is relevant in embedding change within an organization. This consequently creates space for effective communication to take place. Effective communication is paramount in any organization, thus, also will allow knowledge and skills to be readily available in any part of the organization through proper management and therefore add to the prevention of skill and knowledge problems. In regard of Mr. Brice, his employees, instead of being adamant to their job descriptions, shall have a clearer understanding of company policy and requirement; the inevitable conclusion would be that work would be done with dexterity and in an adroit manner.
​All in all, the organizational culture at Healthdyne is susceptible to change only if its entire system is overhauled with drastic and thorough rearrangements. This constitutes to the better understanding of the said organizational culture, its significance and impact on the activities of all employees.
Related Topics