Operations Performance Objectives in Support of Corporate Strategy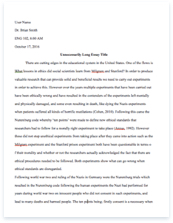 The whole doc is available only for registered users
A limited time offer! Get a custom sample essay written according to your requirements urgent 3h delivery guaranteed
Order Now
In order to overcome the significant human and technical difficulties, Zara has recently deployed a new process that extensively relies on sophisticated models of operations research. This has been meant to determine every single inventory shipment sent from the two central warehouses to its 1,500 stores worldwide. This model links the demand and the stock levels through choosing store quantities replenishment.
Having more than 1,500 stores located in 68 countries, Zara has become the index group flagship chain and one of the leading fashion retailers in the world. Its recent years impressive growth has made Zara become the most recognized worldwide apparel brands (Helm 2008). This has been led by its fast-fashion business model involving ever-trendy offered items, and in-session frequent assortment changes at competitive prices in an appealing store environments.
In order to achieve this proposition, Zara has developed a highly innovative and responsive design, production and distribution infrastructure (Ghemawat 2003). Particularly, Zara involves two primary warehouses in its supply chain located in Spain. They receive periodically finished clothes shipments from ship merchandise, and suppliers twice a week directly from every Zara store in the world.
This paper critically identifies and discusses Zara's corporate strategy of its clothing business. It also discusses the five operations performance objectives used by Zara's business. However, the paper also evaluates how these performance objectives used in the operations helps the company in supporting its corporate strategy. Additionally, the paper also analyses and explains external benefits that Zara gets as a result of using these five objectives.
The problem: Managerial challenge
        Its model of innovative business is powered by flows which are in a continuous cycle from stores to designers, designers to suppliers, suppliers to warehouses, and warehouses to stores. In distributing its merchandise to the stores, Zara uses a supply chain comprising of two primary warehouses from Spain. The key challenge associated with the control is to determine the exact number in each article units' size to be incorporated in each shipment, from each of its more than 1,500 stores located worldwide. Another challenge was on how to deal with its competitors. Though the company faced stiff competition from its rivals, it enjoyed competitive advantages as a result of its quick reaction and supplying cheap products.The challenge was on how to maintain such advantages and meet the needs of its customers. Lastly, the company had a challenge adapting to the changing business environment. Being a retailer concerned with fashion and design, they challenge was in ensuring that the functional needs of the customers are met within the expected time. As a result of these challenges among others, Zara decided to use the five performance objectives with an aim of supporting its corporate strategy.
A corporate strategy is a process with an objective of combining various activities of the business functional areas in a way that facilitates achievement of the organizational objectives (Hefy 2013). A business corporate strategy is based on the following three key areas. The recent position of the business, where someone aims the organization to be in the future, and the strategies used to ensure the business gets there. It is concerned with deployment of the available resources aiming to achieve the set objectives through the use of given tactics. It is important as it will have an impact in the overall direction of the business and enhances establishment of its future working environment. It defines the businesses and the markets that an organization chooses to operate.
Zara a Spanish accessories and clothing retailer is based in Arteixo, Galicia. It was started in 1975 by Rosalia and Amancio. It has become the index group flagship chain store and the largest apparel retailer in the world. It also has brands like bear and Pull, Uterque, Massimo Dutti and Bershka. Zara is known as the fast developers of new products as they only needs two weeks to invent a new product and puts it to its stores. This concept has enabled the company to meet the needs of its customers within a short lifespan. It has resisted the industrial trend of transferring its fast fashion production to countries associated with low costs. It has also been known due to its zero policy of advertising and instead it uses that revenue in opening up new stores in the world. This has increased its idea of being a "fashion imitator" and a company that supplies products at low cost.
Zara implemented a corporate strategy that is meant to enhance the success of the business. In its corporate strategy, it incorporated five operations performance objectives to enable it achieve the set organizational objectives. A strategy refers to a plan or a method chosen by a business with an aim of bringing a desired future such as solving a given problem or achieving a set goal (Yoffie 2011). Zara had invented a strategy of reaching out more customers and ensuring that it will be the best fashion company in the world distributing fashionable clothes. Through this strategy, the company implemented five performance objectives to be used in its operations. These objectives include; the speed in which it reacts to emerging issues, cost which made it have a competitive advantage, the dependability mostly on the customers' needs, flexibility in its systems and the products' quality through high quality tags and labels (Scarlett 2009). The company also initiated three steps for it to be successful. The first was to make fashionable clothes that people want to wear. The second step was to ensure that the company sells enough clothes more than they have made. Lastly, the company wanted to ensure that it has done it more and more as it can afford. The implemented performance objectives supported the Zara's corporate strategy and enhanced the achievement of its objectives.
Goals and strategy
        The original idea of the business was creating a link between customers' demand to manufacturing, and manufacturing to distribution. Zara's founder and CEO, Amancio Ortega, found it important to manufacture and retail together in the apparel industry. From his views, Zara was able to position itself as an organization with a vertically integrated control system. It operates across all phases of the fashion process: manufacture, logistics, design and distribution to its privately managed stores. Elleman (2010) indicated that such models of a business facilitated the reduction of 'bullwhip effect'. This is the tendency where the final demand fluctuates as the orders are taken back to the supply chain. As a result of market instability, Zara was among the first organizations that were able to implement a new concept within three weeks from starting to design to store hanging, and the product was ready for the customer to purchase. This was facilitated by its vertical integration thus shortening their turnaround time's hence achieving greater flexibility. It also reduced stock to a diminishing and a minimum fashion risk in the greatest possible extent. Though Zara's strategy appears to be very simple, it has successfully worked well in the past, and it is still operational in spite of economic downturns in the past. The founder and the CEO understand the main Zara's goal and try to follow it to the best way possible. Strategies used by Zara to achieve its objectives incorporated the following five performance objectives.
Speed
        This refers to the way a business responds to the emerging issues in the market (Greenberg 2013). Different company's responds to their customers need in different speeds. This affects the operations of the business and thus hinders the achievement of the set goals and objectives. Zara finds it beneficial and essential to respond to the customers' demands in a quick manner. The reason is that the fashion industry changes frequently as per the environment changes. Zara relies intensively and puts its trust in its employees in order to ensure customer needs are addressed as fast as possible. Instead of Zara hiring a group of experts in fashion, its workers directly communicates with the customers. This enables them to analyze the fast selling products, and the items that are highly demanded by the customers. Through the gathered information, a group of 'commercials' decides what clothes to be designed and setting up of their final price. Another group of 'commercials' is dedicated to extensively travel to all the Zara's retail shops worldwide. This group is mandated in deciding the types of products to be distributed in each store, hence shortening the process of decision making among middle and top managers. Their speed enables them to maintain the necessary flexibility in producing and designing over 12000 new items annually. This capability enables them to achieve their expedited response strategy to consumer demands. This operation performance plays a vital role in supporting Zara in achieving its objectives of reaching their customers within the shortest time possible.
Cost
        Cost is a very essential factor in the performance and the success of any given organization. Zara implemented this operational performance objective to ensure it maintains its customers and have a healthy competition. Most of The Zara products are produced in Europe. In comparison to competitors, they have a very little outsource in Asia (Lamb 2010). Despite of the production cost in Spain being higher compared to Asia, Zara enjoys a competitive advantage in terms of operations compared to its competitors. Though the competitors' gives them a cost advantage in regard to labor, their operational efficiencies are hindered by their lack of flexibility. Low cost of inventory is the key sustainable benefit as it allows Zara to manufacture and sell products at low prices.
Quality
        Quality refers to the standards of a given item as measured against other similar things, and the degree of excellence of that item (Brocka 2010). Consumers who are the main targets of the business may focus on the quality specification of a product or a service, or how the product compares to the business competitors. In a business context, quality is attributed with five aspects namely; producing, checking, quality control, quality management and quality assurance.
On matters concerning quality, Zara has a synonymous brand with a fashion's cutting edge that was distributed at affordable prices to its customers. The company enjoyed quality advantage as a result of the tags they attached to their products. They labeled their products with tags written "made in Europe" instead of "made in China". This was due to Zara having trade-off between operational efficiency and low cost of labor in Asia. This technique made their products appear to be of high quality thus attracting more customers. The concept also facilitated the achievement of the company's set goal of reaching out more customers.
Flexibility
        It refers to a situation in a business where the operating systems are designed in a way that they can adapt in case external changes occur (Gondling 2011). It is also seen as a system's ability in responding to potential external or internal changes affecting the business value delivery, in a cost-effective and timely manner.
In Zara Company, designers who are averagely 26 years old operate in a very flexible manner. After drawing their design sketches, they then discuss the issue with market specials and procurement and planning staff (Calderin 2011). This concept illustrated flexibility of generation of ideas. On the other hand, the designs that are in a huge number shows their ability in meeting almost all fashion required by customers of up to 55 years. Compared to its competitors, this model appeared to be very different as it is adaptive but not traditional merchandising. Through the research carried out, it indicated many of its competitors were relying on a small elite team of design. This team was mandated to plan on both production and design needs well in advance. Stores were also found to have little autonomy in making decisions on which products to put on display or put on sale. The reason was due to the plans that were undertaken accordingly by headquarters and quantities ships as forecasted. Zara has much fabric dying, cutting and processing equipment. They provided the company with an added flexibility and control to adopt new trends as far as demand is concerned. According to Oppapers.com (2010), this added flexibility was very essential as it helped Zara on two fronts: fewer inventories and short lead times. As a result of changing market environments probably in fashion of the clothes, Zara was able to meet the demands of its customers. Their stores located in different parts of the world ensured that they were satisfying their customers' needs in case a new fashion erupted.
Dependability
        It refers to the measure of a system's reliability, availability, and its maintainability (Zamojski 2012). It encompasses on the designed mechanisms which are meant to maintain and increase the dependability of a system. It can be classified into three elements namely: attributes referring to the ways used in assessing the system's dependability. The second element is threat referring to an understanding or being aware of the factors that can affect the system's dependability. Lastly is the means that consists of the ways that can be used in increasing the dependability of the system.
Zara has a large control and ownership of production processes. This has enabled them to ensure timely service and delivery of products to customers within the expected time. As a result of their large number of stores located worldwide, most of their stores are known to run out of stock. This makes them signify their low dependability in terms of the available products. However, the company achieves the perspective of dependability in terms of keeping to date with the available fashion in the market (Galindo 2012). Dependability is a relevant factor towards the success of every business. This aspect builds the confidence of customers with the company's products that is a set goal of Zara Company.
External benefits accrued from operations performance objectives
        These operations have played important roles in ensuring that Zara meets its set objectives. As a result of its speed, the company has increased customer confidence as they are able to meet their needs within a short lifespan. Its capability of distributing products at low prices has also benefited the company externally. This has enabled them to enjoy a competitive advantage thus attracting more customers through their affordable prices compared to their competitors. Flexibility in terms of fashion design has improved the company's' products as they appear more appealing and attractive. These objectives have also led to the company's growth through the revenues obtained from their increased sales. Flexibility has affected the success of many businesses. As a result of Zara's flexibility, it has facilitated the company's achievement in terms of meeting customers' expectations despite the changing business environment.
In conclusion, Zara has demonstrated its market flexibility in its operations. An insight that might deteriorate its growth is based on the control taken in all steps of it is cloth manufacturing. The company has operated from fabric to design to manufacturing, distribution and lastly to sales so as to cut cost and have huge gains in flexibility and speed. Obtaining a good operations strategic mix in the fashion industry where changes occur daily is the key survival to the retailer. The company also needs to improve its I.T department due to the changing technological improvement.
References
Brocka, B., & Brocka, M. S. (2010). Quality management: implementing the best ideas of the masters. Homewood, Ill.: Business One Irwin.
Calderin, J. (2011). Fashion design essentials: 100 principles of fashion design. Beverly, Mass.: Rockport Publishers.
Delagarde, M., & Baykal, J. (2011). Differentiation strategies in the fashion industry: Zara case. Berlin: LAP Lambert Academic Publishing.
Elleman, B. A. (2010). Piracy and maritime crime: historical and modern case studies. Newport, R.I: Naval War College Press.
Galindo, M. (2012). Fashion worlds: contemporary retail spaces. Salenstein, Switzerland: Braun.
Greenberg, P. (2001). CRM at the speed of light: capturing and keeping customers in Internet real time. Berkeley, Calif.: Osborne.
Gundling, E., & Hogan, T. (2011). What is global leadership? 10 key behaviors that define great global leaders. Boston, MA: Intercultural Press/Nicholas Brealey Pub..
Hefty, J. (2013). Physical security strategy and process playbook. Oxford: Elsevier.
Kendrick, T. (2010). The project management tool kit 100 tips and techniques for getting the job done right (2nd ed.). New York: AMACOM American Management Association.
Merna, T., & Thani, F. F. (2008). Corporate risk management (2nd ed.). Chichester, England: Wiley.
Lamb, J. (2010). HTML5 Advertising. Dordrecht: Springer.
Powner, D. A. (2012). Information technology DHS needs to further define and implement its new governance process : report to congressional requesters.. Washington, D.C.: U.S. Govt. Accountability Office.
Scarlett, R., & Killick, J. (2009). Performance Operations 2010 Edition. (5th ed.). Burlington: Elsevier.
Yoffie, D. B., & Kwak, M. (2011). Judo strategy: turning your competitors' strength to your advantage. Boston, Mass.: Harvard Business School Press.
Zamojski, W. (2012). Complex systems and dependability. Berlin: Springer.
Related Topics