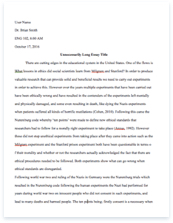 The whole doc is available only for registered users
Pages: 4
Word count: 886
Category: Dog
A limited time offer! Get a custom sample essay written according to your requirements urgent 3h delivery guaranteed
Order Now
            The popularity of dogs as pets not only in the United States but also the world over is undeniable. Dogs of all breeds, colors, and sizes can be seen being walked at the park, on the streets and even in photos while they are being carried by their celebrity owners.
One time I was sitting in the park and got to observe the people who were there with their pet pooches. I noticed that while there were many dog owners not all of them were alike in the way they treated their dogs. Of the many types of owners, three stand out in my memory. These are the dog-socialite, the trooper and the buddy.
Dog socialites
These are dog owners who seem to choose their pets for the main purpose of using them as fashion accessories.  Popular breeds among this crowd are cute and cuddly designer dogs or toy dogs like the chihuahua and teacup yorkie. Many dog owners of this type dress up their pets in garbs to match their own complete with accessories such as rhinestone collars and "doggie bags."
Quite frankly, I find the current term "designer" to be a bit funny. Can one really say dog by Donna Karan or Calvin Klein? For a stereotypical example of a "socialite" dog owner, think of the true-life socialite Paris Hilton who is often seen cuddling her Chihuahua tinkerbell.
 While this type of owner best characterizes "socialite ownership," it is not limited to dainty girls with dainty dogs, it also applies to those who get the biggest dogs possible for the purpose of bragging rights and the satisfaction of getting other people's attention when they walk their dogs. Pretty much like the guy I saw that positively beamed at the whistles people gave as he walked his massive Great Dane.
The Trooper
The trooper dog owner treats his or her dog as a literal "show" dog.  Trooper owners take pride in having obedient and talented dogs.  They normally put their dogs through obedience training or teach their dog tricks like how to catch a Frisbee or roll over.  While an expectation of obedience and skill are natural among all dog owners, the Trooper dog owner takes immense pride in being able to show off their dog's intelligence by barking out orders which their dog immediately obey much like trained recruits under their drill sergeant's command.
There was one guy at the park who kept making his dog go through a drill of "sit, lie down, beg, and play dead" commands all the while sneaking a glance at who was watching the "performance." If anyone made a comment on how intelligent the dog was, you could actually see this guy puff his chest out in pride as if he were the one being called a "good boy."
The Buddy
As the name suggests, Buddy dog owners are into dogs for the main purpose of companionship and friendship.  While an intelligent dog who knows who to do tricks is a bonus, most buddy type dog owners will be just fine with just about any breed that is friendly and with good temperament like Labrador Retrievers or Golden Retrievers.
During my stay at the park I was able to observe such an owner with his dog who appeared to be a Lab mix, as they sat in companionable silence as they watched the world go by. From time to time, the buddy master would stroke the head of his canine friend making comments about the passersby. The dog in turn seemed to listen with rapt attention, sometimes looking in the direction his master was pointing but more often just sitting there with his tongue hanging out.
Of all three, I personally prefer the relationship between the buddy owner and his pooch. Superficial is the first word that comes to mind in considering the socialite dog owner. While I'm sure these owners care for their dogs in their own way, I find it shallow to say the least, to pick dogs on appearances and potential as a fashion accessory alone. Judgmental?  Okay, maybe. But they sure do coordinate themselves fashion-wise, don't they?
The trooper dog owner seems to me to be all about ego. They share a bit of the "look at me" need by the socialites only they are slightly better in terms of acknowledging that their canine companions are more than just pieces of fluff.
Buddy dog owners treat their canine friends as friends. It looks to me that there is a give and take in their relationship as both human and dog derives a certain degree of comfort and companionship from each other. I also think that this type of owner would be more likely to take care of their pets even after all the cuteness of puppy-hood has worn off and old age sets in.
The few friends I know who share this kind of relationship with their dogs often talk of how boundless their dog's love and friendship is. One pal of mine even loves her dog so much that she can't sleep without her lab retriever Brandy settled in by her feet. Call me sentimental, but I find that really touching.
Related Topics