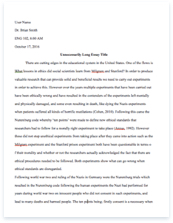 The whole doc is available only for registered users
A limited time offer! Get a custom sample essay written according to your requirements urgent 3h delivery guaranteed
Order Now
A family gives us the reason to do something. Parents are the backbone for our success. They encourage, support and motivate us in every good way. In my case, along with my parents, my grandparents (the maternal side), played this role. I was four years old when my parents left me over there. I was sleeping when they left me. The next morning, my grandparents' house was echoing with my screeching and shouting. It was my grandmothers' voice, which put a stop to this. I was sitting on her lap, listening to a song sung in Bhojpuri. The most fascinating part of the song was that it was about me. It holds that how I would make my family and would feel proud and would glow like the Sun. The song helped me in starting my journey of learning. My grandparents, like all grandparents, were treasures of stories. The stories were about their life narratives. The stories were also about my mothers' life and her education. There were fairies, demons too, and also from our mythology. In this way, they taught me moral values.
My grandmothers' folk songs became a part of my daily life. But on some occasions and festivities, they were more illustrious. This built up a curiosity to learn more about my culture. I eventually, learned without asking, with these chores of her. It was not only her, involved in this process but my nanny too. She too, with her Bengali tales, and with all traditional stories helped me in exploring more. My grandfather too with his stories about our ancestors was helping me to discipline my ways of learning. My grandparents and my nanny kept me in discipline, without any scolding. Obstacles are always meant for celebration. I understood this when I was in class five. I scored fewer marks in geometry. My grandparents encouraged me to work hard. My grandfather even gave me lessons on geometry. They showed me my liking for literature, as I scored good marks in both the literature. They were a perpetual source of my encouragement. Since then, I knew that whenever I feel low; it was they whom I should turn to.
My teachers in school made me realize about my passion for culture and literature. This keen of interest, associated me with the literary and cultural club of my school. I was in class nine when I assisted my cultural representative in organizing an interschool cultural event. It was just a beginning to my exploration. I started taking a keen interest in different cultural practices of India. Learning the whole of India was not possible, but I tried my best to get whatever I could. This learning of mine turned out to be fruitful when I realized, that I was able to speak Bhojpuri, Bengali, and Maithili along with my English and Hindi. After the death of my grandmother, I came to live with my parents in Lucknow. My mother thought it was going to be difficult for me in a new environment. I was missing my grandmother but the adjustment was not difficult because I found it to be another stage of learning. I highly enjoyed being here. The Ganga Jamuni Tehzeeb, is highly appreciable of this place. Both Muslim and Hindu blended so smoothly, I felt no stranger. Like Bengal, I found Lucknow too to be culturally rich. The varieties in food are all self-explanatory of the richness of this place. I got enrolled here in class eleven in a science stream in Bharatiya Vidya Bhavan Public School. I was made the vice-captain of my house "Vinay".
Promotion to class twelve made me the captain of the same and the cultural representative of my school. The teachers then made me organize different cultural events, which I did with much interest and love. After passing school, with the guidance of the English teacher of my school, Vidhi Sinha, I took up Bachelors of Arts program, in the University of Lucknow. She says, 'One should take their passion and hobby as their career. It will be of no complaints and irritation and you will enjoy working.' My subjects were English, History and Political Science, but enjoyed more of the literature part. It was here I met my mentor Dr Meenakshi Pawha (Associate Professor at Department of English and Modern European languages, University of Lucknow), whose guidance and support made it possible to do well in my academics. Thus, after my under graduation, I started my Masters of Arts in English.
It was just another attempt to explore more about the world, and literature has always been a medium of aid to me in my learning process. As my mentor says "Knowledge never goes waste". I started learning from wherever and from whomever I can, even from my students, as they come up with new ideas and something unknown to me. I started tutoring, though with much resistance from my father. He considers it about me going money minded but I find it another way of learning. As Margaret Fuller Says, "If you have knowledge, let others light their candles in it". Thus, I highly believe there is lot to learn in this vast ocean of knowledge and I have gathered few drops in my vessel. I was working for my NET exam (National Eligibility Test), as I have opted to have a career in teaching.
It is because of this Dr Pawha, told me about FLTA (Fulbright Foreign Learning and Teaching Assistant program) and explained about the program. I found that this program will make me learn the teaching methodologies that are prevalent across the globe. Along with the methodologies it is going to benefit me with the current English Language Teaching Research phenomenon. Employing these things in my classrooms on coming back to India will help me teach my students in an effective way.         
Related Topics