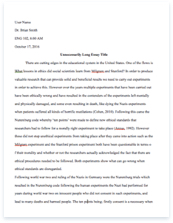 The whole doc is available only for registered users
A limited time offer! Get a custom sample essay written according to your requirements urgent 3h delivery guaranteed
Order Now
The overall purpose of this paper is to explore the Native Hawaiian/Pacific Islander (NHPI) population and the health issue of obesity in their culture. There are a variety of factors as to why the NHPI community has a high occurrence of obesity and other health related problems that are associated with obesity. In this paper we will explore a little more about the population, the integration of the health issues, and some recommendations regarding what could be done in order to prevent obesity.
The health problem that is prevalent in the NHPI community is obesity as reported in the 2010 National Health Interview Survey (NHIS). NHPI's are the smallest reported group with 42% of participants being obese (Bacong, Holub, & Porotesano, 2016). According to the Department of Health and Human Services Office of Minority Health, in 2015 NHPI were three times more likely to be obese than the overall Asian American population (DHHS, 2017). According to the CDC, being overweight or obese is defined as having weight that is higher than what is considered healthy for a given height (CDC, 2016). Individuals who are considered overweight/obese are highly likely to suffer from high blood pressure, high levels of blood fats, diabetes and LDL cholesterol (DPHHS, 2017). Cultural and behavioral factors play a big role in the prevalence of obesity in this community. The NHPI community have a diet that is high in fats and calorie intake, such as carbohydrates like rice and processed meats (Kaholokula et al., 2013). Lack of exercise and low physical activity is also another factor that leads to obesity in this community since the NHPI community lead sedentary lifestyles (Moy, Sallis, David, 2010).
NHPI are cultural groups that originate from the Pacific Islands in Polynesia, Micronesia, or Melanesia. Since this population is considered small, the data is aggregated with Asians and represents over forty cultures. The NHPI community consist of Native Hawaiians, Samoans, Chamorro, Guamanians, Tongans, Fijian, or Marshallese (Huff, 2015, Chapter 13). Although this is a comparatively small group compared to other racial and ethnic groups in the United States, they have been growing vigorously between the years of 2000 and 2010 (Huff, 2015, Chapter 13). The most populated state that consist of NHPI's are in Hawaii then California in 2010. Median incomes for NHPI in 2010 was $52,364 compared to $67,892 for Non-Hispanic white families (Huff, 2015, Chapter 13).
NHPI community will sacrifice their health just to benefit their own family to make ends meet in finances (Moy, Sallis, David, 2009). NHPI's have a lower educational attainment, which we can assume have less access to educational prevention when it comes to active living and eating healthy. Since the NHPI community lead sedentary lifestyles, they are prone to the health issues like high blood pressure, high levels of blood fats, diabetes and LDL cholesterol. The NHPI community has also acquired the label of the "model minority" which has actually shown to be false because of studies conducted where they found plenty of health disparities (Arista et. al, 2014). In other words, this community is perceived and expected to be doing better than other groups or minorities. In this community, the Kahuna Lapa'au which were known as medical experts that used prayers, massages, and herbs were someone they had turned to before even considering going to a medical professional (Huff, 2015, Chapter 13). There is a lack of confidence from the NHPI's towards the US government which results into a low census rate and less accurate information (Srinivisan & Guillermo, 2000). Since NHPI's are less likely to seek medical care, they are less aware of the unfavorable health conditions and illnesses. They turn to spirituality remedies, prayer and religion instead for cultural expression and to gather as a community. Lifestyle changes suggested by Western health care professionals raises concerns on cultural burden which makes it difficult to do treatment and early termination of health services (Ka'opua & Mueller, 2004).
Furthermore, NHPI's value their community and turn to them in time of need. They have a strong relationship with their family, extended family and devotion for nature and spirituality (Huff, 2015, Chapter 13). I believe this is a positive factor related to their health behavior, because including their community and culture in behavior change can be beneficial. Community can also be a negative factor in terms of eating together because NHPI's like to celebrate in big ways, especially with food. Like mentioned before, NHPI are complex and attributable to socioeconomic status, and adaptation to a Western lifestyle (Huff, 2015, Chapter 13). Urbanization and less agriculture affected this community's diet during historical impact of colonization (Mokuau, 2016). Acculturation is a negative factor that affects the increase of obesity within this population. The Western lifestyle consist of low-level physical activity and a diet high in fat, sugar, and refined carbohydrates which the NHPI community has adopted (Huff, 2010, Chapter 13). NHPI's consumed less vegetable than Whites and more soda than Asians (Bacong, Holub, & Porotesano, 2016).
There is a big health disparity in the NHPI community when it comes to healthy eating and active living, and these two factors can potentially prevent the path to obesity. This paper provides a snapshot of cultural and social behaviors play a big role when it comes to barriers or motivators to make a change in this behavior. Community is a big theme that can negatively or positively affect the health issue which in this case is obesity.
Utilizing their cultural beliefs, community, and considering the timing is important to remember when planning to implement a strategy or intervention to reduce or prevent obesity. The first strategy that I think would be helpful in utilizing are community-based organizations (CBO's) that focus on the NHPI community and also promote healthy eating and active living (Arista, 2014). Also, using community based participatory research (CBPR) in order to involve members of the community like the leaders, stakeholders, church, community health centers to do research that is meaningful for them (Kaholokula, 2018). CBPR is beneficial because studies have shown the effectiveness of it for this community, since you receive input and feedback in what changes they wish to see. While conducting CBPR, you get insight in their cultural knowledge which helps with designing approaches that are culturally appropriate and grounded (Kaholokula, 2018). Timing is a big factor when it comes to CBPR. It takes a lot of time and patience, because you have to gain trust and build relationships with this community (Fong, 2003). Creating gardens so that there is access to fresh fruits and vegetables and at the same time have them be physically active working and taking care of the garden, can be an effective way to implement health eating and active living (Kwon, 2015). With the use of the fruits and vegetables from the garden, a cooking class with a community member who knows their dishes would be a great strategy. This can help them choose healthier alternatives to their dishes without losing its culture. All in all, it is important to remember that the NHPI's cultural attitude places a big value and emphasis on the health and well-being of their community and family rather than the individual. I believe keeping community and family in mind when creating interventions will help reduce obesity in NHPI's. 
Related Topics