Nursing Shortage and Nursing Turnover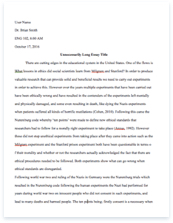 The whole doc is available only for registered users
Pages: 6
Word count: 1348
Category: Nursing
A limited time offer! Get a custom sample essay written according to your requirements urgent 3h delivery guaranteed
Order Now
Nursing shortage and turnover is an enormous issue affecting nurses in the delivery of patients' care. Nursing shortages have been shown to cause unfavorable effects which include decreased job satisfaction, decreased access to care, and can lead to increased turn over. This paper is about nursing shortages and nursing turn overs, and how the author would expect nursing leaders and managers to approach this issue. The writer's rational would be supported by using theories, principles, skills and roles of the leader versus manager. The first aspect of the nursing shortage is the aging of registered nurses and it is affected by the higher average age of individuals getting into nursing and the aging of the present population of nurses. There has been a decline in nurses younger than 30 years old. Between 1980 and 2004, the percentage of registered nurses who were younger than 30 years dropped from 25% to 8% (Huber 2010, p.575). The aging of registered nurses makes the nursing shortage a bigger problem. The average age of registered nurses in March 2004 were 46.8 years compared to 45.2 years in 2000. About half of the registered nurses are expected to be older than 50 years by 2010 (Huber, 2010, p.574).
To help reduce the shortage, nurse managers can offer sign on bonuses and relocation coverage for nurses willing to relocate. Roughly one third of the nursing work force is over 50 years of age and the average age of the fulltime nursing workers is 49 years (Brenda & Erickson, 2013, p. 1). The challenge is for nurse managers to restructure patient care delivery models that are built to support the practice of the older nursing staff. Due to nursing being a physically demanding job, nurse managers must address these challenges by initiating new technologies into practice. Nurse managers can support the older nurses by offering increased time off from work, sabbaticals and flexibility in scheduling. Furthermore, for managers to tackle the problem of aging nurses, they can recruit high school students while leaders can inspire young adults to study nursing by organizing community outreach programs to encourage the community to know more about nursing and what type of help is available to nurses such as scholarships.
It is also very important for individuals that are interested in nursing to shadow nurses which would enable them to know more about the profession and to choose nursing as a career. Secondly, nursing vacancy rate from nursing turnover is one of the larger problems leading to nursing shortage. The turnover rate is slowly decreasing from 15.5% in 2003 to 13.9% in 2005. Conversely the turnover rate for first year nurses is still high with one survey reported 27.1% in 2007(Huber 2010). There are numerous aspects that have shown the rise for nursing turnover and such reasons are the increase in the work load for nurses, less autonomy, less effective managers and leaders, reduced compensation for nurses and inflexible scheduling. Such factors may affect job stress and in turn can lead to job dissatisfaction. It is apparent that, the more unhappy staff members are, the more likely they are to leave the institution. The estimated cost to replace one registered nurse including temporary replacement, recruitment, orientation and advertisement cost is approximately $37,000 (Huber, 2010, p. 576).
Nurse managers and leaders need to value their employees, use appropriate problem solving skills, good decision making, communication and motivational skills that can be implemented in reducing turnover. Managers and leaders can also have an open door policy which could enable staff to be more comfortable to approach them at any time with problems or solutions in the organization. Managers should also seek to develop positive and trusting relationship with their employees. For increased work load, nursing managers can advocate for the development of patient focused care which includes an increase of nursing aides. Nurses must know what task to give away, how to manage their work load, and be accountable for their own actions. Managers can also provide adequate staffing to help reduce the work load for individual staff. For autonomy, nursing leaders should provide the opportunity for nurses to participate in decision making, control over nursing practice; nurses must be involved in defining and developing the practice of care in the organization since they spend more time with patients.
Nursing leaders must create an environment where nursing delegation is supported, valued, and positive outcomes are rewarded. Nurse managers should advocate for improved benefits, such as reduced cost in medical insurance and fair pay when compared to other nurses in similar organizations. Due to the critical needs for experienced nurses, nurse managers should introduce intensive training programs for nurses in specialty areas and offer tuition reimbursements for their workers to have higher education (Brenda & Erickson, 2013, p. 1). Nursing managers should have certain abilities and skills to be able to function as an effective leader. Leaders should possess good communication skills, organizational management skills, creativity and future oriented. Managers and leaders should have great qualities such as integrity, honesty, optimism and be fair to all employees. For staff to be able to work well with their managers or leaders, he or she needs to be a good communicator, receptive, motivational, approachable, and empowering.
Research shows 84% of nurses who left their job did so because of their managers. (Brenda & Erickson, 2013, p. 1). Building a high-performance workforce has become increasingly vital. Managers and leaders must be able to motivate their employees to go beyond their job requirements to be able to provide quality care for patients as a result, transformational leadership has emerged. A transformational leader is a visionary, daring, inspiring and a thoughtful thinker. Managers and leaders will need to become transformational leaders in order to have a productive workforce. They would need to be greatly involved in what is going on in the organization, be proactive, practice consistency and have an open door policy. They will also need to build an atmosphere that has a focus on building the trust and respect for everyone; show justice, inspire their employees to be the best they can be and providing for nurses to grow. Servant leadership is used to describe leaders who choose first to serve others and then to be a leader as opposed to those who are leaders first and later choose to serve; which writer can relate to (Huber, 2010, p.20).
In relation to writer's professional and personal philosophy towards nursing shortage and turnover, nurses should have a healthy work place to be productive. Nurse Managers and leaders should be supportive and approachable for the working environment to be less stressful. Managers and leaders should be able to communicate with staff on a regular basis and be able to resolve issues that employees are facing. They should know that their staff should be treated with respect and as professionals. Managers and leaders should put the interest of their staff first, they should also make sure staff's highest priority needs are met in a way that promotes personal growth and helps others become more autonomous and freer. This model helps improve quality of care, improve personal growth for nurses, values team work, and promotes personal involvement and caring behavior (Huber, 2010).
In conclusion, not all managers are leaders and not all leaders are managers, all managers have official power through position and title in an institution but leaders have no official title or authority. Although the term managers and leaders are used interchangeably, distinct difference between the roles does exist as well as overlap. Managers and leaders are facing increased challenges in overcoming the problems of nursing shortages and turn over. To help reduce nursing shortages and turn over, managers and leaders need to create and maintain a healthy work environment, hire qualified nurses for available positions and reduce turnover by working with their staff which would help retain workers in their present positions. Managers and leaders need to explore the reasons for staff leaving their current positions and try to work with existing staff to improve working conditions.
Related Topics