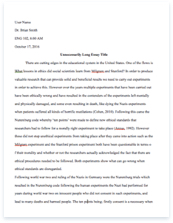 The whole doc is available only for registered users
Pages: 3
Word count: 652
Category: Nursing
A limited time offer! Get a custom sample essay written according to your requirements urgent 3h delivery guaranteed
Order Now
The Texas Nursing Practice Act (NPA) governs the practice of nursing in the state of Texas. It is implemented by the Board of Nursing (BON) to ensure that each person holding license as a nurse in Texas is competent to practice nursing safely. As such, nurses wanting to work in Texas are subject to the regulation and standards stipulated in the NPA and implemented by the BON. The primary requirement for nursing practice is the license. Any person practicing or offering to practice nursing in Texas must have a license. Licensed nurses are expected to renew their license every two years and are required to identify themselves either as Registered Nurse (RN) or Licensed Vocational Nurse (LVN) while performing their duties.
According to the NPA, professional nursing involves: (A) the observation, assessment, intervention, evaluation, rehabilitation, care and counsel, or health teachings of a person who is ill, injured, infirm, or experiencing a change in normal health processes; (B) the maintenance of health or prevention of illness; (C) the administration of a medication or treatment as ordered by a physician, podiatrist, or dentist; (D) the supervision or teaching of nursing;(E) the administration, supervision, and evaluation of nursing practices, policies, and procedures; (F) the requesting, receiving, signing for, and distribution of prescription drug samples to patients at sites in which a registered nurse is authorized to sign prescription drug orders as provided by Subchapter B, Chapter 157; (G) the performance of an act delegated by a physician; and (H) the development of the nursing care plan (Sec 301.002).
In line with their duties as specified in the NPA, nurses are expected to perform their task professionally and competently. In addition, nurses are expected to peer-review their colleagues. Nurses are mandated to report colleagues who may expose others to risk or harm. Nurse can report to the BON if "the nurse has reasonable cause to suspect that (1) another nurse has engaged in conduct subject to reporting; or (2) the ability of a nursing student to perform the services of the nursing profession would be, or would reasonably be expected to be, impaired by chemical dependency" (Sec. 301.402).
This is to ensure that the patient's welfare is promoted and protected within the workplace setting. Nurses who fail to practice nursing professionally and competently as specified and mandated by the NPA can be subjected to disciplinary action, including revocation of license. The NPA lists the following as grounds for disciplinary actions: fraud or deceit in procuring a license, using nursing license, diploma or permit that has been fraudulently bought, issued counterfeited and altered; intemperate use of alcohol or drugs that could endanger a patient; unprofessional or dishonorable conduct; adjudication of mental incompetency, lack of fitness to practice due to a mental or physical health condition; and failure to care adequately for a patient or to conform to the minimum standards of acceptable nursing practice (Sec. 301.452).
Moreover, the BON shall suspend a nurse's license or refuse to issue a license to an applicant who has been convicted of murder, kidnapping, sexual assault, aggravated sexual assault, continuous sexual abuse of children, intentionally or recklessly injuring a child, elderly individual or disabled individual; abandoning or endangering a child; aiding suicide; felony; agreement to abduct, sale or purchase of a child; aggravated robbery; sexual offense; and offense under the law of another state, federal law or the uniform code of Military justice (Sec. 301.4535).
It is important that nurses abide by the rules and standards set by the NPA to avoid any legal sanctions, including revocation of license from the BON. Every nurse is expected to be competent in nursing practice and to be able to perform nursing duties safely and professionally. Failure to practice nursing as mandated in the NPA can result to license revocation.
Reference
"Nursing Practice Act" (2007). Texas Board of Nursing. Retrieved November 1, 2008, from http://www.bon.state.tx.us/nursinglaw/npa1.html#451
Related Topics