Navigating Clinical Information Systems: Types and Benefits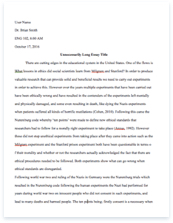 The whole doc is available only for registered users
Pages: 10
Word count: 2337
Category: Patient
A limited time offer! Get a custom sample essay written according to your requirements urgent 3h delivery guaranteed
Order Now
A clinical information system is an umbrella term for different systems that can increase the productivity of healthcare, enhance patient safety and decrease health care related cost. By putting together different tools we create a clinical information system. In today's world with the increase in poly-pharmacy, chronic conditions and co-morbidities taking into account people are living longer it is the time that a technology overhaul is due. The integration of different systems will assist in providing effective quality care. Clinical information systems provide numerous benefits and will revolutionize the way nursing care is delivered. Introduction
The use of clinical information systems is becoming ever more popular since it was mandated that all Americans will have an electronic health record by 2014. Having experience in computerized and non – computerized facilities it is evident of the pros and cons of each. The U.S. healthcare system has been given a strategy to reduce medical errors, increase quality of care and save the healthcare system billions of dollars. The strategy to accomplish this is through the implementation of clinical information systems. The first tool discussed is the electronic medication administration record and barcode technology. Koshy (2005) gave the following statistic regarding medication errors. "Medication errors cause 7,000 deaths each year, with the cost of morbidity and mortality at 77 billion dollars per year" (Koshy, 2005). Thus showing the need for an improved system regarding medications.
The second tool discussed is the electronic health record. The introduction of this system not only increases continuity of care but will also help with follow up care after hospital discharge and that will decrease the amount of hospital readmissions. "EMR's lead to cost and time resource benefits for health care providers, but their use has also led to an estimated cost savings of 23 billion dollars for Medicare and 31 billion dollars for private payers annually" (Follen et al. 2007). The final system that is discussed is the chronic disease management system. The implementation of this tool aids healthcare providers with evidenced based data to care for patients with one or more chronic diseases. The implementation of all these systems will help nurses provide more efficient patient care. It will also decrease the time spent on redundant paperwork that is taking valuable time away from the proper bedside care. Clinical information systems variety and review
Ms. C a nurse on the medical surgical unit walks into Mr. J's room. Ms. C asks him what his name and birthdate are and checks what he says against his identification bracelet. After confirming that she has the right patient Ms. C begins giving him his medications telling him what each medication is for. She comes to the medication Jantoven and being that Mr. J just had surgery something did not seem right to her. She gave Mr. J the medications with the exception of the Jantoven and went to check the order. The order was poorly written and looks just like Jantoven but called the physician to voice her concerns. Upon speaking with the physician it is discovered that the medication that was really ordered was Januvia.
This was a near medication error, but since Ms. C was critically thinking and called to clarify the order the error was averted. "Baxter International reported that 39% of errors originate with prescribers, 23% occur during transcribing or compounding by pharmacists, and 38% occur during administration by nurses" (Caesar & Hutchinson, 2006). This information increased the implementation of the eMAR, which is the electronic medication administration record. An eMAR is "technology that automatically documents the administration of medication into certified EHR technology using electronic tracking sensors (for example, radio frequency identification (RFID)) or electronically readable tagging such as bar coding)" (Center for Medicare and Medicaid Services, 2012). As stated above, upon implementing the eMAR a type of bedside medication verification system (BMV) is also applied. The largest benefit of using the two systems in conjunction is increased patient safety by decreasing the amount of medication errors. Hunter (2011) states, "Through implementation of the eMAR and BMV, the 5 rights of medication administration are maintained (right patient, right dose, right time, right medication, right route), notification's are at the nurses fingertips, errors and warnings are readily available, allergy checking is automatically performed, dose checking and other relevant clinical data are accessible" (Hunter, 2011).
The five rights are maintained by scanning the patient's identification bracelet ensuring that it is the correct patient. Clinical data that is needed before giving certain medications are provided by an alert. A few examples of this include before giving insulin a text box will appear to input the blood glucose level. A blood pressure must be provided before giving a blood pressure medication. Upon giving Coumadin an alert comes up onto the screen showing the latest PT/INR results. All of these alerts provide the extra caution to give the medication safely. By using these systems it was proven that there was a direct decrease in patient medication errors.
In one facility it was reported that there was a 37.8% overall decrease in medication errors (Caesar & Hutchinson, 2006). Statistics provided by Caesar & Hutchinson (2006) illustrate "wrong medication errors showed greatest improvement, dropping from nine errors to one error (89% decrease) with eMAR" (Caesar & Hutchinson, 2006). A second facility that surveyed their nurses identified that 62% of the nurses stated that the system had actually prevented them from making a medication error (Hunter, 2011). In addition to implementing the eMAR and the BMV system one facility also discussed the asset of "smart pumps". These specialized IV pumps include multiple benefits that also aid in medication administration safety. Troester (2007) supports this statement by explaining features of the IV pumps. "Our hospital also invested in I.V. pumps and sets that prevent free-flow, as well as pumps that provide software and dosage parameters, which meets the JCAHO PSG for ensuring free-flow protection on all general use and PCA intravenous infusion. These pumps alert the nurse at the time of administration if the does is outside set parameters. It also provides reports that identify variations from these standards" (Troester, 2007).
Another health information system that is being utilized is the electronic health record (EHR). The EHR is "an electronic version of a patients medical history, that is maintained by the provider over time, and may include all of the key administrative clinical data relevant to that persons care under a particular provider, including demographics, progress notes, problems, medications, vital signs, past medical history, immunizations, laboratory data and radiology reports" (Center for Medicare and Medicaid Services, 2012). One of the largest benefits to having an EHR is the continuity of care the EHR provides. Since the record is constantly updated weather in the hospital or at the health care providers office all information will be updated.
Follen et al. (2007) states "The majority of medical information is still recorded on paper, making it challenging to efficiently coordinate care, effectively measure quality, or reduce medical errors in a manner that is not labor intensive" (Follen et al. 2007). From personal experience, there are a lot of patients that get admitted to the hospital upon performing the admission assessment a question asked to every patient is what medications do you take at home? The answer to this question is not always easy. There are some patients that do not know any medications they are on. Some patients have their medications written down but do not know what the dosage or how many times per day the medication is taken. The last answer that is the most common is, "I take a yellow round pill once a day and I take a white round pill twice a day…" This makes the transition between home and the hospital a lot more difficult.
This is one prime example of the benefit to an EHR, all of the medications the patients are taking will be updated in the EHR. Follen et at. (2007) states "the EMR provides access to real-time patient-level medical information, often through a web-based interface" (Follen et al. 2007). By having this type of record makes it easier to access patient's data, which is especially useful if the patient is non-verbal and there is no historian to answer any questions. The Centers for Medicare and Medicaid Services also had this to say regarding the benefit to EHR's. "The EHR can improve patient care by making the health information available, reducing duplication of tests, reducing delays in treatment, and patients well informed to take better decisions" (Center for Medicare and Medicaid Services, 2012). Another type of system that can be implemented is called the chronic disease management system (CDMS). These tools were developed to enhance how health care providers can manage patient's having one or more chronic conditions. This system "includes tools for disease risk stratification accompanied by disease-specific guidelines and protocols for effective care management" (Follen et al. 2007).
The CDMS has evidenced based decision support built in to help the health care provider manage patients with the most up to date information. Studies have shown that by using CDMSs the tools increase improved health behaviors and decrease disease specific symptoms. In 2007 the CDC reported that "care for patients with chronic diseases absorbs more than 75% of the nations health care dollars" (Centers for Disease Control, 2007). By using the EHR and CDMS together we will not only be able to monitor chronic disease symptoms but also behavioral and clinical data as well. Topic Availability
The topic of clinical information systems revealed hundreds of results. This topic is very broad in nature and in order to minimize the results I had narrowed the topic to nursing autonomy related to clinical information systems. This yielded little to no results. Therefore, the topic was changed to clinical information systems in relation to specific systems. The results of this search were again in the hundreds; In order to narrow these down a specific type of system was searched along with the words Implementation or Utilization. An example of the search looked as such, electronic health record AND implementation OR utilization. Another strategy that was used to search was while using an advanced search the topic of nursing informatics was also chosen to limit the results specifically to nursing informatics as a topic. Information Availability
All of the resources that were found were articles found in journals or research papers written for professional use. The only resource used that would be helpful towards consumers would be the Center for Medicare and Medicaid Services. The information from the website was geared toward health care professionals but there was also information for consumers to read regarding the technology. Personal Views
After reading and compiling all of the information it is clear that this will improve the health care field. Not only within the hospital setting but, within healthcare providers facilities, long-term care facilities, and the homecare setting. Another positive outcome that can occur from the implementation of clinical information systems is also the possibility of increasing patient knowledge. By having health care records be computerized this gives the patient the opportunity to increase their knowledge of their health. This may also help these people take control of their healthcare and be able to make more informed decisions regarding their care. In regards to nursing, the implementation of clinical information systems has multiple benefits to the nursing field. Some of these benefits include reduction in medical and medication errors, increased patient safety, productivity and time efficiency. All of this increases the amount of time that then can be spent giving direct bedside patient care. A final benefit that will be discussed is the growth in nursing autonomy. This would come from the availability and access to evidenced based practice. Conclusion
In conclusion there are numerous reasons to integrate clinical information systems into the healthcare setting. The primary and most important reason for including these tools is the increase in patient safety they provide. With the introduction of these systems there is also a probability of increasing autonomy within the nursing profession. Studies show that there is a direct correlation between job satisfaction and nursing autonomy. A quantitative study was performed involving 178 registered nurses. The study showed "autonomy to be the most important job component for registered nurses' job satisfaction" (Finn, 2001). By using clinical information systems algorithms, decision trees, and protocols can be developed (Wayne & Da Rosa, 2005). This has been shown to decrease dependency of physicians and thereby increasing nursing autonomy and nursing job satisfaction. With all of the benefits explained above and many others the implementation of clinical information systems far outweighs the negatives. The healthcare field is ever changing and growing, technology only helps this field grow to give the best patient care available.
References
Caesar, B. R., & Hutchinson, B. (2006). Reducing medication errors by using applied technology. Nursing , 36 (8), 24-25. Center for Medicare and Medicaid Services. (2012, October). Eligible Hospital and Critical Access Hospital Meaningful Use Core Measures. Retrieved February 26, 2012, from Center for Medicare and Medicaid Services: http://www.cms.gov/Regulations-and-Guidance/Legislation/EHRIncentivePrograms/downloads/Stage2_HospitalCore_16_ElectronicMedicationAdminRec_eMAR.pdf Finn, C. (2001). Autonomy: an important component for nurses' job satisfaction. International Journal of Nursing Studies , 38 (3), 349-357. Follen, M., Castaneda, R., Mikelson, M., Johnson, D., Wilson, A., & Higuchi, K. (2007). Implementing Health Information Technology to Improve the Process of Health Care Delivery: A Case Study. Disease Management , 10 (4), 208-215. Hunter, K. M. (2011). Implementation of an Electronic Medication Administration Record and Bedside Verification System. Online Journal of Nursing Informatics , 15 (2). Koshy, R. (2005). Navigating the information technology highway: computer solutions to reduce errors and enhance patient safety. Transfusion , 45, 189-205. Troester, S. (2006). Drive Nursing Activities to the bedside with a closed-loop system. Nursing Management , 37 (12), 18,20. Wayne, J. D., & Da Rosa, D. A. (2005, January 18). American College of Surgeons. Retrieved March 1, 2013, from Advancing Nurse Autonomy: http://www.facs.org/education/rap/darosa.html
Related Topics