My Plans After Graduation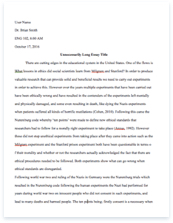 The whole doc is available only for registered users
A limited time offer! Get a custom sample essay written according to your requirements urgent 3h delivery guaranteed
Order Now
Graduation is quickly approaching, and I believe I am prepared. I have a lot of great things planned, and it is now time to accomplish my goals. I want to pursue a degree in mechanical and energy engineering, attend University of North Texas, and develop myself to become more adequately prepared for success.
High school responsibilities, like getting a job, budgeting your time and learning to drive taught me skills that I feel are critical for my adult life, if I choose to apply them. Maturity is about choice. For me, driving a car, graduating, and having a job have all contributed to my maturity and overall character. I have to make life and death choices every day while driving, and my choices affect other's lives, and that brings a lot of maturity. After this summer I am going to college, being a real "adult" and I will be able to make my own choices.
For the past two years I have held two separate jobs. These two different jobs have taught me responsibility, how to deal with money and people and basic life skills. If I were not mature I would not be able to hold a job for that long. Learning skills that will prepare me for adulthood, like working and driving, has developed my character. With increased responsibility comes a more developed character.
Related Topics