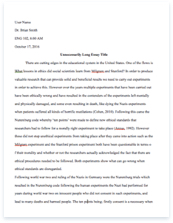 The whole doc is available only for registered users
A limited time offer! Get a custom sample essay written according to your requirements urgent 3h delivery guaranteed
Order Now
Reminiscing the past makes me missed my high school life. It cannot be compared and surpassed by any other experiences. What makes it significant to my life is that it creates and nourishes my growth through having fun and excitement. It contributed a lot to make me feel the essence of life, the real joy, and the self-satisfaction.
First were the happiness we had with my classmates. I could still remember when we share our thoughts together. Singing, dancing and laughing during our vacant time. Walking around the campus and have some treat with my classmates. Playing outdoor games like hide and seek, volleyball and badminton which made our relationship more stronger. We also mingle with our schoolmates through asking them about their teachers and if how do they find the lessons.
Next were the people who inspires me to be motivated and focused on my studies. To my parents who provided me money, advice and care. They supported me all throughout the challenges I had. To my teacher named Emmylou Diaz who molded and taught me to be dedicated to my passion which is about Computer Hardware Servicing. By then the result of my hard work was accomplishments and victory. Also to my friends who did not leave me in my ups and down. All of them contributed joy and memories which cannot be erased forever.
Finally, the tears of joy when we had our graduation. As we sang our tribute to parent song, some of us started to cry thinking about the sacrifices they had just to send us to school and to graduate. But when the awards were given, the joy standout for it was the result of what we sow.
It was not easy to let things end. It is just very important that we should always value the people who contributed for our physical and mental development. Let us make our past a basis for us to grow more and to develop in the future. Be open to suggestions and make the rest of our lives as memorable as we can.
Related Topics