My Experience Learning to Read and Write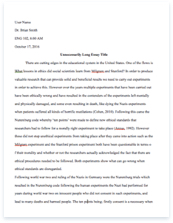 The whole doc is available only for registered users
A limited time offer! Get a custom sample essay written according to your requirements urgent 3h delivery guaranteed
Order Now
I have a very hard time remembering learning to read and write, mostly because it was a very confusing part of my life. When I was younger, my family moved around a lot, but I spent most of my early school years in Colorado. At the time, there was a huge influx in Hispanic immigrants which led most of the schools in the area to switch up their daily routine, so that they could accommodate the new students whose primary language was Spanish. They did this by teaching the first half of the day in English, and then after lunchtime reteaching the same material again in Spanish. This was very confusing to first and second-grade me, but now I understand why they did it. I am by no means fluent in Spanish, however I would like to think that these first 2 years were not a complete waste.
For my third-grade year, my mom went on a homeschooling kick and decided she was going to teach me. I took the K-12 reading and writing placement test and scored like I was in sixth-grade. My mom was ecstatic, but she was becoming too busy to teach me between work and school, so I would wind up teaching myself for the rest my third-grade year. After my third-grade year we moved to Florida.
In fourth-grade, I would finally get to experience normal public school. Some kid threatened to beat me up on my first day due to a misunderstanding about who I was. He would be my first friend in Florida. This year also served as my introduction to paper writing. The Tropicana Speech, which was supposed to be optional, was made mandatory by my teacher. I wrote a nine-page paper entitled "Why I Don't Want to Be a Bum." This speech was the best in my class and my reading of it would be broadcast across campus the next morning during the daily announcements.
Though I had moved across the country, it seems I could not escape the major changes that were being made to schools across the country. Fifth grade also brought challenges. This time, they were trying to optimize the strengths of the teachers to better help students learn the material. They split the day into two sections. Math, Science, and History were taught by one teacher for one half of the day, while Reading and Writing were taught by another teacher for the other half. I was placed in Advanced Reading and Writing which meant I was stuck with Ms. Mitchell. She required a full-page written front-and-back about a topic dictated by her textbook, daily; meaning you had to write the paper the night before and bring it in the next day. I almost never did this. Instead, I would be out crisping in the sun, or freezing in the cold writing my paper before I was allowed to enter class. Due to my never turning my paper in on time I consistently got a D. It got to the point that she would not even make marks on my paper to tell me what I did wrong because she believed I did not care.
To this day, I have relatively large writing calluses on my right hand. They serve as reminders that no matter how bad things seem at the time the experience in the moment will build and help later in life. I used to hate writing, it felt like a chore or even an insurmountable challenge at times. Now, I am thankful for the experience gained in my fifth-grade year as it helps me when writing these papers.
Related Topics