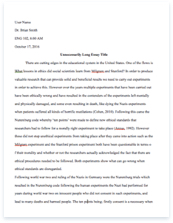 The whole doc is available only for registered users
Pages: 3
Word count: 632
Category: Dog
A limited time offer! Get a custom sample essay written according to your requirements urgent 3h delivery guaranteed
Order Now
The first dog I remember was called Arthur- a giant longed haired Alsatian. My parents were told that they should get rid of him before I was born as he might get jealous and attack new baby. But they loved the dog so much that they decided to keep him. I was told that Arthur loved me from the day I was born. As I grew older, he would let me sit next to him and pull at his hair. He never growled at me or attempted to bit me. As a toddler I would ride on his back in our garden.
When I was six years old, my dad bought a Yorkshire terrier puppy. At that time I was very fond of 'Percy the Park Keeper' film, so I named the puppy after the cartoon character- Percy. Percy was so tiny that you could hold him in the palm of your hand. We were so scared to step on him that we kept him in a large television box for the first month. Then we had to introduce him to Arthur. The difference in their sizes was absolutely staggering! Percy was the size of Arthur's paw and the little rascal started to attack and to bite the huge dog immediately. We all held our breath, terrified of what might happen but, to our total relief, Arthur just turned on his side and let Percy get on with it.
I remember another touching story about those two dogs. My grandmother came to visit and left both dogs outside, by mistake, all night. The night was cold and little Percy was still very small. When we opened our back door in the morning we found Arthur, curled up on the grass, with little Percy tucked up in his furry coat.
My parents got divorced when I was seven and my dad took Arthur, who died few years later (probably from broken heart as he loved us so much). I still miss him a lot. Percy stayed with us until we found house in Mersea. Because we were busy moving house and settling in, my grandmother took Percy to live with her, planning to give him back to us later. However, she got so attached to him and got used to his company that she kept Percy. I was upset and kept nagging my mum to get another dog but she was busy and didn't want any animals to look after.
We lived without a dog for four years. One day my granddad called us and asked if we would like to go and have a look at some Yorkshire terrier puppies, his friend's dog had. We went to look and immediately fell in love with one of them. He was quite different from all the others – smaller than the rest and the 'wrong' colour (ginger). They were calling him Sniffles as he was sniffing everything; he was very quiet and shy. We took him home and he was so nervous that he was sick in the car on the way home. Or, maybe, he was sick because I fed him with chicken nugget. We brought him home and renamed him Max, even though my granddad suggested that we called him Rover, for a fun, so when we call him people would expect to see a large dog.
Max has been with us for three years brought us so much joy! He has a personality disorder – he stands on his back legs like a meerkat , starches like a cat and tries to sit at the table like human. My mum says that Max in a human, trapped in dog's body. He is a part of our family and goes everywhere with us; Max loves to travel and comes on a school run with me every day.
Related Topics