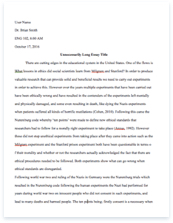 The whole doc is available only for registered users
A limited time offer! Get a custom sample essay written according to your requirements urgent 3h delivery guaranteed
Order Now
As I sit bundled up in a warm, brown, comfy hoodie and a large, red blanket, I say to myself, "Where is my favorite place to be?" Well that's easy because it's here in my room. My room is the one place where I can be me. I can be perfectly content by myself in this room happily laying there watching TV. When sitting on my soft bed with cozy, red comforter, I look around my room and notice that all my walls are different, yet they all tie together perfectly. On the wall at the end of my bed I have a bookcase built into my off white walls. On my bookcase I have an array of childhood treasures. My stack of books looks like a tall tower full of gossip, tricks, and tips. On my top shelf is where I place my photos, one of which is my favorite, the one of myself and my best friend as a child. Every time I glance over at it, it makes me smile and remember the good times we had. That same smile I had on my face the day we met. Below my window is my dresser. It's a golden brown color. Almost the same color as warm, golden, brown bread that's just come out of the oven. Looking to my left the wall is mainly covered by a large floor length mirror.
Above my mirror is a picture my friends and I playing in the grassy field behind my dad's house where I grew up. Beside that is my black and white clock. I hear it tick, tock, tick, tock every day and every night. Below my tick, tock clock is a wooden decoration that says: A journey of a thousand miles begins with a single step. I love this wall the most because I can see who I am, where I came from, and who, and what I care most about. Behind me is my third wall. It's the wall with the important things, my door, and my bed. I have a handmade side table that my grandfather had made for me. On top of my side table I have a sleek, silver, transparent lamp with a deep, black, round lamp shade. Next to my side table is my luxurious, comfortable bed along with my blanket that has many different designs of red stripes on it. At the end of my bed is a soft throw blanket with a scene of a horse running through a grassy meadow.
Behind my head are three of the most squishy, soft pillows I could ask for. I have two blue ones and one black. Above my head I have two black and white, framed photos, one of an old Chevy pick-up that sat in a field and one of deer grazing in a meadow. On my last wall, the wall to my right I have nothing on it but my cork board. It's filled with a thousand and one memories of family and friends covering every inch of cork. Looking like someone has taken my brain and thrown it in a blender and then splattered it up all over my wall. I love that cork board, it contains bits and pieces of my entire life. Every part of this room is what makes up me. My imagination, sanity, love, hope and personality is contained in this room. A bedroom can really tell a lot about a person. What they like and what they feel can be found in the color of their sheets to what's on their shelves. You'll never find two bedrooms alike just like you'll never find two people exactly alike. That's what I love about my bedroom. I know no one had the same one as me.
Related Topics