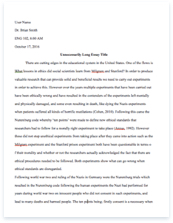 The whole doc is available only for registered users
A limited time offer! Get a custom sample essay written according to your requirements urgent 3h delivery guaranteed
Order Now
Multinational companies can be successful only if they use smart advantages that help them to take on many problems that occur when working abroad. I found two companies that rank very well on many financial and economical lists. My two companies were FedEx and Google, both are very successful in the markets that they share in and both do work in more than 5 different countries. I researched them and compiled a list of advantages and disadvantages that came along with the business while they tackle the challenge of working at a distance in several different countries. Both companies dwell on communication greatly when working abroad. Technological leaps help them to improve their business. Also business plans or visions were set in place at every destination of business of each corporation and was strictly enforced and thoroughly broke down so that each location understood there goals and objectives. Each company is very successful in what they do and how they work in these distant lands and it shows on their bottom lines.
FedEx
My first company that I researched was FedEx. When I started looking for good multinational companies to write about a came across a website that listed that top 25 companies and why they have achieved that status. I found that FedEx does has contracts and dealings in countries such as Argentina, Belgium, Brazil, Central America, Chile, France, Ireland, Italy, Mexico, Spain, Switzerland, The Netherlands, and the United Arab Emirates. FedEx revenues globally tally to about $24,600 in millions. There are many reasons why this company is ranked so high among all multinational companies and it is because they take advantage of many opportunities that are presented to them.
Some of the advantages of being multinational for FedEx factors such as reaching their customers where they are located. Sometimes being multinational can mean that you are in the majority of your customers neighborhoods. Being located close to all your customers can increase your reliability and customer satisfaction. Being local in many of these diverse countries can help you to adapt easier by tactics such as hiring local employees and learning the culture.
Along with advantages come many disadvantages of being multinational. Some disadvantages that I found while researching really hurt FedEx in many different areas. The first disadvantage I found was currency change. With inflation birthing many different problems it is hard to monitor the exchange of money control pricing issues. The next problem I realized is the cost to work abroad. The are many added costs that attribute to working in many different countries. Of course the database being distant is difficult but the risk is worth the reward.
Google
Google was another company that I found that was ranked very high this websites list of multinational companies. Google does business in countries such as Australia, Brazil, Canada, India, Japan, and the United States. They amount global revenues to the number of $29,391 in millions.
There were several good things that came out of Google being multinational. The first that I see was that key that Google has eyes and ears in the market in which they choose to work. Being multinational means adapting to different cultures and learning how to succeed in those economies. Having contacts in those markets that are able to give insight on what are the best moves to profit in these countries.
There are many problems that arise from being multinational. One that I noticed with Google is that there company culture, vision, and plan is hard to establish and maintain when working from such a distance. Being in a different country it can be difficult to encourage the network of employees to take pride in a company that is not necessarily profiting in the region but yet from another country. With video chat and many other forms of
communication developing there is still the absence that occurs when working from a distance. There will always be that hole that needs to be filled because you are not working in the country in which you produce and sell product.
Work Cited
Gil, B. (2011, August 23). Top 25 multinational companies. Retrieved from http://www.businessinsider.com/the-25-best-multinational-companies-2011-10?op=1 Nolan, M. (2010, Septemeber 30). Multinational markets. Retrieved from http://www.legalfrontiers.ca/2010/10/multinational-corporations-international-trade-and-morality-"do-no-evil"/
Related Topics