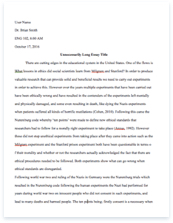 The whole doc is available only for registered users
Pages: 4
Word count: 869
Category: Marriage
A limited time offer! Get a custom sample essay written according to your requirements urgent 3h delivery guaranteed
Order Now
It was an ordinary Friday afternoon, just like other ordinary afternoons. The sun was shining brightly, provoking a yearning within me to enjoy the outdoors. I positioned myself on one of the two wicker lounge chairs. They sat diagonally on the front porch, allowing the perfect angle for me to bask in the daylight. After fidgeting to get comfortable, I cradled my belly while tucking into myself and let the day seize me. Birds chirped high in the trees while a gentle wind rustled the leaves. The sun's rays embraced me like a warm blanket, leading me into the solitude of my own daydreams.
It was almost three o'clock in the afternoon when I was awakened from my nap by the noise of a black Honda Accord driving up the long cement driveway leading to the garage. My boyfriend's mother closed the car door and began to walk slowly toward me. "Sarah, I need to talk to you." I knew immediately that this was not going to be one of our regular, carefree conversations. Patricia took a seat on the lounger beside me, and quietly laid a ticking bomb into my hands. "I've been talking to Big Dad, and Brennan will lose his trust fund if you are not married before this baby comes." I can only imagine how distorted my face appeared when she said this. Confusion and shock hardly described what I felt. I quickly rearranged my face and regained my composure in order to mask the terror that hid in the pit of my stomach.
At that moment, I heard Brennan's red 1992 z28 Camaro roar loudly as it entered the neighborhood. As I waited for him to park his car, I paced back and forth in agonizing anticipation of his response to his mother's absurd announcement. He walked enthusiastically to greet me with a kiss, only to be welcomed by something else entirely. After sharing such heavy news, his response was quite the opposite of what I expected. "Sarah, if marriage is what you want, then that's what I want too. If it's not, I'll be right here until it is."
Our baby was due in less than a month. The last thing I wanted to do was to get married without a wedding dress, twenty pounds overweight and pregnant. My mind kept going back to my childhood dreams of a perfect 'fairytale' wedding with a breathtaking dress, perfect hair and makeup, sparkling shoes and a fairytale prince. I loved Brennan and wanted to marry him, but the circumstances were all wrong. But if I waited or refused, Brennan would lose his college fund and his trust fund because of me. My thoughts began to sway back and forth, weighing the pros and cons. He was willing for forfeit his inheritance to insure my happiness. Maybe this wedding was not so absurd after all.
The next thing I knew, Patricia had called the court office and my wedding day was set. I had exactly two days to get ready. Over and over again, I told myself that this wasn't real. It's only a legal document so there is no need to panic. My nerves began to subside as I came to terms with the plans already in motion. Brennan and I chose Kohl's to shop for our wedding attire. I tried on a dress, black with an explosion of yellow flowers, that hung right to my knees. It was a far cry from the white wedding dress of my dreams and as I looked in the mirror, a disappointed sigh slipped from my lips.
I woke up Sunday morning after a very restful night's sleep. We had only forty- five minutes to get ready and be at the courthouse for our wedding. The morning vanished as the hours turned into minutes and before I knew it, our families and friends had gathered with us and the judge stood before us. The first real moment of clarity appeared when I looked into my mother's eyes as the judge began the ceremony.
Her eyes began to swell with tears that quickly overflowed onto her cheeks but she never looked away from me. Her eyes held mine, unraveling the panic knotted inside of me. I suddenly realized that I was beyond terrified. The hot sun wrapped around me, but I stood frozen. Over and over I reminded myself to breathe. "Repeat after me, 'I, Brennan…'" My eyes shifted quickly to Brennan's and I could not tear them away. As he declared his vows, the ground beneath me began to tremble and quake and my hands clenched his more tightly. His eyes glistened in the sunlight, and my tears began to fall uncontrollably. I struggled to regain control, but the harder I tried, the faster the tears fell. The judge directed her attention to me, letting me know it was my turn. "I, Sarah, take you, Brennan," poured from my heart through my lips with unexpected ease. As I continued my vows, confidence gradually devoured my fear. Security began to comfort me as I stood staring into the eyes of my beloved. The ground still and the moment paused. "I do."
Related Topics