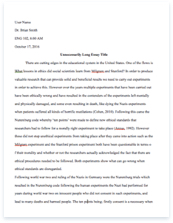 The whole doc is available only for registered users
Pages: 5
Word count: 1036
Category: Mother
A limited time offer! Get a custom sample essay written according to your requirements urgent 3h delivery guaranteed
Order Now
"Quick! She is coming. Turn the lights off. Is everyone here?" I yelled. Suddenly the lights went off. "Honk, Honk!" a loud sound came from the other side of the house gate. "They are here!" William, my little cousin yelled. Everyone took their place in the dark. My parents got out of car and headed to steps. "What is wrong with the people in this house? Can't they come say hello?" my mom said as she opened the door of the living room. "Surprise!" Everyone said at almost the same time. My mom stood there in awe with tears in her eyes which symbolized joy and excitement in her heart because of the unexpected surprise. It was my mom's 65th surprise birthday party.
Seven hours before the surprise party, I lay on my parents' bed next to my dad, who had just taken a shower and smelled very good, as usual. All of a sudden, while my mom was taking a shower, my dad whispered, "So what are we going to do for your mom's birthday?" After my brain had processed the question for some few minutes, I had what I thought was the perfect idea: a surprise party. My dad thought it was a wonderful idea. My dad is someone who cares about people he loves very much, so we had to do something about my mom's birthday. "Your sister is coming; she can help you organize it." However, I didn't want help.
This was my time to prove my dad to that I could do things on my own. "I don't need help daddy, I can do this on my own. I believe it's called Independence," I said with confidence. So my dad gave me 900.000Cameroon French Francs (CFA) which is equivalent to about 4500dollars. My dad was a self-employed general surgeon with a clinic of his own so he could afford to spend money if he wanted, but he did not do that very often because of his humbleness and generous heart, not only to his family members but also to people he did not know.
The money was mostly spent on so many things like: cake, drinks, decorations (birthday banner and balloons ) and the rest of the money went to the driver for helping me, the hose help for cleaning the kitchen, the gardener for cleaning the garden and the compound. "My driver is yours for today, princess." He said as he stood up from the bed and was about to lift his briefcase from the floor, which was what he always did when he was on his way to work. "Daddy, are you being serious? Are you really going to work?" I said with a puzzled look. "Yes, princess, I am going to work." he said as he headed towards the door.
"No! I need you to take mommy somewhere for hours so I can get this party ready," I said as I grabbed his briefcase. We all love my mom but like most like most moms, she was also a headache, in order words very complicated. After a hard time, I succeeded and convinced my dad to take my mom to a town three hours away from my hometown, Douala in Cameroon. I went to run the errands with my father's driver. I had so many things to do so I decided to write them down.
The errands were things like; bug my mom's favorite flowers which smelled fresh and clean and looked amazing, buy drinks and ice. We had to buy ice because Douala is as hot as water boiling in a pot, there is traffic almost every day. It is the hottest city in Cameroon. The final thing we had to get on the list was the birthday cake. The cake was the most important because my mother is very picky about pasties and desserts.
On my way to get the cake, my dad called "It's 6:30pm and your mom says she wants to come home." While my dad spoke, I could hear my mom as she grumbled in the background. Three hours after my dad's phone call, I called him back, surprisingly my mom picked up, "Do not worry, we are already in front of the house gate. This little game with your dad should not get my kitchen involved," my mom said. My mom loves to cook and invent new delicious mouthwatering pastry and snacks. That is why she is very picky about desserts. She loves her kitchen and she designed it herself. Not long after the call, I heard the horn of my dad's car.
Making sure everything was in place and ready for my mom's surprise party, I ran and stood next to the front door. One of the most important rules in our house is when my parents come back, either from work or anywhere, there should be someone to welcome them, put the lights on and take their bags upstairs. But on that day, my parents came back from their trip and there was no one to welcome them.
When my mom opened the front door, she was ready to yell my name, but she ended up screaming something in another language out of fear. "Don't ever do this to someone of my age; I am too old for this," she said after the surprise. Most of my siblings who came for the party, well dressed, because when there is a party in our house, everyone always dress up. They looked puzzled and confused. They started to think it was a bad idea. "Don't just stand there, let the party begin!" my mom said. Everyone relaxed and started enjoying the party. My mother was so excited because this was the first time she ever had a birthday party.
Throwing my mother a surprise party was not just because I wanted to show my dad how good of a coordinator I am or how independent I could be, but also to show my mom that I appreciated every single one of the birthday parties she made for me and to show her how loved she is by my siblings and me.
Related Topics