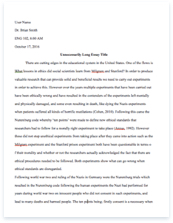 The whole doc is available only for registered users
A limited time offer! Get a custom sample essay written according to your requirements urgent 3h delivery guaranteed
Order Now
Family is a group consisting of parents and children living together in a household. It is a basic unit of social structure. How a society defines family as a primary group, and the functions it asks families to perform, are by no means constant. There has been much recent discussion of the nuclear family, which consists only of parents and children, but the nuclear family is by no means universal. In the United States, the percentage of households consisting of a nuclear family declined from 45% in 1960 to 23.5% in 2000. In preindustrial societies, the ties of kinship bind the individual both to the family of orientation, into which one is born, and to the family of procreation, which one founds at marriage and which often includes one's spouse's relatives. The nuclear family also may be extended through the acquisition of more than one spouse (polygamy and polygyny), or through the common residence of two or more married couples and their children or of several generations connected in the male or female line.
This is called the extended family; it is widespread in many parts of the world, by no means exclusively in pastoral and agricultural economies. The primary functions of the family are reproductive, economic, social, and educational; it is through kin—itself variously defined—that the child first absorbs the culture of his group. George Murdock, an early and influential observer of families, describes the term in this way: The family is a social group characterized by common residence, economic cooperation and reproduction. It contains adults of both sexes, at least two of whom maintain a socially approved sexual relationship, and one or more children, own or adopted, of the sexually cohabiting adults Nuclear Family:
The nuclear family or elementary family is a term used to define a family group consisting of a pair of adults and their children. This is in contrast to a polygamous family, single-parent family, and to the larger extended family. Nuclear families typically center on a married couple, but not always; the nuclear family may have any number of children. There are differences in definition among observers; some definitions allow only biological children that are full-blood siblings, while others allow for a stepparent and any mix of dependent children including stepchildren and adopted children. Family structures of a single married couple and their children were present in Western Europe and New England in the 17th century, influenced by church and theocratic governments. With the emergence of proto-industrialization and early capitalism, the nuclear family became a financially viable social unit. The term nuclear family first appeared in the early twentieth century. Alternative definitions have evolved to include family units headed by same-sex parents, and perhaps additional adult relatives who take on a cohabiting parental role; in this later case it also receives the name of conjugal family.
The concept that a narrowly defined nuclear family is central to stability in modern society has been promoted by modern social conservatives in the United States, and has been challenged as historically and sociologically inadequate to describe the complexity of actual family relations The popularity of the concept of the nuclear family in the West, as opposed to the traditional extended family living together, came about in the early 20th century, prompted in part by increased wages earned by the working class. This enabled more and more families to be economically independent, and thus to own their own home. Family arrangements in the US have become more diverse with no particular households arrangement being prevalent enough to be identified as the average; however, 70% of children in the US live in traditional two-parent families.
Current information from United States Census Bureau shows that 70% of children in the US live in traditional two-parent families, with 66% of those living with parents who are married, and 60% living with their biological parents, and that "the figures suggest that the tumultuous shifts in family structure since the late 1960s have leveled off since 1990. If considered separate from couples without children, single-parent families, or unmarried couples with children, in the United States traditional nuclear families appear to constitute a minority of households with rising prevalence of other family arrangements. As of 2000, nuclear families with the original biological parents constituted roughly 24.1% of American households, compared to 40.3% in 1970. Roughly two-thirds of all children in the United States will spend at least some time in a single-parent household. In the UK, the number of nuclear families fell from 39% of all households in 1968 to 28% in 1992.
The decrease accompanied an equal increase in the number of single-parent households and the number of adults living alone. According to some sociologists, "[The nuclear family] no longer seems adequate to cover the wide diversity of household arrangements we see today.A new term has been introduced, postmodern family, which is meant to describe the great variability in family forms, including single-parent families and child-free couples. According to Professor Wolfgang Haak of Adelaide University, the nuclear family is natural to Homo sapiens. A 2005 archeological dig in Elau, Germany, analyzed by Haak, revealed genetic evidence suggesting that the 13 individuals found in a grave were closely related. Haak said, "By establishing the genetic links between the two adults and two children buried together in one grave, we have established the presence of the classic nuclear family in a prehistoric context in Central Europe. However, even here the evidence suggests that the nuclear family was embedded with an extended family. The remains of three children (probably siblings based on DNA evidence) were found buried with a woman who was not their mother but may have been an "aunt or a step-mother.
Related Topics