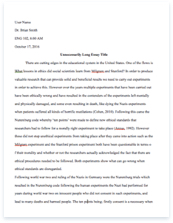 The whole doc is available only for registered users
A limited time offer! Get a custom sample essay written according to your requirements urgent 3h delivery guaranteed
Order Now
"Health" is an abbreviation of the term "Mobile Health". Previous mHealth research has shown the trend of development and identified classification of mHealth app by its usage type, for example, Ali et al. (2016) reviewed 3277 articles on PubMed from 1993-2015, classified the purpose of mHealth intervention into five major classes: health promotion, disease prevention, diagnosis, treatment, monitoring and support for health services. (Ali, Chew, & Yap, 2016)
Liu et al. (2011) conducted a developer survey in 2010 showed that patients were more interested in tracking tools. Diabetes as an example of a chronic disease was considered the therapeutic area with the highest business potential in developer's viewpoint. (Liu, Zhu, Holroyd, & Seng, 2011) Among tracking tools, diet tracking could be important since healthy eating is one of the key construct of the healthy lifestyle (Michie et al., 2011). In this study, we targeted the research object as the dietary tracking app to assist with the diet self-management intervention.
In this section, we used the keyword "mHealth app" and "design" to search in two peer-reviewed journal databases, Scopus and Web of Science. We found 98 related articles in Scopus and 45 related articles in Web of Science from 2011-2018, removed 13 duplicate records, and did the text mining to cluster the frequent-seem keywords based on the relevance of context in both title and abstract fields. There are 5 clusters are created by this method, the visualization of the keywords cluster is shown on the figure below.
Cluster Analysis for the 98 literature with the keyword "mHealth app design".
We used the most related and frequently-seen keywords to refine the search result and get 5 article lists, by reviewing from the top highly-cited articles on each list, we found 5 trends of mHealth app design research directions:
Technology acceptance of mHealth app as an information system.

Use mHealth app intervention to improve health outcome

Pregnancy mHealth app design

Diabetes, self-management app design

Gamification to increase the user engagement of mHealth app.
Since there's a wide range of mHealth app, to simplify the case, we focused on the apps that could help to enhance a healthier lifestyle, for example, food tracking for self-management. Healthy eating could lead to a healthier life, evidence-based research has shown that diet control intervention significantly improves the health outcomes in weight control for both healthy or chronic disease conditions. And there are several controlled-experiment studies reported a better health outcome of weight control by using smartphone dietary app instead of traditional paper diary to record personal food intake data in self-management intervention. As a result, in this article we would focus our research objects on food tracking apps to develop a dietary self-management system.
mHealth app Design Issue
There are more and more mHealth apps appear in the market, but few of them make a success penetration to the customer (Cho, 2016a). And according to Chen's study in 2015, in general, the user retention rate of smartphone apps is low. 77% of users delete the smartphone app in the first 3 days they downloaded the app (Chen, 2015).
However, in the context of healthcare service, patient's adherence of the intervention is the key to change an individual's health behavior and get a success to improve the health outcome. In this context, low user retention rate to the mHealth app could be a problem. What's more, more and more research reported the usability issue for the existing commercial mHealth apps.
In human factors engineer's viewpoint, these two issues could due to:
The current design framework for most of the commercial mHealth apps cannot meet the users need.

The current usability evaluation framework for most of the commercial mHealth apps is not suitable for testing the UX quality for a smart healthcare service system.  
Related Topics