"Misery" by Anton Chekhov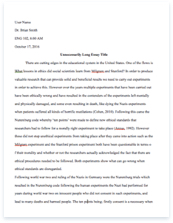 The whole doc is available only for registered users
A limited time offer! Get a custom sample essay written according to your requirements urgent 3h delivery guaranteed
Order Now
"Misery" by Anton Chekhov has a simple plot. The protagonist of this short story Iona Potapov, is a cab driver in St. Petersburg who is grieving his son's recent death. Being a cab driver allows Iona to encounter many different people of various backgrounds, but he is unable to communicate his feelings. He desperately searches for the opportunity to talk about his grief, but nobody is interested in sharing the burden on misery. Each of his passengers rejects his attempts at conversation and depresses Iona further. Iona's roommates offer no comfort either, as a young man falls asleep when he tries to vent. Unable to sleep, Iona heads outside to take care of his mare, but instead finds a companion to converse with. Although the main idea is simple, Chekov uses numerous literary techniques to create the story.
"Misery" opens as a third person point-of-view story, describing how depressed Iona looks from afar. The reader is immediately introduced to his sorrows and the tone is revealed. The rest of the story is told from a first person's point-of-view, with Iona being the central character. With the help of the point of view, Chekhov is able to display Iona's emotions without difficulty. The tone is shown through the protagonist's thoughts as well as what he says during the story; he is in deep grief for the death of his son. The tragic occurrence of his son's recent death starts to take a toll on his emotions and he is simply looking for emotional support to help him recover from the event. Chekhov uses the dialogue between Iona and his cab fares to present Iona's desperation for support. When he attempts to talk to his cab fares, he hesitates to bring up the devastating topic, knowing that his passengers are uninterested. Anytime he builds up the courage to bring up his son's death, his efforts are shot down and no sympathy is given. All Iona needs is an outlet; a body willing to listen to his sorrows. The author uses the winter, as the time and Russia, as the place of the story as a symbol of his characters' life & communication. The setting of "Misery" has a hidden importance that creates an image in the readers mind.
Chekhov never clearly states when and where the story takes place, but using context clues the reader can infer where the story takes pace. Iona is paid in "kopecks", which indicates that "Misery" takes place in Russia. The characters also do not have communication devices or cars, representing the time period for which the story takes place; during the nineteenth century. Iona could have friends or relatives located a long distance away that would be happy to be there for him. However, the lack of long distance communication shows the reader that Iona is genuinely alone. The story taking place in Russia also adds a sense of loneliness to the reader. Russia is a bare region, with cold, harsh weather intensifying the situation the protagonist is in. Throughout the whole story, Iona is searching for happiness and relief. Going through such a difficult tragedy, he had lost touch of any joy he had had in his life. Chekov first introduces him as a still, broken man sitting on his sledge in the snow, he and his horse alike. Soon, the streets come to life and Iona is given his first fare of the night. He takes a minute to wake up from his daze and gives a military officer a ride.
His son then comes into conversation, but the officer shows no sympathy. With no one else giving the old man compassion, the reader feels connected with Iona and sympathizes with him greatly. The next group that Iona gives a ride is extremely cruel, yet he is too lost in his own thoughts to care. Once again, Iona attempts to bring his son's death into the conversation. This time one of the passengers physically strikes him and demands him to drive faster. Chekhov then shows Iona's desperation by having him bring up his son's death again, but when he turns around his passengers are already getting off. As he readers begin to fill up with more sympathy, the author breaks into Iona's thoughts. Miserable Iona had given up, appealing emotionally the readers even more. By this time, Chekhov has captured the reader, compelling the reader to carry on. Iona's thoughts are racing as he no longer cares to "appeal to people". One more time, he is given a chance to talk to another man, but the young man falls asleep. Feeling more alone than ever, Iona goes outside to check on his mare; he had found someone to talk to. Chekhov gives the readers satisfaction by allowing Iona to finally converse with someone other than himself.
Without thinking into much depth, "Misery" seems like a very simple, uneventful short story. However, the author, Anton Chekhov, uses many literary elements to piece the idea together. The setting in Russia is of great importance, creating a harsh environment with little comfort. The time period has importance as well, cutting out many luxuries we now have in life. As the whole essay progresses, Chekhov appeals to the readers emotions, connecting them with Iona, the main character. With this "connection", the reader is encouraged to finish the short story.
Related Topics