Millions of Secrets of the Mona Lisa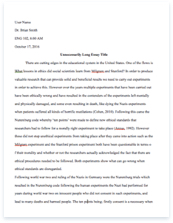 The whole doc is available only for registered users
A limited time offer! Get a custom sample essay written according to your requirements urgent 3h delivery guaranteed
Order Now
Art has played an important role throughout the dawn of human civilization; it is imbedded in the foundations of human upbringing. Art is a way to express emotions and imaginations. Furthermore, it is a way of expanding skills of creativity in human beings and this is the reason why kids are introduced to art in such a tender age. If we dive deeper into the meaning of art, there is no precise definition of art. Art is just a form of belief where we express our thoughts and imagination to other people, making them feel what the artist feels without commutating verbally. Art pieces in general represent social, historical, and personal topics to their viewers giving them an artists standpoint which proves that art exists amongst us as a way of connecting people emotionally by visual representation on materialistic objects. However, the story behind a painting may vary from viewer to viewer; an experienced artist may say that a painting holds distinguished meanings behind it while a child or rookie may see no point at all behind the painting.
The art piece namely "One Hundred Blossoms and the Sweetest Scent" (by Sonya Young James) has mixed reviews about it to be called as art piece or a masterpiece. Young portrays an enormous amount of emotions and concepts through this art piece, which later connects to some sensitive topic like femininity, social, and culture. In addition to it the art piece holds historical backgrounds.
"One Hundred Blossoms and the Sweetest Scent" by Sonya Young James is an art piece which holds social and historical aspects as its theme. The art piece is a mixed opinion form of art and is made up of natural and tangible fibers and found objects. The art piece hangs on the walls of Zukerman Museum of Art in Atlanta, Georgia and it stretches eighteen feet in length and sixteen feet in width. Furthermore, a series of metal wires running through the upper border of the piece magnifies the size of the art piece making it look dominative and expressive to the viewer. The art piece resides on white colored walls which use natural light from the windows surrounding it. The bright setting cleverly enhances the color scheme of the art piece making it look rich.
The color scheme of the art piece is quite unique. Young chose the color red for her art piece because of a specific reason. The color red holds a very distinctive personality in relation with emotion as it binds one with religion and culture in very extraordinary way. The color red has been around man since the very beginning and when religions and civilizations developed they specified the meaning of red in their own ways. Some religions tied red with war and destruction; some tied it with love and ecstasy; others with youth, immortality and feminism. This art piece also holds a historical aspect behind it which displays some very sensitive social topics in relation with today's society. However, James' creation definitely adds girth to the viewer's thoughts as it forces the viewer to think outside their comfort zone, which is a key factor of quality art.
The "Mona Lisa" painting by Leonardo da Vinci has millions of mysteries behind it. The painting is displayed at the Louvre Museum in Paris. Thousands of people visit this museum daily to observe this painting. The "Mona Lisa" is one of the most expensive paintings in the world and its prize was estimated to be about $450 million in 2016. This is a beautiful creation for which everyone knows the success but no one knows the hard work done by Da Vinci to sketch this masterpiece. Da Vinci worked for almost ten years just to design Mona Lisa's lips which is the best part of the painting. Mona Lisa's lips are designed in a unique way that if an observer is sad or in a bad mood, he or she will see Mona Lisa crying but if the observer is happy or in a good mood he or she will see Mona Lisa smiling. There are many people who might not like this painting and think that it is just an ordinary painting of a girl. If this painting is shown to a beginner in art or a child, they might just think that the painting is dull and not drawn properly. However, other people just shed tears after watching this painting as they are so happy to watch this painting. The painting is just a half-length portrait of Mona Lisa sitting on a chair with golden embroidery border around it. Mona Lisa was started by Leonardo da Vinci in 1505, he completed the outline by 1513 and as soon as Da Vinci completed the painting a king bought it. The art piece is drawn on paper instead of canvas and is still a paper kept in the museum. The initials of Da Vinci were done on right eye of Mona Lisa instead of bottom of the painting (Italian national committee).
"The Persistence of Memory" was another painting which was painted by a Spanish artist Salvador Dali in 1931 being inspired from theory of relativity (Albert Einstein) as the soft melting watches are an unconscious symbol of the relativity of space and time. It is a relatively small painting stretching about twenty-four centimeters in length and thirty-three centimeters in width but says a lot. The painting has cold and dim sunlight which shows the negativity. It has a lonely place, which has one mountain nearby and it was depicted that Dali belonged to a similar place from that painting. The painting has three melting clock which depict wastage of time, the first clock is hanging over a dry tree, second one is on a rectangular platform, and the third one draped on an unknown structure depicting a nose and eyes. Finally, one pocket pot covered with ants and decaying. So, overall the painting is showing the decaying of time on the useless stuff. After its gallery show it was donated to the museum of modern art in New York in 1934, it has been in the collection for more than 80 years. This painting has been referred on many television shows like The Simpsons, Sesame Street, and Looney Tunes; Though children who watch these television shows are not aware about the deep meaning behind the painting, so they might just think the painter cannot even draw a proper clock or they might think of hot day at that place which can melt clocks. This painting is a surrealism painting and there are a lot of people who are willing to pay any price for this masterpiece, but it can never be sold from that museum.
All these art pieces qualify as art because they convey a variety of topics to their audience like dependence, human behavior, feminism, and culture. Leonardo da Vincie's art piece "Mona Lisa" adds a sense of mystery and insecurity amongst the audience while Youngs creation is persuasive because of the color scheme she chose. In addition to that, texture. Finally, the meaning behind the mythic stories which made it a piece of art. Salvador Dali's' art piece has qualities which attract the viewer and their attention by depicting human nature and behavior. These aspects are conveyed so well by the artist that it is hard to miss the stories behind it. However, the best quality of these selected art pieces is that their meaning and stories vary from person to person and they have no exact definition which describe the art piece. These marvelous creations of art definitely add girth to the viewer's thoughts as they force the viewer to think outside their comfort zone, which is a key factor of quality art. 
Related Topics