Maternal Aspects of Painting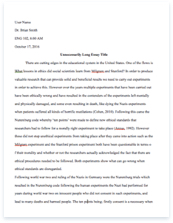 The whole doc is available only for registered users
A limited time offer! Get a custom sample essay written according to your requirements urgent 3h delivery guaranteed
Order Now
Laura Owens is a contemporary American artist who has become one of the most influential painters of her generation due to her unique, witty, innovative, and experimental approach towards creating art. Making art was always a large part of her childhood, and she has had bold aspirations ever since her teenage years. Her mother, Carol Hendrickson, recalls once suggesting to Owens that she should think about becoming an art teacher for children, or even making commercial art. Even as a teenager, Owens was offended by this suggestion and disappointed that her mother didn't have bigger dreams for her, because she envisioned for her art to be displayed in a museum one day (Schjeldahl). Not only did this dream come true, but so did so much more, as Owens has made large contributions to art and society writ large, challenging preexisting norms about how art should be made and interpreted.
Owens received her B.F.A. in Painting from the Rhode Island School of Design in 1992, and her experience there largely shaped who she has become as an artist and a person. She openly disagreed with her male painting teachers who were condescending towards female students, suggesting that they only knew how to paint from life and that only the male students should focus on painting abstractly. As an abstract painter herself, Owens formed a club with other students, and they pursued their own interests and curriculum to deviate from the narrow minded view of painting espoused by the mostly white, male graduates that composed the RISD faculty (Rothkopf 37). After graduating, she moved to Los Angeles for graduate school at the California Institute of the Arts, where she formed more of her identity. While she was in graduate school, painting was viewed with skepticism as most of her teachers and peers favored conceptual approaches to making art which discouraged playfulness, experimentation, and irony, all of which are now central to Owens' artistic style (MOCA 2). Nevertheless, Owens continued on her own path by avoiding competition with her peers, always making conversation with them and finding out what they were up to because she knew she'd learn better that way (Schjeldahl). She came out of CalArts thinking about the connection between feminism and artmaking. She resisted using traditional painting materials and openly embraced motherhood as a part of her art, using feminine colors and incorporating her children's drawing and stories within her work (Zuckerman). One of her college professors, Deborah Kass, recalls even Owens' early work involving French-looking silhouettes and pregnant women with feminine elements like pink stripes (Rothkopf 28). In addition to feminism, another one of Owen's influences while growing up was her father. He was an attorney who shaped her ideological beliefs and is the reason she participates in campaigns for Democratic candidates (Schjeldahl). As a liberal feminist, her identity affected everything she looked at and created.
Owens currently lives in Los Angeles, specifically, in a house in Echo Park with her husband and two children, Nova and Henry. In 2006, she returned to Ohio for a year to help her mother move, and this year largely shaped her as a person and artist. She painted her baby Henry landscapes, flowers, and animals, which signified a domestic turn in her life and subject matter (Schjeldahl). For example, in one of her exhibits often referred to as "Installation Views", Owens decided to install five freestanding panels in the middle of a room, positioning them along the same axis but in a staggering direction with regular gaps to create a visual effect. She projected an image onto these panels, and that image was a story written by her son about a cat and an alien blowing up the Earth (Beshty et al., 98). If the viewer stood from a certain angle and position, these panels would come together as one to tell the story written by her son, set up as if it were actually on lined notebook paper. The childish qualities of Owens' art have proven to be some of her most popular work, because they represent wonder and imagination, a strong deviation from what other artists in her generation had been creating.
Owens' canvases signify playful and witty experimentation, given that she is inconsistent in her approach and direction. Most of her pieces are untitled, and according to Owens, she tries "to avoid a routine and reinvent the process every time". Given these qualities, Owens was never part of a specific art movement – a recurring theme that was prevalent in my research was her refusal to claim a single stylistic identity (Beshty et al., 8). However, traces and comparisons can be made to her drawing lineage. Her works riff on past styles like the use of drop shadows that create trompe l'oeil effects, tensions between pictorial and actual space, and the use of motifs which can be traced back to Sigmar Polke (Smith). In addition, many of her artworks are tied to the Color Field movement, but she includes her own twist by creating a paradox. For example, one of her Untitled pieces is composed of two triangular shaped fields of color – one is light pink and the other is lime green. However, Owens didn't want the piece to be too compositionally pleasing, knowing she had to disrupt it somehow, so she added a small blob in the lower left corner that looks like an apple tree drawn by a young child along with a small pyramid constructed by drops of different colors. The left edge of the piece contains a candy cane border, representing yet again, a childish and playful aspect to the artwork (Beshty et al., 64). Another one of her Untitled pieces also has a Color Field stain painting in the background, but with is accompanied with twists. Abstraction and flatness were sacred to the Color Field movement, which Owens utilized but disrupted by adding different elements like spinnable wheels from bicycles, strollers, go-karts, and other vehicles (Smith). This created a three dimensional effect and gave the viewer plenty of visual data to work with, but no title, a theme that is prevalent in her works.
For my critical analysis, I decided to analyze Owens' installation called The Ten Paintings because in my opinion, it's one of her most multifaceted and complex pieces of work. At first glance, the installation looks like one large painting with different types of wallpaper plastered across. However, Owens actually embedded ten individual paintings of hers within the walls and covered it in custom-printed and hand painted wallpaper. The wallpaper isn't ordinary, however, and was actually made in her studio with charcoal, inks, references to her other works, and also incorporated her grandmother's art (Zuckerman). These paintings were embedded within the walls and seamed up to look like one painting, so the viewer wouldn't know where each of the individual paintings were. When the show was over, they popped the individual paintings out, to either sell off or eventually show in a separate exhibition (Thibault). The most interesting component of this piece is initially imperceptible – Owens plays a hide and seek game with the viewer that allows them to interact with the work on their own. Phone numbers were printed out at intervals on the walls with invitations to text any questions the viewer may have about the piece or about Laura Owens in general. There were concealed speakers placed at different parts of the artwork that delivered automated responses from an algorithmic system Owens and her team programmed which was set up to recognize hundreds of key words and provide logical responses (Schjeldahl). The purpose of the interactive sound component of the work was to allow the viewer to have fun, become involved, and receive clues as to where the ten paintings were hidden within the walls of the gallery. For example, by texting "Where are the paintings?" the viewer would hear sounds triggered from all ten paintings at once (Thibault).
I'm not entirely sure what Owens was trying to communicate in this piece, but I think that is her point. The reason this installation was so successful is because it's different, interactive, and goes along with Owens' recurring theme in her work which is pose a problem for the viewer to interpret; this problem doesn't have a clear purpose but is witty, confusing, playful, and can be interpreted in many different ways. Something Owens lives by is the motto "say very little", especially when it comes to her art, because she never wants to give away the meaning for the viewer, but wants them to create it for themselves (Schjeldahl). Especially after her experiences in art school, she believes that every piece of artwork doesn't need to be justified or have a specific explanation.
Criticisms of Owens and her work aren't necessarily directed towards the art itself, but rather her practice. Owens' studio is in a building next door to 365 Mission Road that is a large commercial space rented in a part of LA that's largely in a Hispanic, working-class neighborhood. Her studio location has been a major source of controversy, and The Boyle Heights Alliance Against Artwashing and Displacement and other organizations have publicly opposed Owens' studio for increasing gentrification of the Latino neighborhood (Schjeldahl). In response, Owens was distraught, because she's lived her life as an engaged citizen who opposed these forms of structural violence, and she has expressed her empathy for victims of displacement. However, as of now, she isn't planning on ending 365 Mission Road because her research has suggested that doing so wouldn't reverse the impacts of gentrification. Instead, Owens is working on turning her studio into a non-collecting museum for performances, exhibitions, and fundraisers for liberal causes, and she's already hosted hundreds of events (Schjeldahl).
Laura Owens has become one of the most influential artists of her generation, known for her innovative, bold, and experimental approach towards painting. Her work has challenged traditional assumptions about figuration and abstraction, largely shaped by her experiences while in art school. Furthermore, her incorporation of motherhood in her work has led her to embrace a disruptive rethinking of feminism in art. Her use of heavy pinks, childish components, and frilly brushwork works towards embracing the feminine aspects of painting (Zuckerman). Her interest in installation art has led her to view paintings as physical things and galleries as spaces that need to be activated (Schjeldahl). Evidently, although her work can be loosely tied to past movements, the feminist and liberal aspects of her identity have bled into her art and caused her to deviate from adhering to a specific movement or artistic genre, ensuring she's made a lasting contribution on art and society, challenging long standing norms about how art should be created and interpreted.  
Related Topics