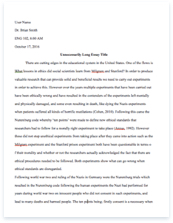 The whole doc is available only for registered users
A limited time offer! Get a custom sample essay written according to your requirements urgent 3h delivery guaranteed
Order Now
EXTERNAL ENVIRONMENT ANALYSIS: –
In the overall growth of the company external environment plays very crucial role. In this external environment there are several forces which affects company's decision making policies very deeply and political, economic, social, technological, environmental and legal are those main forces (according to the pestel model). So we will analyse how these forces affects working and decision making of Maruti Suzuki.
POLITICAL FACTORS: –
As Maruti Suzuki is an automobile company various govt. policies regarding export duties, taxes, labour laws, tariffs affects company's decisions drastically. The govt. of India's certain decisions to reduce the export duties, 100% tax deduction in export profits enables Maruti Suzuki to increase its business as well as profits. These decisions have positive impact on the overall automobile industry. But the decisions like 'to deregulate diesel prices' affects companies expansion policies negatively as there is decline in the demand of diesel cars and as result of which company shelved the expansion of Manesar engine manufacturing plant. Also political uncertainty or uniformity in govt. policies negatively affects growth of the company as in year 2013 and 1st quarter of 2014. So while making decisions and future plans for company present political condition plays very important role.
ECONOMIC FACTORS:-
Economic factors include economic growth, interest rates, exchange rates and the inflation rate. Because of the slow economic growth the sales of the company also decline in Q3 of 2013-14 by 3% over the same period last fiscal. Also exports drops by 38.6 % over the same period last fiscal. in reverse in Q1 of 2014-15 company's sales and exports increased by 10.8 % and 38.7 % over the previous year respectively. It is because of recovery stage in the economy. Also other factors like interest rates, inflation rate affects business of the company. Maruti Suzuki expects reduction in interest rates so there is increase in cash flow in the economy and ultimately it results in increasing sales. In such various manners economic factors affects Maruti Suzuki's sales and its various policies.
SOCIAL FACTORS:-
Social factors includes attitude of people, cultural aspects and certain demographic factors like age distribution, income, etc. Now there is rapid growth in the urbanisation and it is up to 40% also there in an increase in per capita income. After considering these social factors, in order to capture the new entrants and to increase the consumer base Maruti Suzuki needs to launch new models. While introducing new models company also need to understand changing life styles and changing preferences of of urban consumers. The new launch sedan 'Ciaz' is an example that the company is responding to the changing demands of the market.
TECHNOLOGICAL FACTORS:-
As Maruti Suzuki is a market leader it is very much careful about its research and development. This is the factor that enables company to retain its market share and leading position. The Maruti Suzuki's decision to open new R&D plant with an investment of Rs. 2000 crore at Rothak, Hariyana is an indication that how much it is careful about its R&D. Maruti Suzuki launched 36 new and refreshed models, 5 models with company fitted CNG variants, model using i-GPi technology etc. these fact indicates that technology helps Maruti Suzuki to introduce new features and to attract customers. Such kind of technological advancement enables company to take competitive advantage. In addition the Govt. of India also promoting National Automotive Testing and R&D Infrastructure. The technological advancement not only improves Maruti Suzuki's products and production process but also makes easy to collect customer feedback and to figure out their expectations from the company.
ENVIRONMENTAL FACTORS:-
Environmental factors include ecological and environmental factors like weather, climate, etc. Maruti Suzuki is not directly affected by changes in external environment but still it changes its products and processes to protect the natural environment. It is the 1st automobile company in India to register clean development mechanism with UNFCCC, so now company can earn tradable carbon credits. Almost Maruti Suzuki's all small cars, sedans, hatchbacks comply with ELV norms.
Related Topics