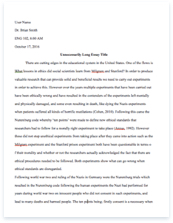 The whole doc is available only for registered users
A limited time offer! Get a custom sample essay written according to your requirements urgent 3h delivery guaranteed
Order Now
The intent of this analysis of the Acer Group is to discuss and investigate the four components of the marketing mix and possible changes to their product, pricing, placement, and promotion. Overall, the Acer Group's marketing mix is lacking in promotion. This could be due to the fact that the Acer Group is a multi-brand company. Acer, eMachines (acquired in 2004), Gateway (acquired in 2007), and Packard Bell (acquired in 2008) are the brands that make up the Acer Group (Overview, 2010). Because of the multiple brands, Acer Group may be having difficulty with their marketing mix and being able to narrow down strategies. Acer Group has a great main consumer product along with good secondary products. The fact that the Acer Group can acquire other brands allows them to stay in the growth stage of the product life cycle but is getting closer to the maturity stage. As of the end of 2009, Acer Group is now second, overtaking Dell, in total PC sales worldwide (Kovar, 2009). Their newest acquisition, Packard Bell, is an example of acquiring a new company who will keep them in the growth stage of the product life cycle due to innovation.
Because of the multi-brand strategy, Acer Group is able to offer several different options of their products. Consumers who make their decisions based on affordability can purchase a machine from eMachines and those who are looking more towards a high-spec technology can purchase an Acer or Packard Bell (Wooden, 2009). The Acer Group does a good job of serving the needs of its customer through its product. The Acer Group focuses on a customer value-based pricing. The primary focus is a good-value pricing model that offers the right combination of quality and service at a fair price. Given Acer Group's multi-brand strategy, they also utilize the value-added pricing model because they have the ability to attach value-added features and services. Acer is a good example of a higher priced machine that offers better specifications (value-added features) for a higher price. On the other hand, eMachines can use competition based pricing because the brand is able to manufacture low-end stripped down versions of the product that can be sold at a very low competitive cost.
Due to the sheer size and total sales of the Acer Group, they are capable of using a market-penetration pricing for newer models with the eMachines and Gateway brands. Alternatively, Acer's quality and high specification machines can be sold utilizing the market-skimming pricing option as those products are more specialized and there isn't a large market to penetrate. The Acer Group does a great job at offering a large array of quality products at fair and competitive prices to the consumer. Along with being a multi-brand company, the Acer Group uses a Multichannel Distribution System. This system allows them to sell directly to consumers through their websites but also sell to retailers who in turn sell their product in stores. Each brand has their own website that you can purchase customized computers directly. Acer Group brands are also sold in supercenters like Wal-Mart, Target, and Sam's Club, in electronic stores like Best Buy and Fry's, and also on websites like tigerdirect.com and circuitcity.com. Acer Group products are available in enough channels that anyone has the ability to purchase of their products.
The only shortcoming is the Packard Bell brand that it is only sold in the United Kingdom. This is disappointing since Packard Bell has some great designs that would have a market over here in the United States. Besides Packard Bell's lack of a United States channel, the Acer Group does a good job of serving the needs of consumers regarding placement. The promotion element of Acer Group's market mix is inadequate. Of the few advertisements seen a mix of informative and persuasive advertising is used. The Acer brand lends itself to the persuasive because it focuses on the sleek design and quality of the product whereas eMachines and Gateway focus on the informative aspect of pricing. A big issue is the lack of promotion outside of electronic store/retailer's websites. If you are watching television, reading the paper, or listening to the radio you will more than likely see or hear an HP, Dell, or Apple advertisement but you will not hear one about the Acer Groups brands. The Acer Group's mission statement states that one of its core values is being customer-centric (Wang, 2010).
To be customer-centric consumers need to know what your company offers regarding product and price which is usually conveyed through advertising. The Acer Group needs to develop an Integrated Marketing Communication plan. Such a plan would effectively coordinate all aspects to produce a sale in a target market (Armstrong, 2010). This could be done by creating a television advertisement that relates to a website that relates to radio ads or newspaper ads that all come back to information that is functional and represents the company. The Acer Group has some public relations information on their website like a listing of their core values along with investor presentations for the company.
There is not a lot of personal selling through any of the brands as the Acer Group doesn't have stores of their own but rather retailers and websites without sales associates. Since Acer Group's brands tend to have low prices to begin with, there is little room for sales promotions. You will sometimes come across a bundle package but that is about it. Online Direct Marketing is huge for the Acer Group as it is their primary advertising location. Websites are mostly the only place you see Acer Group brand's advertisements. Promotion is where the Acer Group is doing a poor job of serving the needs of its customers as they are not allowing their product to be known to the consumer the way it needs to. Overall, the Acer Group has a great marketing mix except for promotion. If they can improve on the promotion aspect they will have all four components working to their advantage.
References
Armstrong, G., Kotler, P. (2010). Marketing: Ah Introduction, Revised Global 10th Edition. Upper Saddle River: Pearson Education.
Kovar, J. (2009). Acer Surpasses Dell To Take Second Spot In PC Sales: iSuppli. Retrieved from http://www.crn.com/news/components-peripherals/222000565/acer-surpasses-dell-to-take- second-spot-in-pc-sales-isuppli.htm;jsessionid=YyCecnqJ0RzwOh1ZrttH1Q**.ecappj01
Overview (2010). Retrieved from http://acer-group.com/public/The_Group/overview.htm
Wang, J.T. (2010). Declaration From The Management. Retrieved from http://acer-group.com/public/Sustainability/sustainability02.htm
Wooden, A. (2009). A War On Three Front. Retrieved from
Related Topics