Manzana Insurance case report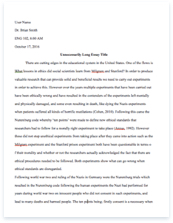 The whole doc is available only for registered users
A limited time offer! Get a custom sample essay written according to your requirements urgent 3h delivery guaranteed
Order Now
1.How is the Fruitvale Branch doing? How the branch is doing according to key external performance measures-financial performance, turnaround times, late renewals, and renewal rates.
Fruitvale encounters a significant loss of business due to late renewals, and long lead times on new policies and quotes. From the following perspectives, we can have a better view of what Fruitvale Branch's problems are:Financial performance: Profitability is declining. It suffered a loss of $174 and $121 in 1st and 2nd quarter of year 1991. (Exhibit 5)While premiums went up about 10%, ordinary insured losses went up about 50% from 1st quarter of 1989 to 2nd of 1991. Also, Operation expenses went up about 15%. (Exhibit 5)Turnaround times: Increasing quarterly. Since 2nd quarter of 1990 to 2nd quarter of 1991, the weighted average TAT has increased from 5.1 days to 6.2 days. (Exhibit 6)On the other hand, Golden Gate's average turnaround time is estimated 2 days. (Tom's memo) Actually, Golden Gate announced a guaranteed turnaround time of one working day. Fruitavale Branch is behind in term of turnaround times.
Late renewals: Also increasing quarterly, from 201 in 4th quarter of 1989 to 471 in 2nd quarter of 1991. (Exhibit 6) From the memo, we notice that the renewals late rate has go up significantly from 20% to 44% in one year. Especially, operations for RERUNs are terrible. RERUNs occupy most of total number of late. (Exhibit 6)Renewal rates: Going down. In 1989, rate was 5166/(5166+849)=85.9%; while in 1990, dropping to 4987/(4987+1717)=74.4%; and the first half year of 1991 was not so good either, 2081/(2081+926)=69.2%. (Exhibit 7) Also, Tom's memo shows that their renewal loss rate went up from 33% in this quarter last year to 47% in this quarter this year. For Golden Gate, their estimated renewal loss rate is 15% which is much smaller than Fruitavale Branch.
2.What are the causes of these problems? Be more specific on operational and incentive problems.
1)The categories of insurance company varied a wide range, which need different volume of time to handle, causing the workload of employee to be so uneven.
2)The RERUNs were not released to the DCs until the last day before the due date. This causes the problem of late renewals which leads to a drop on renewal rates.
3)The way Manzana use to calculate the TAT was wrong. The SCT data was too high and using 95% to each step is not fair and too optimistic, since some steps may have higher rate of spending more time while the others don't. And the data was from 1986, half decade from 1991.
4)Since the competition in the insurance business had increased, insurance rates and commission schedules had become nearly identical among competitors, which causing the employees' lack of willingness to work more at RERUNs and RAINs.
5)The FIFO system has double standard. Employees prefer processing RUNs and RAP first instead of following the origin intention of FIFO.
3.Can you identify the problems in the way Manzana is calculating turnaround time in Exhibit 3?First of all, the turnaround time should be calculated in each flow, RUNs, RAPs, RAINs and RERUN because each flow is different service. However, they calculated total minutes in each step, distribution, underwriting, rating, policy writing.
Second, they don't consider cycle. Turnaround time should be average spent time per a request. If they simply have summation of each step's time, the total time is rush order flow time. If they use rush flow time for calculation the overall productivity and efficiency, it means that when a request is in a step, the workers in other steps are idling.
Additionally, the assumption that 95% of the requests can be completed within the standard completion time is too high. Therefore there should be a realistic evaluation of the assumption, which should be less than the above. Also, categories in the insurance policies are too diversified which will take different time to deal with; hence, using SCT here to calculate the TATs doesn't make sense. To some degree, MEAN seems more reasonable to apply here. Actually, the MEAN time of each step is much shorter compared with SCTs. (Exhibit 4)Third, when consider the turnaround time, we should consider requests per unit, and this unit of requests should not be changed. In current calculation, they use "To be processed" number as the number of requests in each step. This number is gained at each step in a flow, which distorts the turnaround time.
4.If you were Bill Pippen, what would you recommend as the plan of action for Fruitvale?1)Find bottleneck in each flow and reinforce the bottleneck using idling personnel or external resource;2) Align staffing with needs of the new system;3)Document and standardize procedures;4)Provide management with profitability analysis of new and renewal policies.
5)Redesign the FIFO system. There's only 15% of all quotes resulted in new policies (RAP to RUN); it seems that a lot of time is being wasted. The revenue figure for RAPs hasn't been given explicitly, but still, a proper cost-benefit analysis needs to be done to establish a new priority. You may consider putting RERUNs and RAINS to operation priority since RERUNs have a much higher success rate.
6)Segmentation. Since the diversified categories of insurance policies, we need different expertise group to deal with them.
Citation:1.Manzana Insurance: Fruitvale Branch (Abridged), HBS case 9-692-015 Rev. January 30,1997
Related Topics