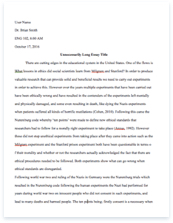 The whole doc is available only for registered users
Pages: 9
Word count: 2015
Category: Brand
A limited time offer! Get a custom sample essay written according to your requirements urgent 3h delivery guaranteed
Order Now
MAC Cosmetics, Makeup Artist Cosmetics, was founded in Toronto, Ontario, Canada by Frank Toskan and Frank Angelo in 1984 with the assistance of chemist Vic Casale.[1] The first U.S MAC store opened in 1991, in New York.[2] Frustrated because of the lack of colours that would shoot well with photography; their aim was to develop a studio line makeup line that would fulfill their professional needs. M·A·C was homegrown in Canada – literally. The two entrepreneurs cooked up the cosmetics in their kitchen and sold them from the hair salon. Their first customers: fellow makeup artists, models, photographers…then came stylists and editors.
With every colour, and every magazine credit, word-of-mouth popularity grew. In March 1984, the duo officially launched the line from a single counter in a department store in Toronto. The company's products were initially specifically designed for professional make-up artists but are now sold to consumers worldwide. Long before their company history, MAC cosmetics founders directed their product line towards professionals in the beauty and fashion industry who had to rely on heavy cosmetics, cake makeup, and stage makeup to create the visual effects needed to withstand bright lighting during photo shoots.[3] MAC cosmetics can be found at department worldwide such as Belk, Nordstrom, Macy's and Hudson's Bay as well as MAC Stores.
Nordstrom was the first department store in the United States to sell the product exclusively and was significant in helping the company establish a resounding financial success in the US. After a four year contract was up, MAC began expanding to other retail stores and vigorously began opening industry stores. Estée Lauder Companies acquired a controlling interest in MAC in 1996, then completed their acquisition of the company in 1998. Original founder Frank Angelo died in 1997 due to complications during surgery.[4] It was staffed with professional makeup artists, an industry innovation.
Package-wise, it stood out too: it was chic utility. Everything came in black pots rather than compacts. One of the most popular new offerings was an intense matte red lipstick that was used on a photo shoot with a New York cabaret star named Madonna, later photographed wearing a M·A·C T-shirt, the revolution was on. While other major makeup brands were predominantly skincare companies, M·A·C chose instead to establish itself as the ultimate colour authority.
The company took the industry by storm, offering a wide range of products that managed to blend street savvy with glamorous style and panache. Behind the counter, the M·A·C approach was notably different. It was the first brand in cosmetic history to invest in the training and education of its staff as well as the customer's point-of-sale experience. Rather than driving sales through traditional advertising, gifts-with-purchase promotions and heavy sampling, M·A·C relied on the integrity of its carefully formulated product line. Adding to the image was a touch of outrageousness.
A company that honored individuality and self-expression above all else, this leaning inevitably brought a brilliant sense of drag and theatre into the sleek M·A·C stores and department store counters. In 1994, as AIDS spread across the globe, M·A·C's co-founders searched for a way to respond to the epidemic. Encouraged by input from employees, they decided to make HIV/AIDS organizations the beneficiaries of the company's charitable focus: the M·A·C AIDS Fund was born. To date, through various fundraising initiatives such as Viva Glam, "Kids Helping Kids Greeting Cards" and with the help of celebrity spokespeople from the entertainment and fashion industries.
The company's strong bond with its customers, intimate relationships with professional makeup artists, hip and irreverent attitude and impressive array of award-winning products did not go unnoticed by the cosmetics industry. In 1995, The Estée Lauder Companies purchased a percentage of M·A·C, effectively extending the brand's distribution across the globe. Freestanding stores and counters at the world's leading retailers opened at a record pace. With its enhanced profile, M·A·C teams began working backstage at international fashion collections.
In 1998 Estée Lauder acquired the remaining shares of the company, and John Demsey was named president of M·A·C. Under his leadership, the link between fashion, beauty and culture has been strengthened, allowing M·A·C to stay on the edge. Mr. Demsey has also spearheaded M·A·C's participation at prestigious film festivals worldwide and in support of the M·A·C AIDS Fund has also encouraged the sponsorship of pop music concert tours for such Viva Glam spokespeople as Mary J. Blige and Missy Elliott. In addition, he has been instrumental in collaborating with celebrities such as Linda Evangelista, Liza Minnelli, Pamela Anderson, Catherine Deneuve and more, to endorse the M·A·C Viva Glam and Beauty Icon programs.
Moving forward, M·A·C continues to satisfy the needs of its customers. Constantly developing existing and new categories, each of which grows out of a demand from professional makeup artists, M·A·C's ultimate ambassadors. Equally important as the growth of its worldwide business is the company's ongoing involvement in fundraising efforts and social awareness programs. Besides its commitment to the M·A·C AIDS Fund, the "heart and soul" of M·A·C, the company supports animal-free testing. M·A·C Cosmetics is owned by The Estée Lauder Companies, one of the world's leading manufacturers and marketers of quality skincare, makeup, fragrance and hair care products.
Photo of MAC Pro Store 7 West 22nd Street, NYC © Christina Jones 2008
Products
MAC provides a wide variety of products for the everyday consumer.[clarification needed] They have eyeshadows , lipsticks, lip-gloss, all types of foundations, concealer, nail polish, stage makeup, mascara,etc.[citation needed] Among all of these make-up products, MAC also sells fragrances and make-up brushes. They sell skin care products as well. On January 8, 2011, Warner Bros. Consumer Products announced that DC Comics' fictional heroine Wonder Womanwould team up with MAC Cosmetics to create a Wonder Woman makeup collection that would be available in MAC stores in the spring of 2011. The collection included blush, eye shadow, eyeliner, lip gloss, lipstick, mascara, mineral powder and nail polish.[5] Most MAC products are oil free. Some MAC products do contain natural oils which function as emollients (for example: orange oil, jojoba oil).
Staying Power
Because the MAC line was geared for professionals in the fashion photography and entertainment industry, MAC cosmetics have serious staying power. If you've ever experienced the MAC line of cosmetics, you know firsthand that the velvet textures found in the shadows, blushes, and MAC Lipstick moisturize while maintaining a flawless and smudge proof application. MAC cosmetics is certainly the line to seek out if you're looking for a fashion forward palette. MAC products are rich, true to tone and are composed of pure pigments for the gal who likes to go bold or keep it natural. With foolproof tips and expert recommendations, it's easy to create a red carpet look at home with just a few of MAC signature products.
M·A·C Cosmetics is committed to serving the needs of the makeup professional. The M·A·C PRO Membership Program is a paid for membership program open to makeup artists and other creative talent who use makeup as a primary part of their work. The program offers the makeup professional a direct link to the M·A·C world as well as member-exclusive benefits. For further information about program eligibility and details about membership benefits please visit M·A·C PRO or contact 1-877-553-5536 (available Monday through Friday from 9:00 am to 5:00 pm EST) or via email.
Because we share your commitment to the environment, M·A·C accepts returns of its primary packaging through the Back to M·A·C Program. By returning six [6] M·A·C primary packaging containers to a M·A·C counter or M·A·C Cosmetics Online, you receive a free M·A·C Lipstick of your choice as our thanks to you. Please note, Lipsticks provided at no charge cannot be returned or exchanged. Since 100% of the retail selling price of Viva Glam Lipsticks is provided to organizations that help people living with HIV/AIDS, these colours are excluded from this program.
PRODUCT INFORMATION
ARE M·A·C PRODUCTS OIL-FREE?
Most M·A·C products are oil free. Some M·A·C products do contain natural oils which function as emollients (for example: orange oil, jojoba oil). These oils provide benefits for the skin such as prevention of water loss. For questions about specific products, please Email an Artist.
WHY DOES M·A·C DISCONTINUE CERTAIN PRODUCTS?
We apologize for discontinuing your favorite M·A·C product – before doing so we take into account many important factors:
1. Another similar product has been developed which we feel provides better performance.
2. One of the ingredients used in the manufacturing process has been discontinued by the supplier, and we have been unable to find a suitable alternate.
3. Customer preferences, purchasing patterns.
M·A·C PRO EVENTS
Master Classes
The Master Class program offers M·A·C PRO Members the opportunity to participate in events designed to bring together the latest in trends, products, make-up and techniques. Master Classes help you to further your skills while giving you the opportunity to interact with the top Artists in the industry. The events consist of make-up demonstration, explanation and application technique-theory. Classes are designed to give the participant a basic understanding of the topic presented. Master Classes are available seasonally at select M·A·C stores throughout North America and abroad.
Master Class Registration Information
Master class fees are non-refundable and payment cannot be transferred for use at other locations. Standard M·A·C gift cards may not be used for payment of master classes. Fees are charged at the time of booking. Artists and dates are subject to change. Space is Limited. Early registration is vital to avoid disappointment. Please call the host store directly.
Master Class Gift Cards
M·A·C Gift Cards are presented to each M·A·C PRO member at the time of the Master Class. M·A·C Cards may be redeemed at the M·A·C location where the card was purchased. Gift Cards are not redeemable for cash
Pro-to-Pro Events
Meet M·A·C PRO Senior Artists. Informative and informal. View makeup art in a live installation, as well as enjoy cocktails and hors d'oeuvres with other makeup artists, hair stylists, agents, models and performers. This is the ultimate networking occasion for members to share their ideas about the industry with M·A·C artists and other members of the artist community.
Pro-to-Pro Registration Information
RSVP with the host store directly.
The events are free of charge and by invitation only.
Registration is on a first come, first served basis.
Space is limited, dates are subject to change.
Social responsibilities
MAC has five social initiative programs currently in place MAC Cruelty-Free Beauty: MAC formerly guaranteed that no animal testing was performed by them or their suppliers, however MAC no longer guarantees its products are cruelty free. Current policy is that "Our products are not tested on animals except when absolutely mandated by law" '[8] Back 2 MAC Recycling: offers free lipgloss, eye shadow, or lipstick at any MAC location (lipsticks only at MAC counters in department stores) with the return of six empty MAC containers. The only items that can be obtained free through Back 2 MAC are original Lip-gloss (excluding: Lustreglass, Plushglass, Cremesheen Glass, Pro Longwear Lip-gloss and Dazzle glass), single (non-refill, small-size) eyeshadows (excluding Pro Long wear, Mineralize, and Pressed Pigments), and lipstick in the original black and silver bullet packaging.
Viva Glam, Mineralize, Sheen Supreme, and Pro Long wear lipsticks, as well as lipsticks in special decoration packaging, are excluded. MAC Kids Helping Kids: started in 1994 where kids affected or infected by HIV/AIDS create images that are reproduced as greeting cards. 100% of selling price goes back to participating organizations. The MAC AIDS Fund:[9] supports community organizations providing direct services to men, women and children affected or infected by HIV/AIDS. To date the foundation has raised over $295,000,000 usd since its inception in 1994. MAC Viva Glam: 100% of the purchase price of any Viva Glam product (lipsticks, lip glosses and holiday sets) goes to the MAC Aids Fund. Multiple Celebrities have endorsed the MAC Viva Glam products, such as: RuPaul, Lady Gaga, Cyndi Lauper, Elton John, Nicki Minaj, Christina Aguilera, Rihanna, Boy George, Ricky Martin, Dita Von Teese, Shirley Manson, Mary J. Blige and more.
Related Topics