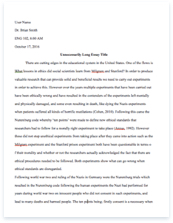 The whole doc is available only for registered users
A limited time offer! Get a custom sample essay written according to your requirements urgent 3h delivery guaranteed
Order Now
Nepalese like load shedding as there is no other options than liking it and this has been a familiar affair since several years. It is not due to lack of available resources as there are numerous ever flowing rivers that can generate huge hydro power to lighten up the whole country, and still be spare. From the rivers of Nepal, it has been estimated that up to 83,000 MW of hydro electricity can be generated. Visualize such an enormous potential exists but in reality it is limited only in the imaginations of Nepalese people. How much revenue the spare electricity can produce by selling it to neighboring countries and how much it can aid to overall national economy are still the questions that has not been analyzed or answered yet.To this date, Nepalese are entertaining 14 hours of load shedding each day and is supposed to increase more, that's great. That means, Nepalese still have to suffer 10 hours of electricity every day and that is also available in odd hours, so cool.
However, it is not much of concern to our so called leaders, bureaucrats, and rich and big citizens as they can fancy themselves with massive power generators and inverters and stay bright. How much nation's money has gone ashtray in buying those generators is the question that is better to bypass this moment. Coming to the average middle class Nepalese, they are also capable of having luxury of small inverters hence abiding the habit of staying quiet and being patient, no matter what. So, the remaining percentages of Nepalese i.e. the poorest of the poor are the ones that are entertaining load shedding at its best. They are so thankful to the government and electricity corporation and they don't have any words to praise them, such gratitude ness.In today's world of blooming information technology, electronic gadgets and mass industrial production, to what extent this load shedding is allowing a Nepalese to contribute should be the matter of concern for every Nepalese.
Going back to dark ages with candles, lantern, and kerosene light and fire, what legacy will Nepalese leave behind for their coming generations, every Nepalese head should now think about???Namaste!!! as mentioned earlier load shedding has been a very huge topic for people of Nepalnowadays. Even though people are trying to cope with this situation with the help of alternate energy resources there are lots of drawbacks and disadvantages. Although the use of alternate energy has replaced a lot of households with the old electrical system, it hasn't had much progress towards the industrial sector.
Related Topics