Leonardo da Vinci airplane drawing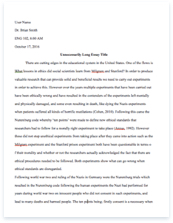 The whole doc is available only for registered users
A limited time offer! Get a custom sample essay written according to your requirements urgent 3h delivery guaranteed
Order Now
In our daily day basis, we could see the plane that can fly bringing the passengers or things from one place to another. People can fly anywhere they want not just for travel, works but many more in a short time. All of this happened because of the achievements of all the famous scientist today that discovered on how to build a plane and fly like a bird by not just sacrificing their lives but put in their effort and passion into it. Because of that, an airplane was created in the history of aviation. Aviation simply by the meaning is the design, manufacture, use or operation of aircraft which makes aircraft means any vehicle that can fly.
The aircraft was divided into two categories which is heavier that air (HTA) and lighter than air (LTA). Heavier that air included fixed wing which is airplane, rotary wing such as helicopter and also no engine glider. There are three fixed wing airplane, the first one is landplane which is a plane that can be operate on the land, secondly is seaplane that can only landing or take off on the sea, last but not least is amphibian which an airplane that can take off and landing on the land or on the sea.
Furthermore, balloons and airships are the examples for lighter than air. Both balloons and airships are supported by a gas that is lighter than air. Balloons normally structure with a sufficient gas such as helium, heated air and hydrogen, displace the surrounding and float. Then, airships also depend on the gasses but the direction of airship is dependent by rudder. Many years ago, many people believed that flying was a mythical gods when others unsuccessful trying to copy bird. Kites were invented in 1000 before century by Chinese.
After 500 years later, Leonardo da Vinci which is 15th century was an Italian scientist, architect and a painter. He was the first one who recorded scientific study of aeronautics and gathered data of the flight of birds and then drawings of flying machines with flapping wings to construct flying machines and by that he invented the Flapping-Wing Aircraft to enable human fly. 2 century after that, scientific theories and experiments inspired by ancient ideas in 17th century. Lighter than air which are balloon experiments had discovered the characteristic of atmosphere, gasses and properties
After that, the first human fly is Montgolfier Brothers in 1783 after they flew a rooster, a duck and a sheep for 8 seconds. However, the balloon was not equipped with directional controller. For decades, in 18th century men tried to invent glider which is glider is a lighter aircraft that had been designed to fly without an engines. After much effort they put on in four years, the first one who success in flying the glider is George Cayley. He understood that from differences of pressure across the wing surface could generate lift and got the idea to warp wing in order to roll control.
Decades later, in 1890, after the 2500 successful glider flights, the movements of the glider can be control by body. The movable elevator was devised to reduce the requirement. The one who accomplished the first successful glider pilot is Otto Lilienthal but unfortunately, he died in a glider accident in 1896. Then, come the person named William S. Henson in 1843 who grew up in the age of steam and witnessed the use of steam in powering engine. He also has designed his own engine for airplane but he gave up after one unsuccessful try.
In 1896, Samuel P. Langley who comes from United States was the first one who flew a steam powered model plane which is the first successful airplane but the launching gear was failure that caused the plane to crash. Last but not least in aviation history, Orville took the controls on 17 December. For staying 12 seconds and travel 120 feet, The Flyer rose into the air. Orville also made first control. After three more flight, the last one lasted 59 second in the air and traveled for 852 feet.
Related Topics