Legalization of Marijuana: Should It Be Done?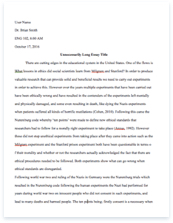 The whole doc is available only for registered users
Pages: 4
Word count: 834
Category: Doctor
A limited time offer! Get a custom sample essay written according to your requirements urgent 3h delivery guaranteed
Order Now
Weed, aka marijuana, should be legalized because if we consume it, what is wrong? We're not hurting anyone but ourselves, so why should we be harassed about getting arresting or getting a ticket? From the 1970's until now we have heard that marijuana destroys brain cells, causes psychoses, lowered testosterone levels and causes birth defect. But how-ever none of these theories could ever be proven and more and more people have grown to resent the governments deceiving propaganda of these false claims. So far not a single case of lung cancer or other significant disease you could've catch by marijuana has been reported, meaning marijuana is the safest drug to use. It is noticeable that our culture cannot be drug free. The war on Marijuana is not only taking our freedom away, but it is also wasting our tax money at a rate of billions, due to thousands of people getting arrested on marijuana charges, by filling our courts and prisons every-day. Legalizing marijuana can have many good outcomes in the crime rate by decreasing it.
Today, thousands of people are able to use marijuana as in a good way besides getting high they use it to treat their sickness. This is because 14 states throughout the country voted ' yes' to marijuana and found that marijuana has a good purpose in healing the sick people who need it as long as they receive a license from their doctor. Marijuana is a very used drug that people do not fully understand. The used of Marijuana has been used extensively for research and has proved to be one of the safest sources of medical value for people with certain diseases, such as cancer, aids, etc..
Marijuana can be used to make more jobs for the people. Governments in the America should legalize marijuana as in other states have already. Many people are unaware of all the good effects of marijuana, such as the number of diseases and disorders in health. Patients do not have to smoke marijuana to use it, there are many ways to use the drug. One example why marijuana should be legalized is because it can help with our appetite, meaning if you barely like to eat or never feel hungry using marijuana could help with that. How you may ask? It's a proven fact that almost any-one who try's marijuana will end up with the munchies, meaning they will be craving anything they see in plain view. And will never feel satisfied as in full.
The legalization of marijuana could be very helpful. One thing that would be used is medical issues. Cannabis has been used for pain relief since the 1800s. Marijuana can treat pain such as nerve damage, nausea, spasticity, glaucoma and some movement disorders. It is also a proven reliever of stress. People with HIV, AIDS, waste syndrome or even dementia can benefit from this medicine because it is a very powerful stimulant for appetite. Under the supervision of a doctor, there are more than 60 US and international weed dispensaries that support patients with authorized admission to medical marijuana. Don't forget, the bad comes along with the good. But first, when you're high, what happens? Well, everything depends on how much is used or how strong it is, that is, how much THC, tetrahydrocannabinol it contains.
A lot of discussion was held on the legalization of marijuana with an excessive-amount of research. There are many claims to consider and they always seem to be based on the personal motives of the discussant. Whether it is argued from a medical, political or economic point of view, it is always up to the Federal Government to be our dictators or to be responsible for our actions
Now, in some states, the law recognizes that marijuana charges are just misdeeds, they have learned that they ruin many teenagers ' lives by arresting them and that appears in their record. Meaning after college it is very hard for them to get a job due to their record. They are replacing the arresting with citation and tickets that don't appear in your record but it's like a warning letting you know, you've been advice. Meaning you get caught again you could actually go to jail. (only reason you could get caught by the law is by using the substance in public areas where you shouldn't.)
The majority of the states that have legalize marijuana, now want to move to the recreational side of the business But, for now, federal ban remains unchanged. As a result, banks that accept money from the marijuana industry run the risk of falling behind the United States. Laundering of money and other laws. Due to the reluctance of financial service providers to work with marijuana companies, many people are forced to operate in cash alone, making them targets for robberies. Banks tend to take their federal government into consideration. Not only does the sale of marijuana violate federal law, but it is considered money laundering to handle the proceeds of any marijuana transaction.
Related Topics