La Belle Dame sans Merci by John Keats and The Song of Wandering Aengus by W B Yeats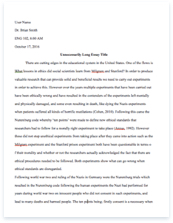 The whole doc is available only for registered users
Pages: 5
Word count: 1149
Category: Song
A limited time offer! Get a custom sample essay written according to your requirements urgent 3h delivery guaranteed
Order Now
In their times, separated by at least 50 years, Keats and Yeats were among the leading exponents of 'Romanticism'. The two poems under consideration epitomise a powerful aspect of the Romantic approach to women: idealised to such an extent that she was so perfect that once glimpsed all life thereafter was dust and ashes. Both poems are narratives, which describe overpowering encounters with women. The encounters leave the men love-stricken to the extent that they believe that there is no point in living. They are doomed to live in a perpetual vacuum.
In 'La Belle Dame sans Merci' – the title gives a clear clue as to the theme – the love-lorn hero (typically a 'knight at arms', an heroic character) is discovered miserable and 'woe-begone' in a desolate landscape 'alone and palely loitering'. The voice off- we don't know who the interrogator is in the first three stanzas- sets the scene, adding on the one hand that since 'the harvests done' so it's time to relax and make merry (and on the other that 'with anguish moist and fever due' the knight is close to death.
The sedge has wither'd from the lake, and no birds sing ' The seasonal references in the first two stanzas present us with the idea of rotting vegetation- dying and decaying like the knight of the poem. The knight, in nine stanzas, recounts his meeting with a woman 'full beautiful- a faery's child', who he fell deeply in love with. 'Her hair was long, her foot was light/, And her eyes were wild. ' – This is a very provocative description, and would instigate lust in the mind of the foolhardy knight. She takes him to a grotto, feeds him with 'roots of relish sweet/, And honey wild, and manna dew'…
Is there a code here for narcotics, which were not unknown to the Romantic poets? 'And there she lulled me asleep' but not before 'I shut her wild eyes with kisses four'. Who is seducing whom? Whomsoever, the knight then has the most awful nightmares where dead 'kings and princes' warn him against "La Belle Dame sans Merci". 'And this is why I sojourn here, alone and palely loitering', helplessly longing for his lost lover. The word 'loitering' gives a sense of aimlessness- he has no purpose in life after the loss of his beloved.
It also displays a mentality of lingering pointlessly- he is essentially waiting for death. Yeats' romantic hero is drawn from Irish mythology. And places his character 'Wandering Aengus' as a mythic-heroic figure, doomed after his encounter with the 'glimmering girl' (La Belle Dame sans Merci perhaps? ) to roam the world for eternity in search of his lost love. W. B. Yeats was imbued in late 19th century mysticism and a member of a number of 'secret societies'. He was also fanatical about Celtic mythology. The poem presents both of these avocations and gives a mystical feel to what might be a mere Romantic encounter.
Aengus, after having 'cut and peeled a hazel wand' (hazel was associated with health and well-being because of its healing properties), settled down to in the wood (of hazel) 'because a fire was in his head'. With his wand he creates a rod 'and caught a little silver trout'. Yeats is telling us of a troubled man who has come to pass his time and clear his head with a little fishing. Then, upon going to 'blow the fire aflame', his name is called for the place where his fish had lay. 'It had become a glimmering girl with apple blossom in her hair'- 'glimmering' sparks the idea of the moon over water or magic- imagery of light and whiteness.
Is she a child of the gloaming? Moreover, she called his name. Does this suggest she is a figment of his imagination? Or perhaps that she is otherworldly with unusual, mystic powers. Also, apple blossom is very pale, even translucent- is this implying a pure innocence or something ghostly? This only adds to the mystical effect. She then fades 'through the brightening air'- She appears to prefer sheltering under darkness: another suggestion of her being a darker natured 'faery'. We now, as in 'La Belle Dame sans Merci', have a time shift and find Aengus, many years on, still stricken with love for this 'glimmering girl' of the darkness.
He describes the lands as 'hollow', as if there is nothing to be found in them for him. He finds, as did the knight, after experiencing such perfection, that all else is drab. At the end we have two lines. 'The silver apples of the moon, the golden apples of the sun'. These are hugely relevant to the Romantic Movement after having followed Classicism. The moon, in this poem is behind the glimmering girl; it comes out under darkness, and is a hugely romantic image. Romanticism was based upon this kind of thing- raw emotion. The sun, however, was seen to stand for reason and logic.
Classicism was all about this. Yeats was born at the close of the classical era, but would still have been slightly influenced by it- even though he was a pioneer in the romantic period. So what I think he is saying when he writes 'And pluck till time and times are done, The silver apples of the moon, the golden apples of the sun. ' is that lovers should not only follow emotion- but reason as well. The poem describes love as an extremely powerful force, as was the view of the emotional Romantics, even enough to crush a hero to a husk of a man who roams the world for fulfilment- the 'glimmering girl'.
Yeats is describing love as a blessing and a curse, the sheer power of it, makes it so dangerous, that even a mere glimpse can be devastating. Yet Aengus does not seen too disheartened- he remains hopeful and believes in his destiny- 'I will find out where she has gone'. Even after years of fruitless wandering. Both the poems are extremely Romantic. They epitomize some of the views of the Romantics, but they still have slightly different perspectives. 'La Belle' from 'La Belle Dame sans Merci' is portrayed by Keats as a witch-like figure who ensnares the knight under her beauty.
He is eaten up and spat back out again, but there is still, in both poems, the love of the men, however in this poem it is more lustful. It seems more sexually driven. 'The Song Of Wandering Aengus' is in a way more innocent. He simply glimpses this girl, and we get 'love at first sight'. Personally I enjoyed 'The Song Of Wandering Aengus'. I found it to be more sublime than 'La Belle Dame sans Merci'. However, the imagery in 'La Belle Dame sans Merci' I found to be more provoking. It gave me a greater sense of bewitchment and then loss and grief than in Yeats' poem.
Related Topics