Kodak Possible Profit From Importing Purikura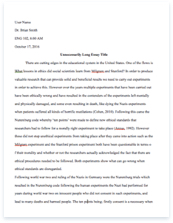 The whole doc is available only for registered users
Pages: 3
Word count: 565
Category: Kodak
A limited time offer! Get a custom sample essay written according to your requirements urgent 3h delivery guaranteed
Order Now
Introduction
Since 1888 when George Eastman put the initial camera in the hands of the world, Kodak has rolled to an international company. Eastman Kodak Company has emerged a marked leader in preserving memories for special occasions through photograph.  Today the company has diverged not only in photography but also to other images fro leisure, business and entertainment.  However since 1990s there has been a new revolution in Japan. Purikura machine has revolutionized photo sticker for the young generation. Purikura is a youth culture and has spread from Japan to Asia and it is making its way to United States. Can Kodak profit from importing Purikura
Purikura machine
This is a type of booth that originated from Japan. The machine can be placed anywhere in recreation places to entertainment places since it is small in size. It is an automated machine and therefore the cost of operation will be minimized. Customers insert the money in the machine and then pose for photographs where there are more exposures so the customers selects the one they want to print. If Kodak imports these machines, it can create a whole new revolution using its worldwide market supply
Market potential assessment
While the machine has become a part of youth culture in Japan and some part of Asia, it has not penetrated in the United States very well. There are still very few Purikura machines in United States. The ones to be found are only in major cities like Los Angeles, New York, or where there is a large population of Japanese or Chinese like in Little Tokyo or China Town. With its large network, Kodak can important the machine and place them along its establishments. It will take the product near to the consumers and create a Purikura revolution same as in Japan.
Financial and technical assessment
 In order to understand whether the machine is profitable to Kodak, we have to analyze the cost of the machine and the probable revenue generation from one machine.
Going by the current price of the machine, 1 machines cost about $20 000
Each photo costs about $4 basing on the already established Purikura machines in the United States.  This means that it would take the machine to generate about 5 000 photos in order to make returns on its investment. If the book can accommodate maximum of 6 people once, it means everyday it can generate more than 600 photos. This would take the making two months to return on investment.  Since Kodak would be installing the machines along its establishments, it will not have to incur the extra cost of hiring malls to install the machine. The only cost incurred would be that of obtaining sticker paper which is less that $0.5. Technical maintenance of Purikura may be a challenge to the company. The company can train a few of its technical team to specialize in the technical operation of the machine. This team can be ensuring that there is maintenance of the machine in all Kodak establishments.
Conclusion and recommendation
Purikura machine can make great business for Kodak. The company should import the machine and help to create its revolution in the United States. It would take a short time for the company to get the returns on investment and start raking in profits.
Related Topics