Killer Facts About Turkish Economy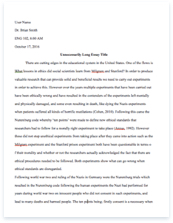 The whole doc is available only for registered users
OPEN DOC
A limited time offer! Get a custom sample essay written according to your requirements urgent 3h delivery guaranteed
Order Now
Macro Economy
1. Turkey is the world's 18th and Europe's 7th largest economy. According to HSBC's "The World in 2050" report, Turkey will be the world's 12th and Europe's 4th biggest Economy by 2050[1]. Turkey aims to be among the world's 10 largest economies by 2023, on the 100th anniversary of the foundation of the Republic. In September 2010, the FTSE Group promoted Turkey from 'secondary emerging' status to 'advanced emerging' status[2].
2. Turkey currently is currently the fastest emerging market of Europe. Turkish GDP grew by 8.5% in 2011, making the country the fastest growing economy of Europe. Turkish GDP grew by an average rate of 7.5% on average between 2004 and 2007.
3. According to the OECD, Turkey is expected to be the fastest growing economy among OECD members during 2011-2017, with an annual average rate growth of 6.7%. OECD estimates that Turkey will be the third highest growing country after China and India by 2017 and will surpass India after 2017 to become number two.
4. According to the IMF data, Turkey's Purchasing Power Parity (PPP) adjusted GDP for the year 2010 was $1.1trillion, which rose from $305bn in 2003. GDP per capita nearly tripled since 2002, from $3,500 to $10,444.
5. Turkey is one of the world's biggest markets with a population of 74 million and a labour force of 27 million. Half of the population is below the age of 30. Turkey has the highest youth population and 4th largest labour force compared to EU-27 countries.
6. The Economist has recently coined the term 'CIVETS' (Columbia, Indonesia, Vietnam, Egypt, Turkey and South Africa), to describe six emerging, often overlooked, markets that are becoming ever-more attractive to investors. Turkey was commended for its young and growing population, diversified economy and low debt levels. It was noted for having the highest GDP per capita out of the six countries in the bloc.
• Istanbul and Ankara are among the biggest cities in the world in terms of GDP. At $188 billion, Istanbul's GDP surpasses that of many EU countries such as Romania, Ukraine, Croatia and Luxembourg.
• Istanbul is the second largest city of Europe after Moscow with 13.5 million inhabitants.
• There are currently 145,000 Turkish entrepreneurs operating in Europe, employing 627,000 people and running €63 billion worth of businesses.
• According to the Forbes list of World's Billionaires 2011, Istanbul inhabits 36 billionaires, ranking it at number 5 in the world; following Moscow, New York and London and Hong Kong.
• Starting a business in Turkey takes an average of 6 days, compared to the world average of 30.6 days and OECD average of 12 days.
• Two-thirds of Turkey's overall FDI comes from the EU. Turkey has become an investment base for European businesses with increasing integration into the EU's supply and production chain.
• Turkey's annual foreign direct investment (FDI) volume was $22bn in 2007, more than its total amount between the years 1980 and 2004. FDI inflows to Turkey amounted to $15bn in 2011, showing a 75% rise in volume over the previous year. Over the last 10 years, Turkey attracted $110bn of FDI and ranked as the 13th most attractive FDI destination in 2012.
• The second biggest reformer among OECD countries in terms of its restrictions on FDI since 1997
• Turkey's export volume was $134bn in 2011, $20bn more than the amount registered for 2010. This is also more than Turkey's total export volume between 1923 and 1991. The government's official target is to increase exports to $170bn in 2015 and $500bn by 2023.
• As of the end of 2011, Turkey is the EU's sixth biggest trade partner. Turkey is also Europe's fifth biggest export and seventh biggest import partner. Turkey and EU exchanged $153bn worth of goods in 2011. 41% of Turkey's trade transactions were with the EU.
• Turkey's major export partners in 2011 were Germany (10%), Iraq (7%), UK (6.3%), and Italy (5.7%), while major import partners were Russia (12%), Germany (9%), China (9%) and USA (7%). Turkey's leading exports are automotive, textile and white goods. 84% of Turkish exports are industrial goods.
• Turkey has been in the customs union with EU-27 countries since 1995 and has free trade agreements with 19 other countries, providing free trade opportunity with more than 40 countries.
• With the recent diplomatic efforts of the government, the number of countries that Turkey has lifted visa requirement with has reached 74 by 2012. Russia, Lebanon, Jordan, Libya, Indonesia, and Serbia are the countries which have recently lifted visa requirements for Turkish citizens.Turkey still aims to lift visas with EU countries as well as Gulf and North African countries.
• Turkey's net debt-to-GDP ratio is 40% as of the end of 2011, which is well below the Maastricht Criterion of 60%. Turkey has been meeting the Maastricht Criterion on public debt since 2004.
• In 2010, S&P, Moody's and Fitch – the top international credit rating agencies – upgraded Turkey's credit rating. Turkey was one of the few countries whose credit rating was upgraded by two notches by Fitch during the global financial crisis.
• Turkey's financials structure ensured its resilience to the global financial crisis and its ongoing recovery. The Economist noted that not a single Turkish bank collapsed and this is partly due to the fact that, unlike many Western banks, they have few toxic assets and limited mortgage exposure. The recovery in Turkey was the strongest in the OECD area as measured by the cumulative increase in GDP from the trough until the first quarter of 2010 by over 10%.
• During global economic crisis of 2009, Turkish stock market also performed outstandingly. According to The Economist, in the period December 2008 – December 2009 the Turkish stock market rose the most in the world after Argentina's stock market. The net profits of the banking sector also rose by 50% during the same year. Similarly, for the first 8 months of 2012, Turkey has been the second best performing emerging market in terms of equity and bond yields.
• According to the World Economic Forum's Global Competitiveness Report for 2012-2013, Turkey moved up 16 places in the global competitiveness rankings last year, becoming the most competitive country in south-eastern Europe.
Industrial Sectors in Turkey
Energy
• Turkey is one of the fastest growing energy markets in the world. The demand for electricity in the country is estimated to grow at an annual 6% between 2009 and 2023. The total amount of investments to be made to meet the energy demand in Turkey until 2023 is estimated around USD 130 billion.
• Turkey is playing an increasingly important role in the transit of oil and gas supplies. Sources include Russia, the Caspian region, and the Middle East routed westward to Europe. The Baku-Tbilisi-Ceyhan pipeline, the second longest oil pipeline in the world, was inaugurated on May 10, 2005.
The pipeline delivers crude oil from the Caspian Sea basin to the port of Ceyhan on Turkey's Mediterranean coast, from where it is distributed with oil tankers to the world's markets. The Blue Stream, a major trans-Black Sea gas pipeline, is operational since November 17, 2005, and delivers natural gas from Russia to Turkey.. Turkey is also a partner of the Nabucco Pipeline project which aims to transit gas from the Caspian and the Middle East to through Turkey to Austria and other EU countries. The project is expected to reduce the dependence of EU countries on Russian gas.
• Turkey also signed two pipeline agreements with Azerbaijan and Russia. The Trans-Anatolian Natural Gas Pipeline (TANAP) will carry 16 billion cubic meters (bcm) (of which 6 bcm would be reserved for Turkey) of Caspian gas annually to Europe via Turkey. He added that total capacity could be increased to 24 bcm. In December the South Stream Pipeline project was signed with Russia. The pipeline will carry Russian gas accross the Black sea via Turkey to Europe. The pipeline is scheduled to start operating in 2015.
• The renewable energy sector has been injected with billions of dollars in recent years by leading Turkish banks and is expected to grow further in the coming years. Turkey ranks 1st in the world in terms of highest growth rate in wind energy plants and only 15% of its potential has been utilized up until now. With regards to geothermal energy potential, Turkey ranks 7th in the world and 3rd in Europe.
• In September 2010, Turkey's power grid was official connected to the EU energy system through Bulgarian and Greek grids. The Turkish Electricity Transmission Company (TEIAS) will now be able to buy and sell power in the European electricity market and this connection will also strengthen the reliability and availability of energy throughout Europe.
Tourism
• Turkey's tourism sector is one of the biggest in the world. 28.5 million tourists visited Turkey in 2010 and tourism revenues reached $20.8bn. In 2010 Turkey was the 6th most visited country in the world and aims to be one of the five most visited countries by 2023. Istanbul is the 3rd mostly visited city of Europe, after London and Paris. Turkey has 11 out of the world's 100 best hotels.
• According to a global study conducted by MasterCard, 9.4 million tourists are estimated to have visited Istanbul, generating revenue of $10.2bn. The study also said that with a visitor plus of 20.4%, Istanbul comes 3rd in the global ranking of cities enjoying increasing popularity, behind only Barcelona and Kuala Lumpur.
• The increasing number of tourists also suggests that demand for holiday homes could grow. Turkish General Directorate of Land Registry show that 32,000 Britons now own property in Turkey. Germany, UK and Russia are the top sources of tourists to Turkey.
• Istanbul was the European Capital of Culture in 2010.
Textiles
• Turkey is the 6th largest ready to wear clothing manufacturer in the world and the 2nd largest supplier to the EU. Turkish textile and clothing industry is a world giant in terms of production and exports. The production value of Turkish textiles and clothing industry is $30bn, $20bn of which is exported. Turkish companies manufacture the garments of many world renowned retailers, including Adidas, Esprit, Tommy Hilfiger, Gap, Marks & Spencer, Next, Burberry, Banana Republic, H&M and Diesel.
• The Turkish home textile industry has a significant role in world trade. Turkey was in the world's top three suppliers in towels, bed sheets, bedspreads and curtains in 2009. In the same way, Turkey was the largest supplier of EU in towels, bed sheets, table clothes, bedspreads and curtains in 2009.
• Turkey is the world leader in organic cotton production, the world's 7th largest cotton producer and 4th largest consumer.
• Turkey is the 2nd biggest producer of footwear in Europe (after Italy) and ranks 4th in Europe and 8th in the world among exporters of leather goods and apparel.
Construction and Real Estate
• According to the leading international industry magazine "ENR Engineering News Record", with 33 companies among the top 225 contracting companies, Turkey ranked as the second country in the world in 2010 after China. Turkish contractors are very active in European, Middle Eastern and African markets. Between 1972 and 2010, about 700 Turkish contractors have completed over 5,977 projects worth $190bn in 90 countries. The construction sector in Turkey is expected to be among the highest growing in the world with an expected growth rate of 8.5% between 2009 and 2014.
• According to the Jones Lang LaSalle's Global Real Estate Transparency Index, Turkey registered the strongest improvement in transparency of any market globally. Turkey currently ranks at 36th place among 81 countries covered by the index, whereas the country's ranking was 67 in 2008.
• According to the "Emerging Trends in Real Estate Europe 2012" report, prepared jointly by PWC and the Urban Land Institute, Istanbul is the most attractive city of Europe in terms of "Existing Property Performance" and "New Property Acquisitions".
• According to a survey conducted by the Association of Foreign Investors in Real Estate, Turkey ranks as the 3rd most attractive real estate investment destination among the emerging countries in 2012.
Automotive and Autoparts
• Turkey is the largest commercial vehicle manufacturer of Europe and the 16th biggest automobile producer of the world. In 2011, 1.2 million vehicles were produced in Turkey, 70% of which were exported.
• Today, there are 13 companies, including foreign investors such as Fiat, Honda, Hyundai, Renault and Toyota, Mercedes-Benz and M.A.N, manufacturing various types of vehicles in Turkey. Turkey also provides autoparts for brands such as companies such as GM, Mercedes, BMW, Opel, Toyota, Fiat and Ford.
Consumer Electronics and Home Appliances
• Turkey has risen to become one of Europe's leading home appliances manufacturers. The white goods sector (the manufacturing of refrigerators, washing machines, dishwashers and ovens) provides jobs for 2 million and has a production capacity of more than 25 million units per year, which is the second largest capacity in Europe after Italy. In the UK, Turkish brand Beko is currently largest refrigeration and cooking brand.
• Turkey is the number one TV manufacturer in Europe. Turkey's Vestel and Beko account for over half of all TV sets manufactured in Europe. Turkish company Vestel is the largest TV manufacturer in Europe accounting for 16% of the LCD TV, as well as 25% of the digital set-top boxes markets in Europe.
• Turkey was the 5th biggest exporter of home appliances in the world in 2008. 70% of overall production is exported. The UK is the largest importer of Turkish home appliances.
• One in every 6 electrical household appliances in Europe is "made in Turkey".
ICT
• The Turkish ICT sector is a fast growing sector with an annual growth rate of 14% between 2005 and 2010. According to Business Monitor International predictions, Turkey will be the highest growing IT market in the 2009-2014 period, followed by Poland.
• As of September 2011, the number of internet users has exceeded 50 million, while the number broad band subscribers has increased to around 13 million, and mobile phone subscribers has reached 65 million. By 2014, the mobile phone penetration is expected to reach 113%.
• Turkey is the third country in Europe with the most cell phone usage after France and Ireland with a monthly consumption of 240 minutes per subscriber. Turkish owned Turkcell is the third biggest operator in Europe in terms of number of subscribers.
• Turkish companies operating in the ICT sector have great potential for growth. Of the top 500 IT companies within the Deloitte Technology Fast EMEA 2009 list, 30 companies were from Turkey, following the UK, France, Netherlands, Norway, Sweden and Germany.
Retail
• The retail market in Turkey is one of the fastest growing markets in Europe. Between 2000 and 2010, the gross leasable area per thousand capita has reached 88sqm from 18 sqm, registering a 389% growth.. In the pipeline league in Europe, Turkey occupies the leading position in front of countries such as Russia, Poland and Romania.
Agriculture
• Turkey is one of the leading countries in the world in agriculture and related industries. Around 40 percent of Turkey's land area is arable and this ample potential offers a large range of products[3]. Turkey is the top producer of hazelnuts, figs, apricots and cherries by far; second in melons, leeks and sour cherries and third in 14 other products such as spices, chillies and peppers, strawberries, chestnuts, chick peas, pistachios, walnuts, vetches, lentils, green beans, cucumbers, watermelons and natural honey[4]. Turkey is also the world's 7th largest producer of fruits and vegetables, Europe's largest and the world's 3rd largest frozen fruit exporter.
• Turkey has the largest milk and dairy production in its region.
Other
• Turkey has the second largest army in NATO, after USA.
• Turkey has shown a significant increase in its R&D spending. According to TUBITAK's Turkish Science Technology Innovation System and Performance Indicators document, R&D spending in Turkey went up to TL8.5bn from TL2bn in 1998. Such an increase in the rate of R&D spending in Turkey is four times higher than the average R&D spending of OECD and EU for the said years.
• Turkey is Europe's 2nd largest iron and steel maker and the world's leading producer of construction iron[5]. Turkey is also the 10th largest steel producing of the world with 29.1 million tons of raw steel produced in 2010.
• Turkey is the 5th largest shipbuilding country of the world. Turkey is also Europe's biggest low-tonnage chemical tanker manufacturer and the world's 4th largest mega-yacht manucaturer.
• Turkey holds 72% of the world's boron reserves and 33% of the world's marble reserves, being the leading manufacturer of these industrial minerals.
• Turkey is the 4th largest exporter of carpets and rugs in the world.
• Turkey is the Europe's largest and the world's 4th biggest cement producer.
• Turkey is the world's 4th biggest ceramic tile exporter.
• Turkey is the biggest jewellery exporter in Europe and the 3rd biggest in the world[6]. Turkey has a capacity to produce 400 tons of gold and 200 tons of silver annually. Turkey is among the top 5 countries in the world in
gold jewellery production and 12th biggest silver jewellery exporter.
• Turkey has the richest land in biodiversity in Europe.
• There are 30,507 foreign enterprises active in Turkey as of July 2012.
Related Topics