Kids Relationship Towards Parents and Siblings in the Movie Children of Heaven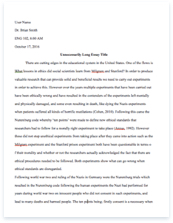 The whole doc is available only for registered users
Pages: 3
Word count: 543
Category: Kids
A limited time offer! Get a custom sample essay written according to your requirements urgent 3h delivery guaranteed
Order Now
Every Generation Is Missing What Is Important Children Of Heaven is a film about a family in which is very poor. There is three kids and two parents that are not that young and are having a difficult time paying rent. With this father literally working himself to death the son, Ali loses his sister's, Zahra shoes. Throughout the film Zahra keeps giving him a hard time about telling their father, but they both know with how tight money is, that they should figure it out on their own. The kids didn't want their parents to worry about the shoes. This film shows great inspiration of other children having a great bond with their sibling and family. This film is great. It would probably be under kids, or family genre. What made this an all time favorite and really won over the audience was the way how Ali (Amir Farrokh Hashemian) and Zahra's (Bahare Seddiqi) relationship is. It shows that it can still happen that siblings can still look out for each other no matter what and they will always love each other unconditionally. No matter how much Zahra was upset with Ali about losing her shoes she is proud and keeps her promises because Ali is looking out for her.
One character stands out more than the others and that is Zahra. Zahra is putting her brother's happiness in front of hers despite how she feels and she keeps her promises. She promises she will would never tell her father about them losing her shoes and so they trade shoes and slippers when they have the chance before one of them has to go to class but getting late. Zahra is upset that her shoes were no longer hers but she finds who had them. When Zahra sees who has her shoes, she forgives them instantly because she had thought that the girl in the shoes needed them more than her even though Zahra has only slippers. She never shows a selfish side of her. She always looks at the positive. This film can tie to our culture. All of the kids want to play and have fun with their friends. Their parents had sacrifice everything so their kids can have it better than they did. They also want them to have skills that will help them later in life and they try to teach them lessons that can be applied later and to their future children.
The children also lose things, which is normal in our culture. The two children, Ali and Zahra loses shoes and a pen. This shows us that we all are human and the same in different parts of the world. Other kids around the world need to see this film to understand that other kids don't think about getting the ' in season' items. This film should be viewed more than once to various groups whether it be adults to little kids. It is a film that everyone will love because it shows the bonding between caring and loving siblings.Kids should appreciate things that are given to them instead of how the world is slowly becoming into. Nowadays kids don't appreciate what is handed to them. The kids over in the United States expect to be given something.
Related Topics